Ross Performance Stars Shine at 19th Annual UK Flock Awards
Ross PS customers continue to outdo their best.
Exceeding expectations
Due not only to consistent breeder improvement, but largely to the great skill and dedication of all UK Ross customers, last year's results were enhanced by a remarkable 2.4 chicks per hen housed.
Stuart Thomson, Head of UK Sales and Technical, remarked that this year's recipients have both met and exceeded Ross 308 Performance Objectives. "Five winning flocks scored 160 chicks per hen housed, while our recorded standards are 141.7 chicks/60 weeks. When we look at the flock data from this past year, more than 50 percent of our UK flocks surpassed our current European Performance Objectives."
He went on to share that this level of success is possible only through a "passion for the birds" and "careful management of their environment and nutrition." "Congratulations to this year's winners for their achievements, which are an inspiration to our customers globally."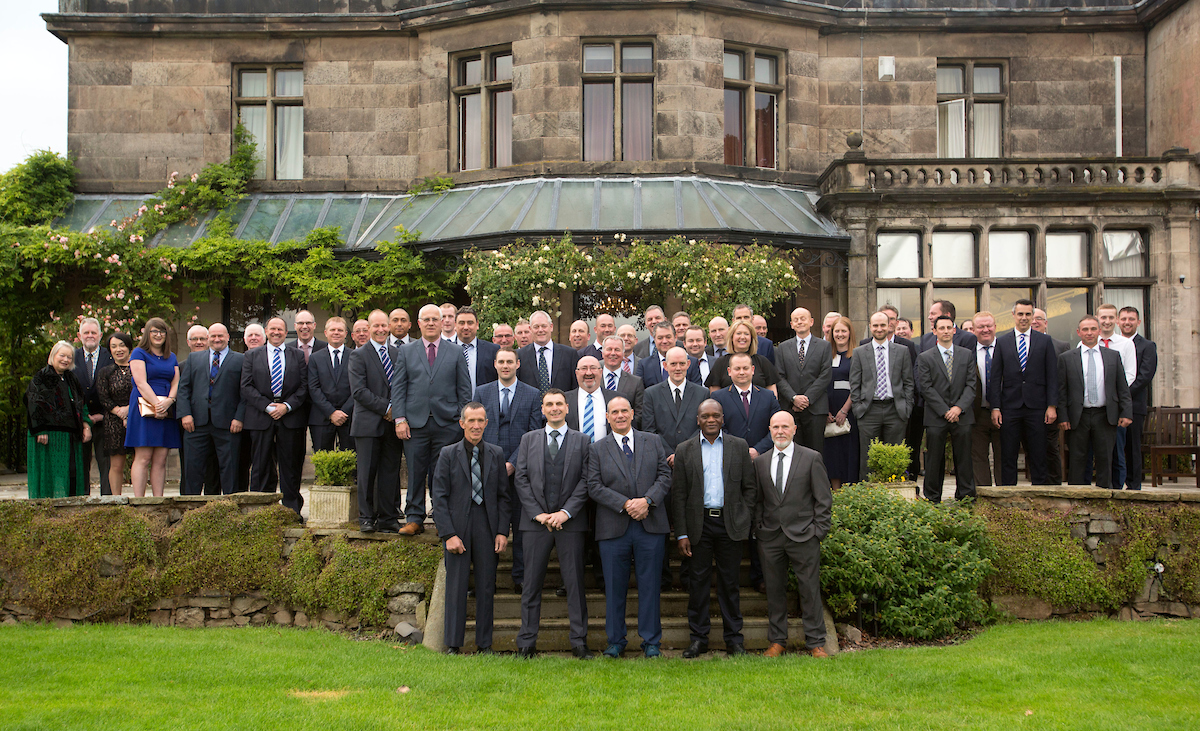 Insight from winners
When asked for their impressions of this years' experience, many recipients remarked that they were encouraged by the "pleasant mixture of years of experience and young talent coming through, which is great news for the future of our industry."
Most of those present tended to agree that teamwork – from rear, to the production farm, to the hatchery – plays a major role in flock success. And, of course, hard work and careful observation of the birds and their needs (and sometimes a small amount of luck) are essential.
Honouring the best
The award for the top flock of 2018 went to Moy Park (Northern Ireland), with the winning team consisting of Gordon McFarland, William Swann and Gavin Collinson.
Alan Huston, Moy Park's General Manager, Breeders and Hatcheries, expressed what the accolade means to his company. "We're delighted to be the top flock, which shows the outstanding performance that is possible when the full breeder potential of Ross birds is expressed. Our farmers work very hard to do just that, and that's why we're very proud to be recognised in this way."
Alan Thomson, General Manager, Aviagen UK Limited, also stressed the importance of the recognition. "We are celebrating some of the best parent stock performance in the UK, bar none, and that in itself is a tremendous achievement. Congratulations to all winners for their fantastic results and performance."
"It's a great achievement for my staff and my family. We started off with good birds, and our hard work and attention to detail have paid off. We consider it an honour to be here and receive this award," added Gordon McFarland, who breeds for Moy Park.
For a look inside the Flock Awards ceremony, see the video below.