Moy Park celebrates at National Egg & poultry Awards 2019
Moy Park named "Hatchery of the Year" at the 2019 National Egg & Poultry Awards.
The awards are organised by Poultry Business magazine and Lewis Business Media, and reward excellence in the egg and poultry sector. The judges said the hatchery was an outstanding example of using new technology to make processes more efficient.
Moy Park is one of the UK's top 15 food companies and one of Europe's leading poultry producers. It supplies branded and own-label chicken products to leading retailers and foodservice providers throughout the UK, Ireland and Europe and is the industry-leading manufacturer of organic, free-range and higher welfare chicken.
In September 2017, one year after starting with a greenfield site, Moy Park completed a ₤20 million investment in a state-of-the-art broiler hatchery at Newark-on-Trent in Nottinghamshire, creating 55 new jobs in the area.
The new facility, which supplies 60 farms across Lincolnshire, is one of the first of its kind in Europe and hatches 2.5 million chicks per week, making it the largest single-build hatchery in the UK. Employing industry-leading technology to ensure the best possible production, animal welfare, hygiene and biosecurity standards, the facility utilises the latest automation techniques and energy efficient equipment reduces electrical energy usage by 25 percent.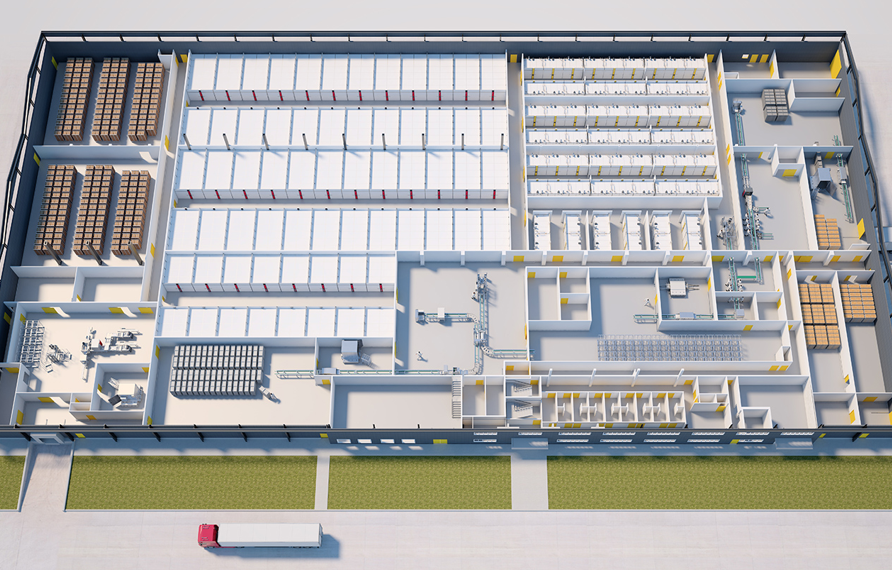 Now in operation for more than 18 months, the hatchery has set almost 210 million eggs and is operating well – at high capacity and producing consistent returns. Additional investments have been made in enhancing operational efficiency and further advancing chick comfort and welfare. In addition to the hatchery, Moy Park also invested in new controlled-environment chick delivery vehicles to ensure the health and welfare of the chicks is optimised for the short journey from hatchery to farm.
The efficiency of egg transportation was seen as an opportunity for operational cost efficient and sustainability. Innovative egg handling systems have been utilised and eggs are supplied locally in trolleys and from distance on pallets. This flexibility has resulted in almost 800 fewer lorry movements on to the site with cost savings and significant CO2 reductions for the system.