Daily US grain report: some short covering observed heading into soybean and corn harvest
US grain futures prices were steady to higher in overnight trading. Corn was steady to 1 cent higher, soybeans around 2 cents up and wheat 4 to 5 cents higher.
The grain futures are marking time, awaiting the start of the US soybean and corn harvests. There will be some harvest-related hedge pressure in the futures markets in the coming weeks, to likely keep some pressure on corn and soybean futures.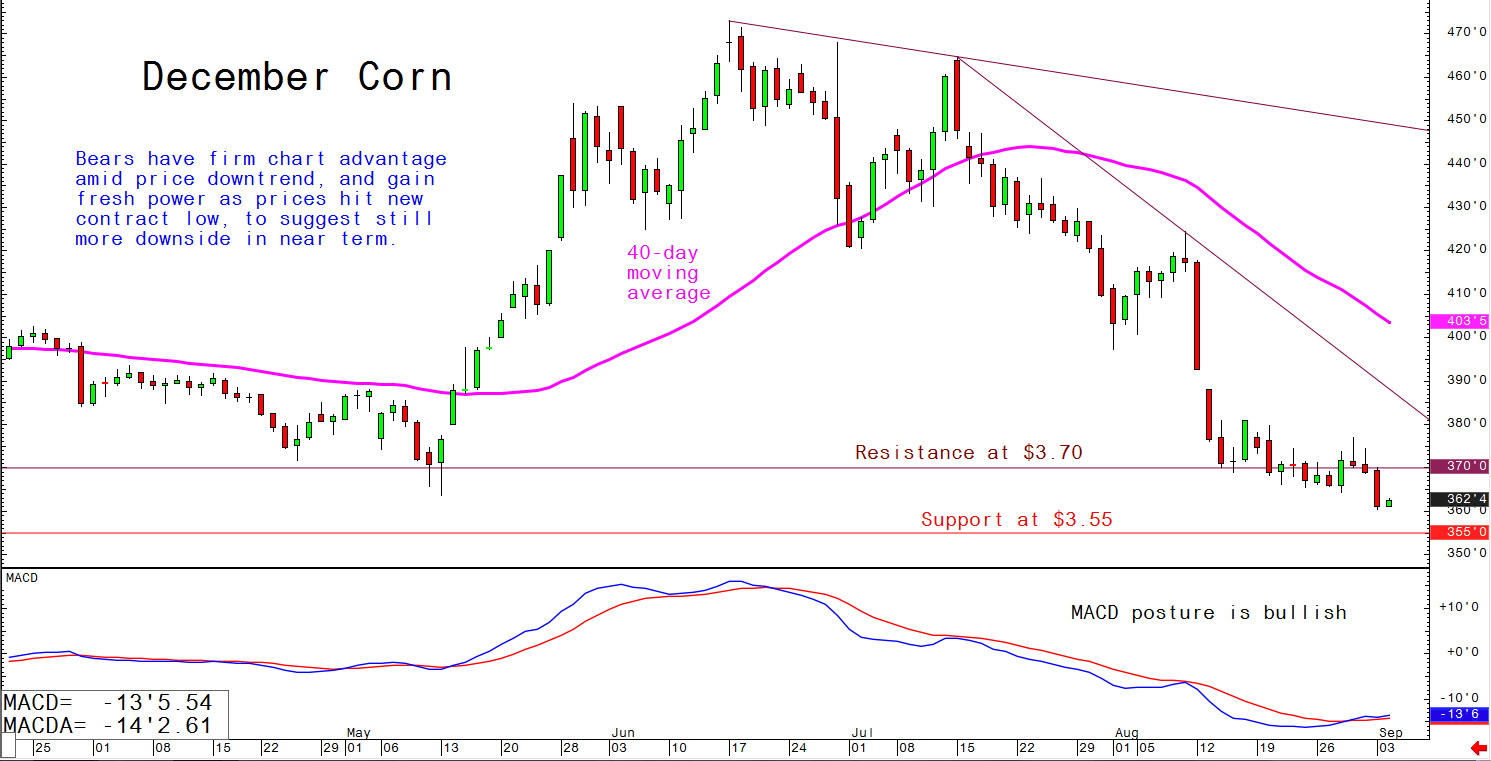 There are still underlying bearish elements that will continue to limit buying interest in the grains, including the escalating US-China trade war, weather in the Midwest that continues to be non-threatening, a strong US dollar on the foreign exchange market that makes US grains more expensive on the world market, and the big speculative "fund" traders continue to hold net short positions in the grains, amid bearish price charts.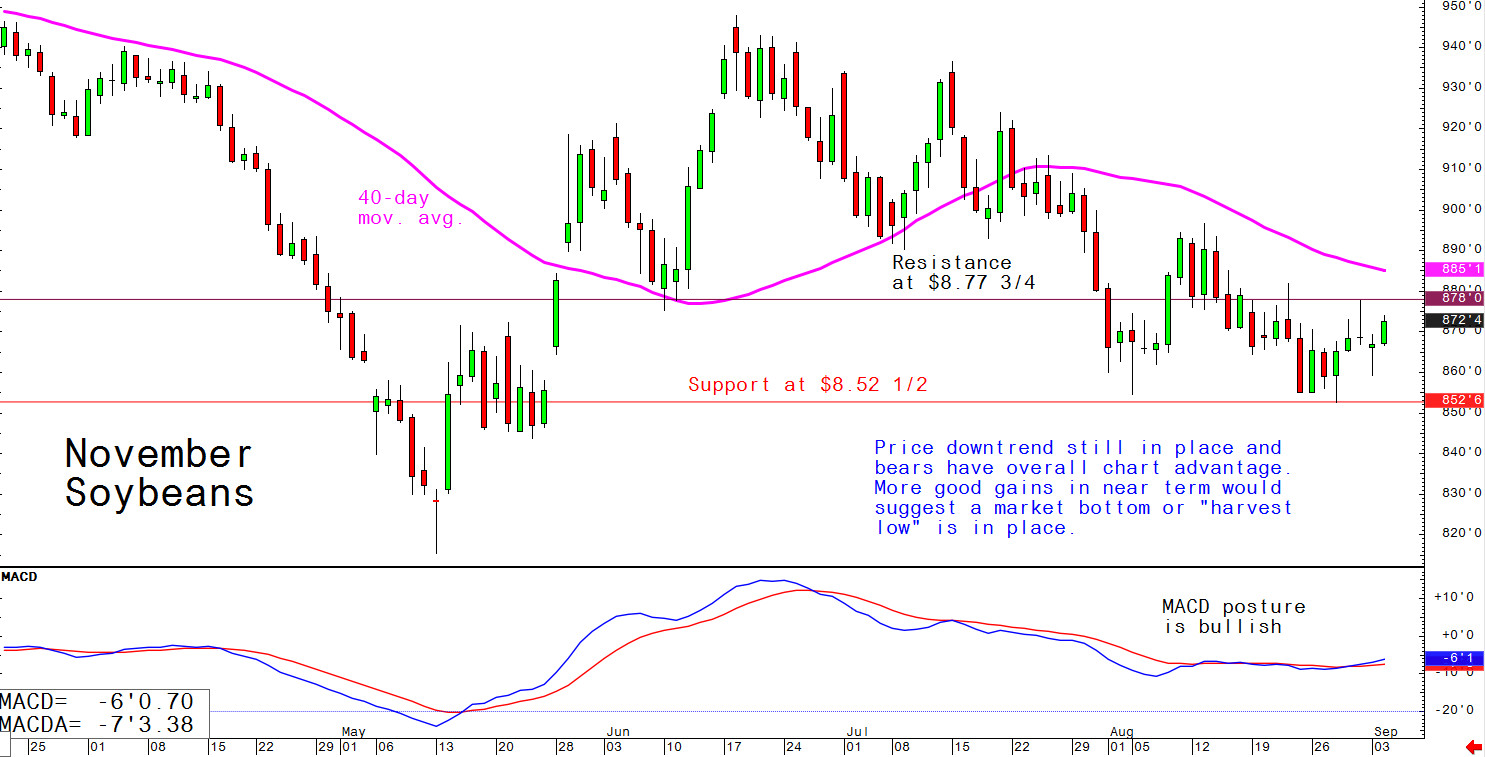 Bullish grain traders are still hoping that all the bearish fundamental news has been factored into prices at present, and that the seasonal "harvest lows" are in place or close at hand.