The Lakes Free Range Egg Company producing eggs for Cumbria's finest chefs at new food and drink show
The Lakes Free Range Egg Company is official sponsor of the first Rheged Food and Drink Show being held 14 and 15 September, with their eggs on the menu for food demonstrations. In preparation, the Lakes team has visited the top chefs taking part.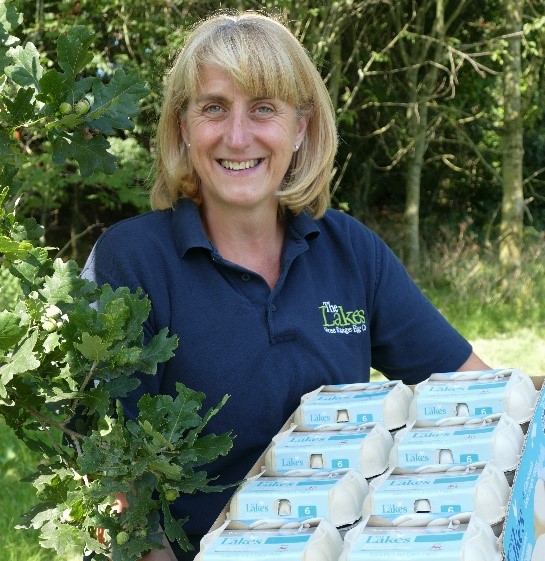 Helen Brass, Co-founder of The Lakes said "The Lakes team is delighted to sponsor this event. We believe showcasing local food and drink and the best of what Cumbria has to offer, has an important role to play in sustainable local food production. We supply eggs to supermarkets and restaurants across the country and can only do this with the network of farmers we work with."
"This new food and drink show is in a great location and is a perfect opportunity for the public to meet local food and drink producers and see some of our county's finest chefs and sommeliers in action. Food provenance is important to chefs and will be for those visiting the show.
"We had a great day visiting Cumbria's top restaurants and hotels, leaving eggs for the chefs taking part in demonstrations and those preparing the Cumbrian Tasting Menu for the Sunday. The feedback so far has been very positive, and we're excited to see how they cook with them."
The Rheged Food and Drink Show will be packing a lot in to two days. It includes free demonstrations and talks covering everything from perfect pastry and preparing sushi, to butchery, smoking charcuterie and cocktail making.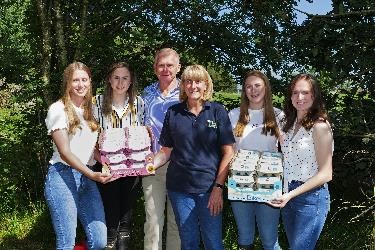 Top Cumbrian Chefs in action include Luke Whittle, of Forest Side, Grasmere who will be cooking up a delicious Cumbrian breakfast with a twist, while chatting to Helen Brass owner of The Lakes Free Range Egg Co.
Masterchef finalist Oli Martin, of Hipping Hall, Kirkby Lonsdale will be showcasing the organic produce from the events supported charity Growing Well.
Ben Wilkinson, Head Chef at Cottage in the Wood, Winlatter will be demonstrating seared Lake District venison, fermented cabbage and charcoal emulsion – with interesting talking points throughout.
Nick Edgar from the Ryebeck, Windermere will be demonstrating the dish he will be serving at the Cumbrian Taster lunch on Sunday; Poached egg, Lemon and lime sabayon, English sweetcorn, hazelnut, chorizo fricassee using Stonehouse Smokery cured meat and Laid With Love eggs.
Set to be Sunday's signature event is the Cumbrian Taster menu where guests dining will enjoy a six-course taster created by the professional collaboration of chefs including Oli Martin, Head Chef at Hipping Hall, Ryan Blackburn, head chef at Old Stamphouse and Nick Edgar from Ryebeck.
With stallholders from around the county the local food industry will all be there on a plate. From cakes and coffee to butchery and bread there's a lot packed into the two days. Full details can be found at www.rheged.com/arts/food-drink-show-2019/
The full itinerary is also The Lakes Free Range - Food-and-drink-show