Harper Adams alumna wins EPIC Young Poultry Person of the Year award
Harper Adams University alumna Aimee Mahony has been named Young Poultry Person of the Year at the Egg and Poultry Industry Conference (EPIC) 2019.
Aimee studied Animal Behaviour and Welfare before graduating and now works for the National Farmers Union (NFU) as their poultry adviser.
On her win, Aimee said: "It is such an honour to receive the Young Poultry Person of the Year award at EPIC 2019. A huge thank you to those who nominated me, those who have supported me throughout my career and for all the wonderful wishes of congratulations. I'm truly overwhelmed."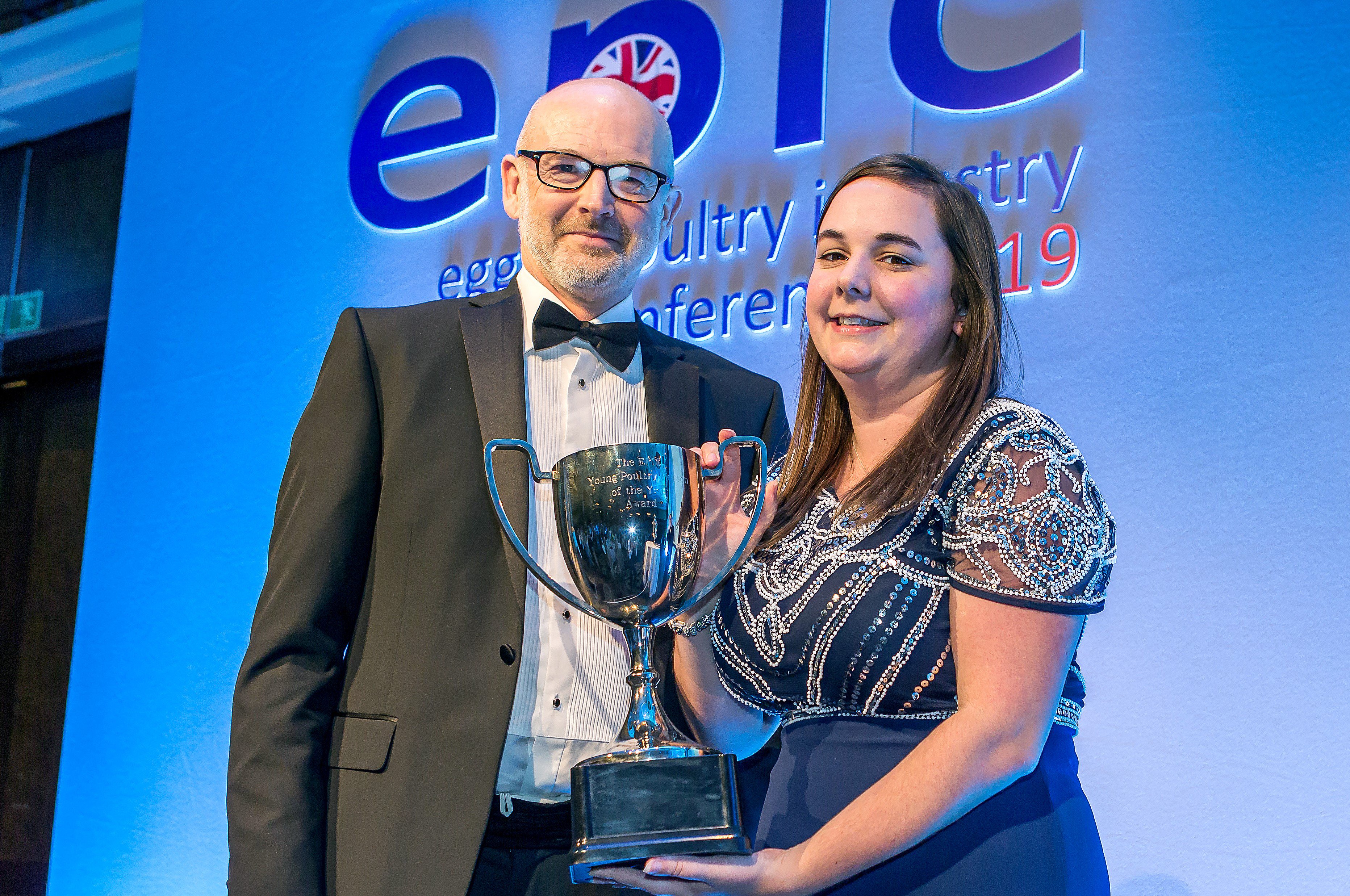 After graduating from Harper Adams University in 2012, Aimee took up a role as a graduate trainee manager with Noble Foods, before being promoted to auditor and then to regional contract supplies manager. After leaving Noble Foods, Aimee joined the NFU poultry team as a poultry adviser working on behalf of members across the country.

The award was set up in 2012 in memory of renowned egg processor Clive Frampton and is made annually to recognise the efforts of some of the up and coming stars in our industry. Judges felt that Aimee's contribution to the NFU and the poultry industry as a whole made her a worthy winner of the award.