Daily US grain report: markets seeing change in trader psychology – to more bullish
US grain futures prices were slightly lower overnight on downside corrections after hitting multi-week highs on Monday.
In the wake of the US-China partial trade deal reached late last week, the technical postures for corn, soybeans and wheat have turned much more positive, especially in soybeans and wheat. Corn also saw a near-term price downtrend negated.
Still, grain traders are wondering about the timing of the expected larger agricultural purchases from China.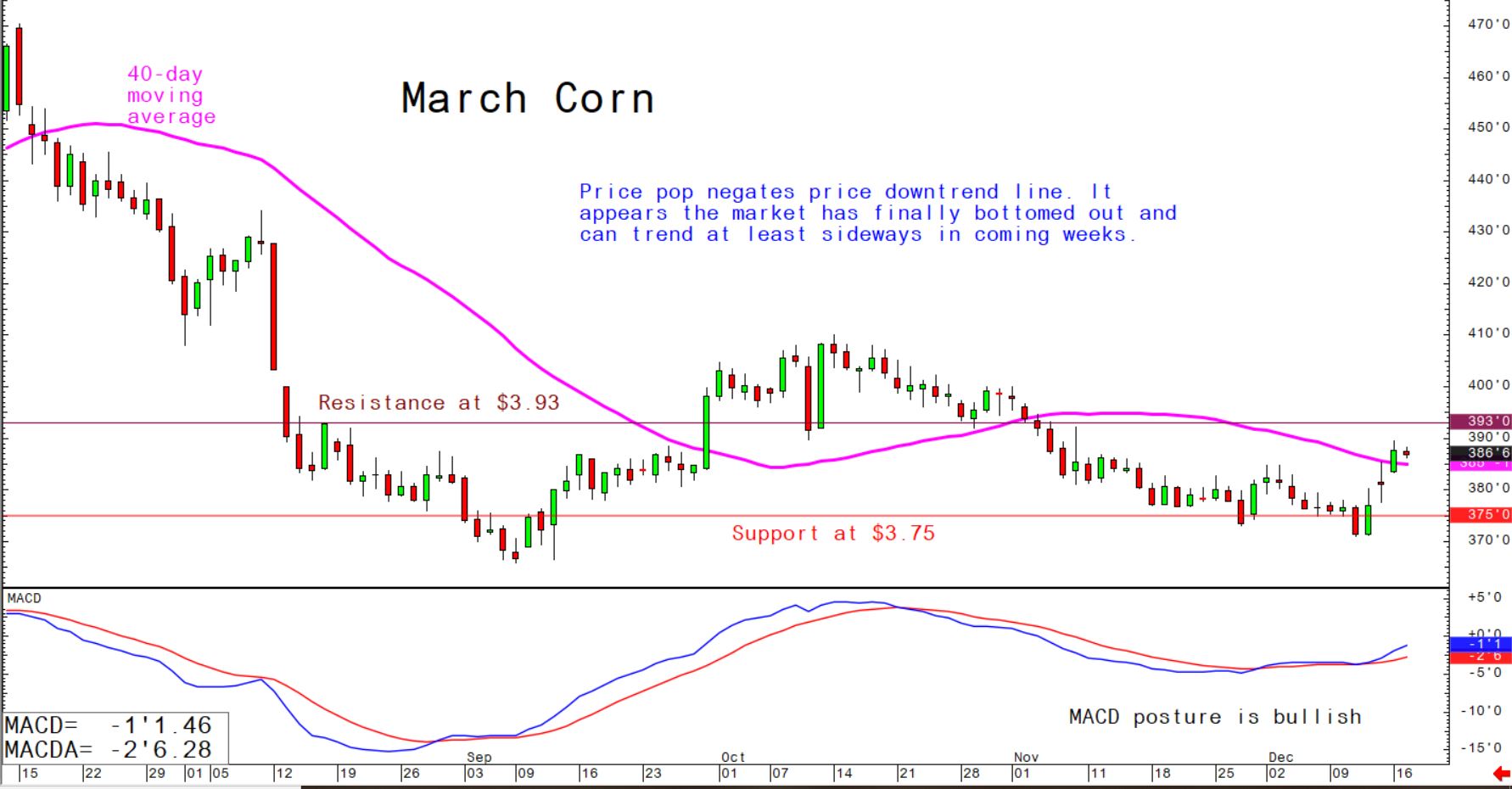 Importantly, the large speculative funds that were significantly short the grain futures markets have been forced to cover those sold positions, with more short covering from them likely to occur in the coming days.
The US dollar index fell to a 4.5-month low late last week, and that's also working in favour of the US grain market bulls - making US grain less expensive to purchase on the world market, in non-US currency.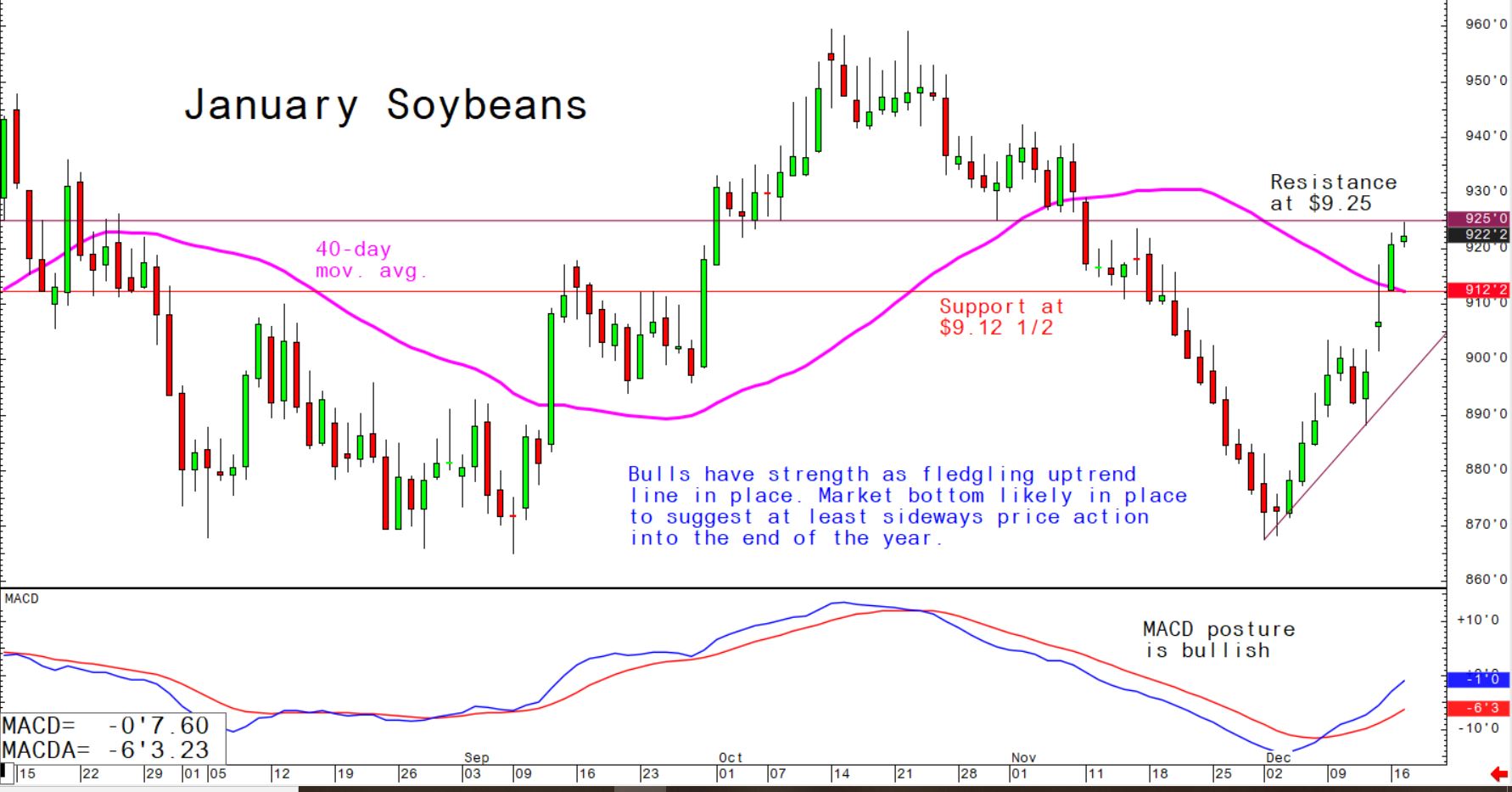 Price action into the end of the year will likely go a long way in determining if the US grain futures markets can sustain price uptrends, or continue to languish.
Grain traders are looking more closely at weather in South American crop-growing regions. While there are no major problems at present, there are some dry pockets traders are monitoring to see if the dryness persists.