BIOMIN announces China-Austria joint laboratory of animal nutrition with Chinese Academy of Agricultural Sciences
Leading animal nutrition company BIOMIN has recently unveiled a new China-Austria Joint Laboratory of Animal Nutrition in Beijing in cooperation with the Institute of Animal Sciences of the Chinese Academy of Agricultural Sciences
The unveiling ceremony was attended by Kong Pingtao, the deputy secretary-general of Chinese Association of Animal Science and Veterinary Medicine, Jan Vanbrabant, chairman of executive board of ERBER Group, the research and management team of BIOMIN China, and representatives of the Institute of Animal Sciences, including Zhang Junmin, deputy director, Zhou Lingyun, associate researcher, Zhang Hongfu, researcher, Chen Liang, associate researcher, and Zhong Ruqing, assistant researcher.
"The new laboratory affords us the opportunity to further advance research in the fields of animal nutrition, mycotoxin detoxification and gut performance. This is a core focus of BIOMIN and it contributes to the scientific innovation that ERBER Group companies deliver to the food and feed industries throughout the world," observed Jan Vanbrabant, Chairman of Executive Board of ERBER Group.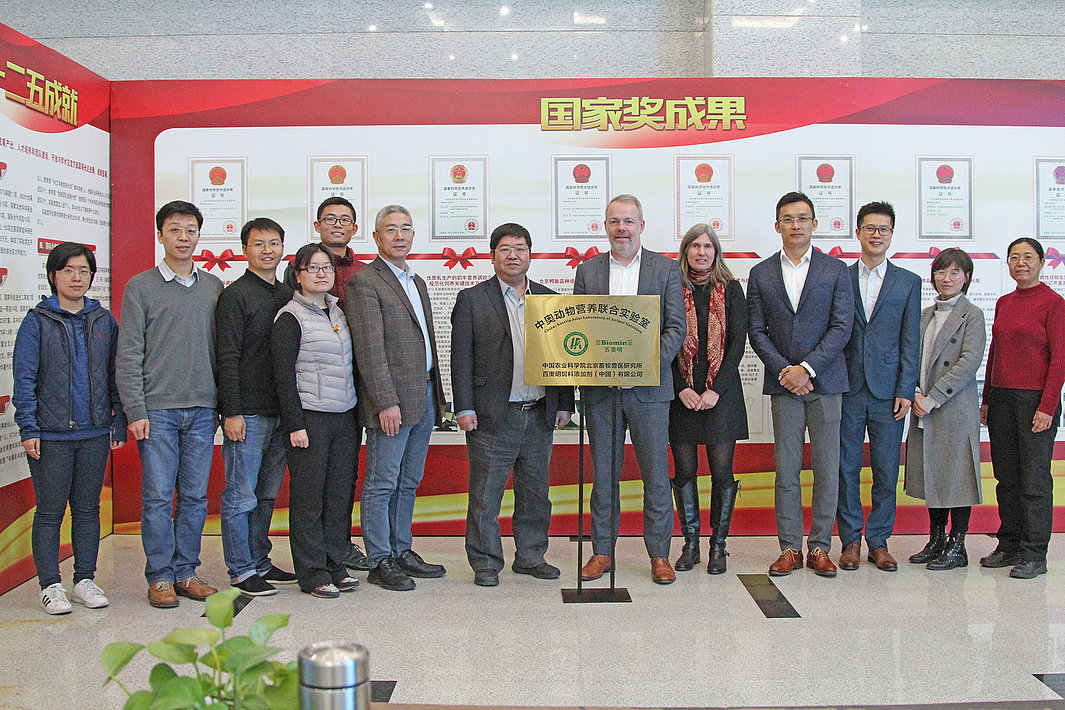 "We are honored to unveil the China-Austria Joint Laboratory of Animal Nutrition with the Institute of Animal Sciences, and we look forward to the scientific knowledge and progress that it will bring to the sector," stated Jack An, Managing Director of BIOMIN China.
"There is a large amount of scientific research being conducted in China. With this joint laboratory we are well positioned to connect to BIOMIN's global research & development network and bring science-based solutions to customers," commented Shu Guan, Technical, Research & Marketing Director of BIOMIN China.