Cobb-Vantress Focuses on Evolving Industry, Growing Needs at IPPE 2020
Cobb-Vantress, Inc. joined the global poultry industry at International Production & Processing Expo (IPPE) 2020 in Atlanta this week.
Cobb's attendance was helping to meet IPPE's overall objectives of innovation, education and networking while also discussing the Choose Cobb campaign. The three-day expo provided customers and others in the industry an opportunity to connect with Cobb's vast global team, with each of Cobb's regions represented at the event.
Choose Cobb highlights an important opportunity within the poultry industry today: meat texture. Cobb's commitment to cutting-edge research and technology helps deliver Cobb customers' advantages in uniformity, trim and yield.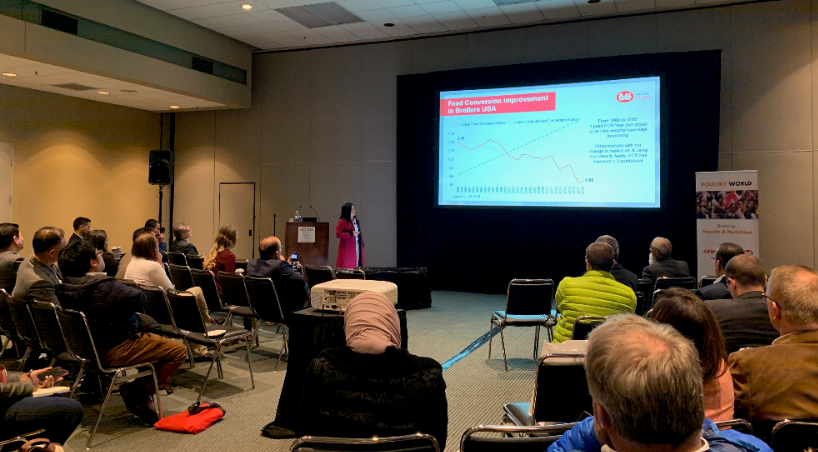 "Meat quality continues to be a hot topic for poultry production around the globe," said Stan Reid, vice president for North and South America at Cobb. "With Choose Cobb, we not only provide uncompromised meat quality but we also back that commitment with unparalleled technical service and innovative research and development programs to help ensure our customers can add profits back into their pockets."
In addition to meat texture conversations, Cobb's innovation was highlighted at IPPE with the announcement of the Vantage™ male, a new product Cobb will be launching for North American customers this summer. The Vantage male was specifically designed for the big-bird market and has demonstrated outstanding feed conversion and increased body weight gains while maintaining the meat quality Cobb customers have to come to expect.
"Cobb has prioritised meat quality for more than 100 years, and we recognise it doesn't happen by chance," adds Reid. "We are continually innovating and bringing the best products and services to the market so that we can provide solutions to our customers."
Cobb's presence at the show was rounded out with a sponsorship of the Latin American Poultry Summit and an educational discussion on the impact of broiler genetic development in nutrition during the Poultry World luncheon from Cobb Poultry Nutritionist Dr Justina Caldas.