Cobb Asia conducts technical seminar series, honours Kazi Farms
Cobb Asia recently conducted a series of technical seminars in Nepal and Bangladesh, welcoming more than 100 poultry professionals to four sessions. During these Asiafocused seminars, Cobb's World Technical Support Team and Cobb Asia's Regional Technical Service Team provided customers updates on new technological developments and management practices.
From the cultural lighting of the traditional torch in Nepal to specific information on Cobb's contribution to the area, the seminars provided customers with tangible information for their operations.
"We were honored to host Cobb's World Technical Support Team in Nepal and continue to expand our knowledge of poultry production," said Dr. Banshi Sharma, director general of the department of livestock services in Nepal. "These efforts will help us improve the production efficiency in the poultry industry in our region."
In Bangladesh, the Cobb Asia team provided similar seminars for three companies: Kazi Farms, Nourish Poultry and C.P. Bangladesh. At one of these seminars, the Cobb team presented Kazi Farms with a Cobb Champion Award to celebrate their flock achievements, which included achieving a European Production Efficiency Factor well over 400.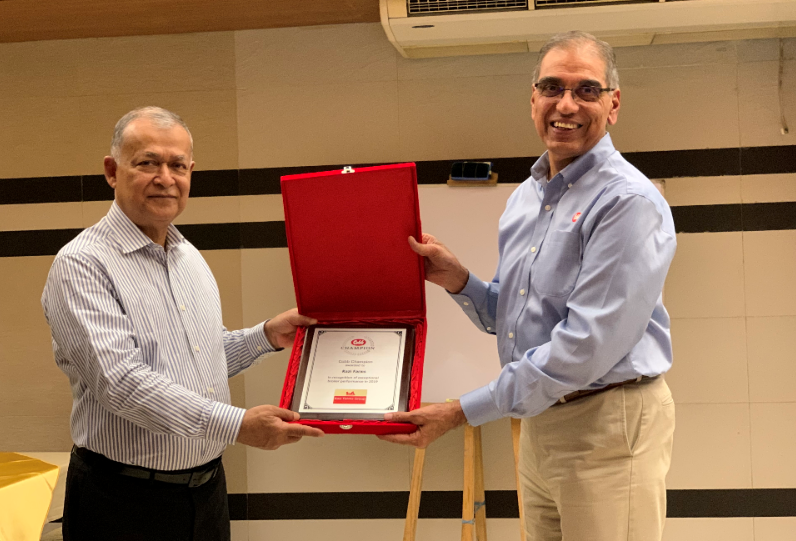 "I am extremely proud of the work we've done that led to this broiler award, which helps signify the great performance we can achieve at Kazi Farms," said Mr. Kazi Zahedul Hasan, founder and managing director of Kazi Farms, who accepted a Cobb Champion Award on behalf of the company. "I look forward to our team reaching new heights in the future with Cobb."
Mohammad Ismail, senior director of sales and tech for Cobb Asia, expanded upon Kazi's recognition. "Kazi Farms is Bangladesh's flagship company in terms of innovation and management, and we truly appreciate the work they have accomplished," said Ismail. "As our Cobb500™ broiler gains momentum in the country, we expect to see more flocks exceeding Cobb standards and more companies becoming Cobb Champions."