Hartpury Agri-Tech Centre offers fresh support during COVID-19 pandemic
The Hartpury Agri-Tech Centre has launched a new initiative to support agri-tech businesses and food producers during the COVID-19 pandemic.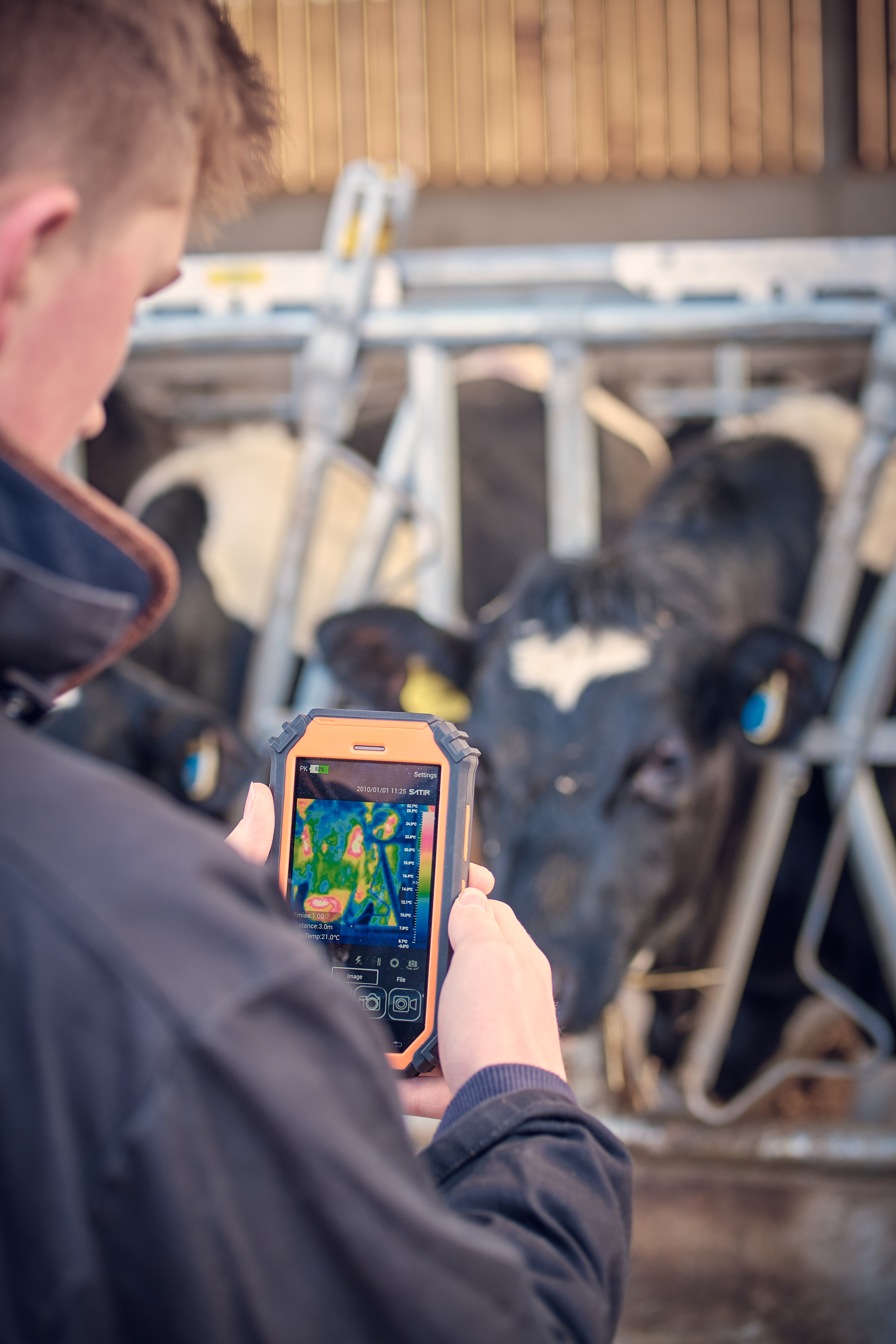 Hartpury Agri-Tech Talk Week (11-17 May) will provide the agriculture community with a platform to share their views, discuss the latest Government support packages and find out how the high-tech facility can help their businesses. The event is part of a programme of initiatives by Hartpury aimed at supporting the farming sector, now and in the future, through access to the very latest technology and innovation.
Hartpury Agri-Tech Manager Ben Thompson said: "We understand that agriculture and farming is a 24/7 industry and now busier than ever as a result of COVID-19.
"These unprecedented times have highlighted its importance and how it must be supported to ensure sustainable food production for a growing global population.
"Whether you're a farmer, student, business or member of the public, we're looking forward to hearing from you during Hartpury Agri-Tech Talk Week."
Hartpury Agri-Tech Talk Week follows Chancellor Rishi Sunak's recent announcement that UK businesses driving innovation and development will be helped through the pandemic with a £1.25 billion support package. The £2 million Hartpury Agri-Tech Centre showcases the production, welfare and financial improvements that smart farming technology can bring to farmers and producers, to further increase their overall farm performance and productivity.
Through initiatives such as its Talk Week, the Hartpury Agri-Tech Centre will support agri-tech businesses and help them unlock and make full use of the new government support packages.
Ben Thompson said: "Ultimately, it is about supporting all organisations across the food supply chain during these unprecedented times.
"Securing food security and continuing the upwards curve of efficiency in food production will be key in riding out the storm.
"Supporting the progress of new and current innovations by providing access to real-world producers is exactly what is needed and is how the Hartpury Agri-Tech Centre operates.
"Hartpury University and Hartpury College is an institution that has strong links to the agricultural industry, both through academia and now business support.
"We have our own commercial farm, supplying Muller, Sainsbury's and Glencore, and fantastic relationships with a network of commercial food producers."
The Hartpury Agri-Tech Centre, based at Hartpury University and Hartpury College, comprises the Agri-Tech Hub, Biosecurity Building and Livestock Handling Unit. The unique complex of purpose-built facilities enables farmers, Hartpury students and organisations involved in agriculture to enjoy comprehensive access to the latest commercial technology.
The Agri-Tech Centre is part of Hartpury's ambitious 10-year vision to create a Digital Innovation Farm, in response to an increasingly digital world with global demand for new technology in farming.