Socorex presents its injection syringes on new website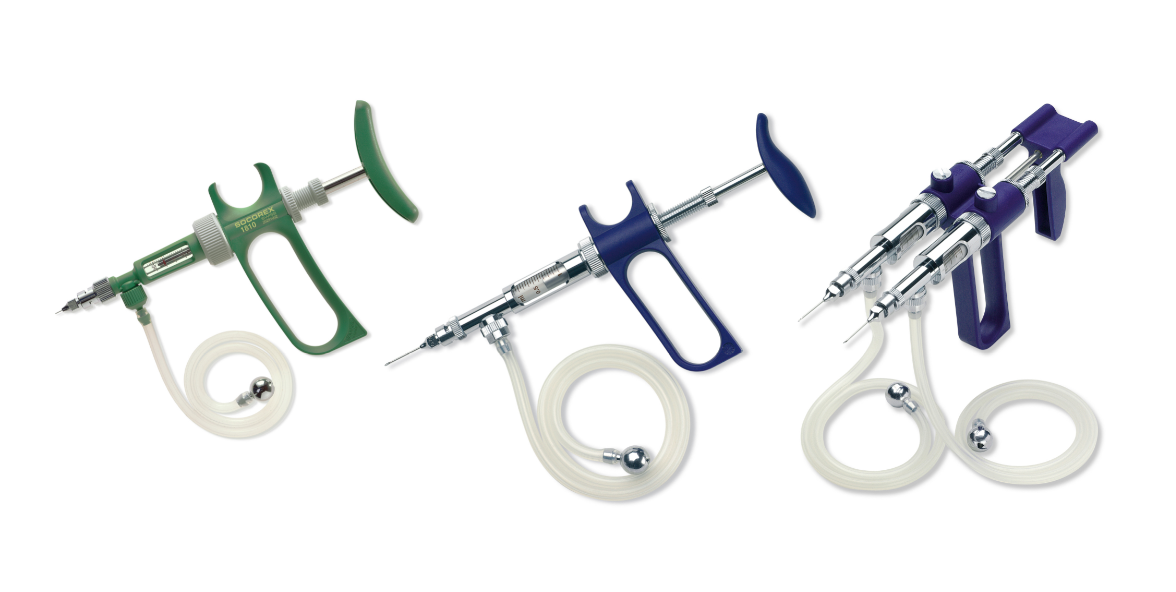 The newly designed Socorex website features the full programme of re-usable animal injection syringes with spring-loaded plunger and three-way valve system.
Feed tube and vial holder models are supplied in fixed versions from 0.2 mL to 1 mL, in adjustable volume syringes ranging 0.025 mL to 10 mL, and as Twin models from 0.025 to 5 mL. The Socorex syringe ultra 1810 covering micro range volumes down to 0.1, 0.2, 0.3 and 0.5 mL is also presented in its own product section. All Socorex syringes are robust, highly durable and autoclavable fully assembled at 121°C / 250° F.
Syringe section of the website includes product highlights, individual instrument performance and ordering information, spare parts as well as a selection of related accessories. A rich knowledge base provides for instant access to documents such as sales literature, flyers and operating instructions. Furthermore, users get everything they need in a second when using the website's powerful search engine.
While browsing through the Socorex website, visitors will find a complete information about company, veterinary syringe lines, documents (brochures and flyers), as well as a list of distributors worldwide. They may also subscribe to a newsletter providing for specific product news and applications according to individual interests.
Have a look at www.socorex.com and feel free to contact us.