USGC Training Programs promote poultry industry growth in West Africa
Poultry meat and eggs are some of the most affordable animal protein products available globally, but production and supply chain inefficiencies in sub-Saharan Africa challenge the ability of producers to meet increasing consumer demand for protein.
To help address these issues, the US Grains Council (USGC), in partnership with the Moroccan Federation of Poultry Associations (FISA), sponsored two training programs in early March at FISA's poultry center in Casablanca, Morocco, focused on the specific production constraints limiting growth in select countries in West Africa.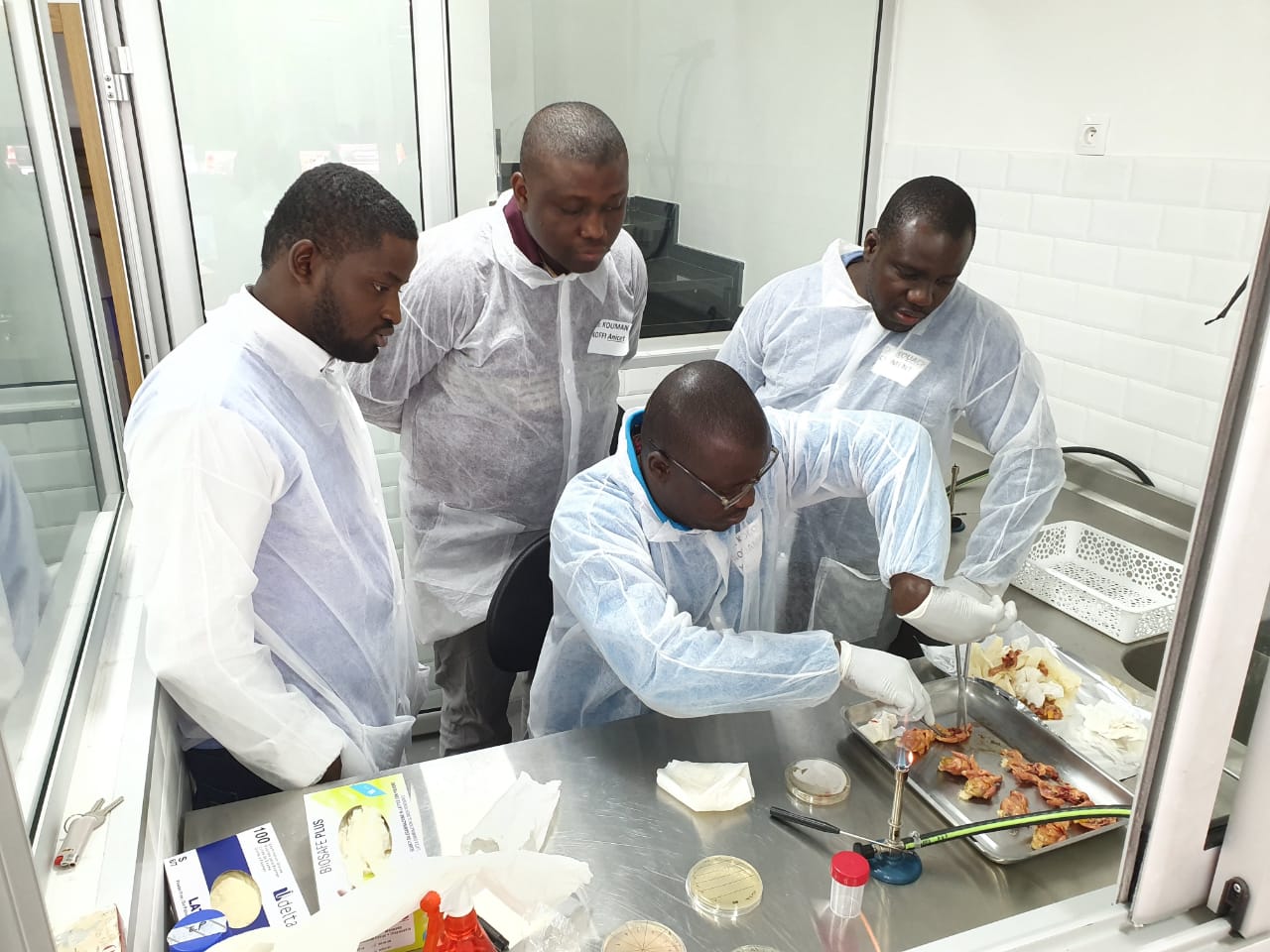 "While East and West Africa are home to relatively small poultry operations today, these operations are rapidly growing, which is why the Council is focusing its efforts on supporting the development of poultry industries in these regions," said Katy Wyatt, USGC manager of global strategies. "While demand is increasing, inefficient production techniques and insufficiently addressed issues like zoonotic diseases continue to hinder industry growth."

"An estimated 15 percent of the global growth in poultry demand over the next two decades is expected to occur in Africa due to increasing population, urbanization and gains in purchasing power," said Ramy Taieb, USGC regional director for the Middle East and Africa. "These changing consumer patterns have resulted in the emergence of large grocery retailers and fast-food chains. These new demand drivers have surged the demand for animal protein, creating significant opportunities for the local poultry production value chain to modernize and meet this growing market demand."
The Council has partnered with FISA since 2017 to support the growth and development of the West Africa poultry industry, training more than 250 West Africa poultry producers, lab technicians and veterinarians from six countries. The two training programs in March were part of a new joint effort, funded by a US Department of Agriculture (USDA) Section 108 grant, which the Council is using to establish a Center for Excellence in Poultry Production in Morocco. This Center, run in partnership with FISA, is selecting leading professionals in the poultry industry across West Africa to participate in highly technical, hands-on programs.
The first program focused on veterinary laboratory diagnostic methods and management with 12 veterinarians from across West Africa. The lab management course was a new training program, emphasizing enhanced analytical methods for detecting poultry diseases. The second program brought together 22 poultry producers from Cameroon and Burkina Faso for a comprehensive training program on broiler and layer management, covering feed formulation, poultry management and vaccination protocols and methods.
"The development of sound poultry production and management skills - including improved methods of slaughtering and processing - will increase both the safety and efficiency of poultry production in West Africa," Wyatt said. "These training programs are designed to provide participants with technical training and practical experience necessary for addressing both short- and long-term production challenges in their respective countries."
The Section 108 program is allowing this training program to expand in the next three years, reaching additional countries in the region and adding to the course materials covered. The Council's long-term market development programs in West Africa remain a critical component of the organization's mission to develop markets, enable trade and improve lives.