Alltech ONE Virtual Experience offers insights for agriculture and beyond
opens to global audience, offering insights for agriculture and beyond
The Alltech ONE Virtual Experience launched on 18 May with more than 21,500 registrants from 126 countries, uniting for a unique exploration of the future of agriculture, business and the world around us the Alltech ONE Virtual Experience is the transformation of Alltech's flagship event, ONE: The Alltech Ideas Conference (ONE), which typically attracts more than 3,500 attendees from more than 70 countries to Lexington, Kentucky, USA, each May. The virtual experience provides on-demand focus sessions, streaming keynote presentations and live Q&A chats with select speakers. Attendees can now exchange innovative ideas and find inspiration in way that is accessible to everyone from anywhere.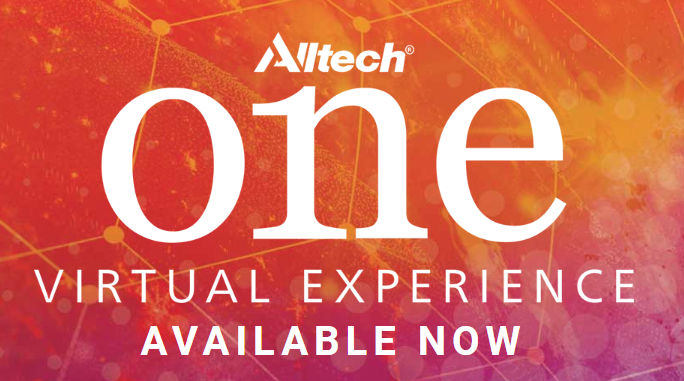 "Welcome to the new ONE," said Dr. Mark Lyons, president and CEO of Alltech, in his opening remarks. "This is a journey of discovery and renewal. For the first time in the 36-year history of our conference, we are connecting virtually. This is an opportunity to shape the future of agrifood — together."
During launch week, the Alltech ONE Virtual Experience will feature a new keynote speaker and special presentations each day.
Live Q&A chats with select speakers are also featured daily, giving attendees an opportunity to ask questions in real time.
Additionally, 40 on-demand focus session topics explore challenges and opportunities in agri-business, aquaculture, beef, crop science, dairy, pig, poultry and sustainable agriculture.
Registration for the Alltech ONE Virtual Experience will remain open, offering attendees 24/7 access to all on-demand content, including keynote presentations and focus session topics, until May 2021.