Norwegian supermarket chain wins international chicken welfare award
The retailer will be first in the world to fully implement to the Better Chicken Commitment standard, impressing animal protection organisation Open Cages.
REMA 1000 Norway, a large supermarket chain in the country, has worked hard to improve broiler welfare. Today the progress is so significant that it is winning the prestigious Good Chicken Award from the organisation Compassion in World Farming for its policy.
REMA 1000 will be the first retailer in the world to fully implement the industry welfare standard Better Chicken Commitment (BCC), embraced across businesses by brands such as KFC and Marks and Spencer.
While many brands have committed to the internationally acknowledged industry welfare standard, REMA 1000 is far ahead in terms of implementation, having already met the major conditions for all fresh, frozen and processed products.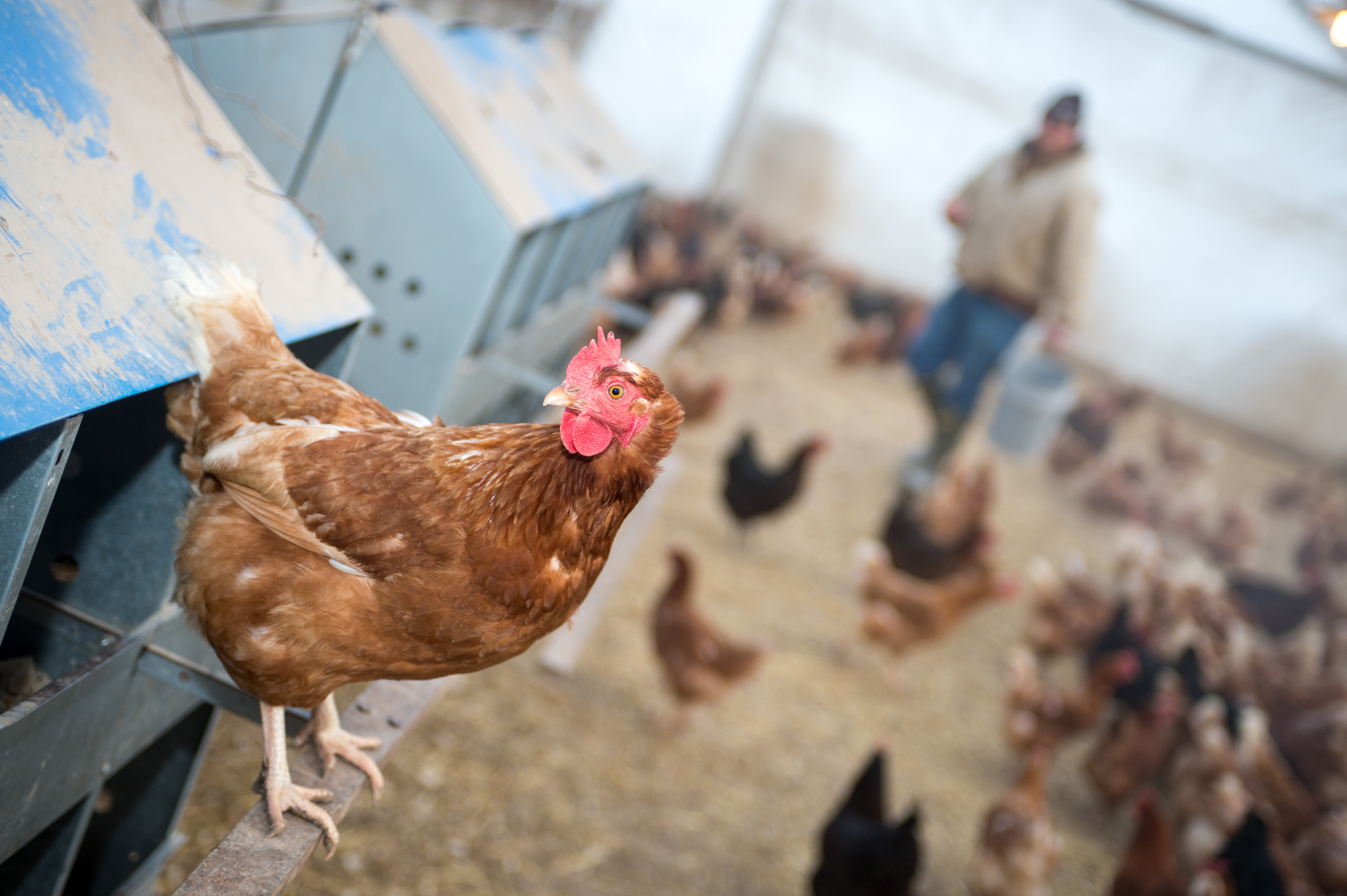 Full compliance will be met in 2021. This makes REMA 1000 Norway effectively the first large retailer, with 642 stores across the country, to implement the best minimum conditions for broilers in the world. This involves securing better welfare for what amounts to 12.5 million broilers a year, which equals 32 percent of the broiler retail market in Norway.
Connor Jackson, CEO of Open Cages, is impressed with REMA 1000's new policy:
"This is a milestone for chickens specifically, and a significant step for animal well-being in general. We should not underestimate the potential impact of REMA 1000's decision to improve the lives of chickens in the entire retail sector. The fast-growing chickens are heartbreaking to witness, and REMA 1000's bravery in removing them shines like a beacon of light for every retailer to follow," says Connor Jackson.
According to Open Cages, REMA 1000 Norway's level of commitment to chicken well-being is unique. It is exceeded only by wholly organic retailers due to the specific requirements pertaining to organic products. UK supermarkets like Tesco have fallen under increasing criticism for their inaction on chicken welfare. With multiple undercover investigations published in 2019 showing the realities of Tesco chicken farming, celebrities like Joanna Lumley & Chris Packham called for the retail giant to safeguard the well-being of these animals by signing the commitment.
Significant welfare problems
Fast-growing chickens have become a topic of controversy in recent times. Multiple animal protection organisations have called attention to the significant welfare problems pertaining to fast-growing breeds. According to a Danish study, about 77 percent of fast-growing chickens can't walk normally. Additionally they have a high risk of disease and organ failure and they live most of their lives immobile, unable to exhibit their natural behaviours.
The Better Chicken Commitment (BCC) requires a slower growing breed, which significantly lowers the risk of disease and reduces the movement problems of the birds. Furthermore, it lowers the stocking density, giving the chickens more space to move, as well as pecking substrates and perch space.
Open Cages works to secure BCC commitments from retailers and other vendors across Europe, as part of Anima International. Recent commitments from major vendors like REMA 1000 Norway have resulted in UK supermarkets falling further and further behind on animal well-being. Despite being the subject of multiple Open Cages investigations last year, Tesco - the largest supermarket in the UK - has yet to agree to the Better Chicken Commitment.