Ground-breaking carbon recycling project launches with £3 million Innovate UK funding
A ground-breaking carbon recycling project, REACT-FIRST, that is set to transform the UK's food production systems, has launched.
REACT-FIRST is the UK's first-ever scalable route to the sustainable generation of protein capturing the carbon dioxide from bio-energy generation. It launches with financial support from the government in the form of £3 million funding from Innovate UK and will contribute to meeting the UK's Net Zero climate change commitment as well as to the circular economy.
REACT-FIRST is led by carbon recycling biotechnology company Deep Branch, which has pioneered a process that uses microbes to convert carbon dioxide from industrial emissions and turns them into high-value proteins.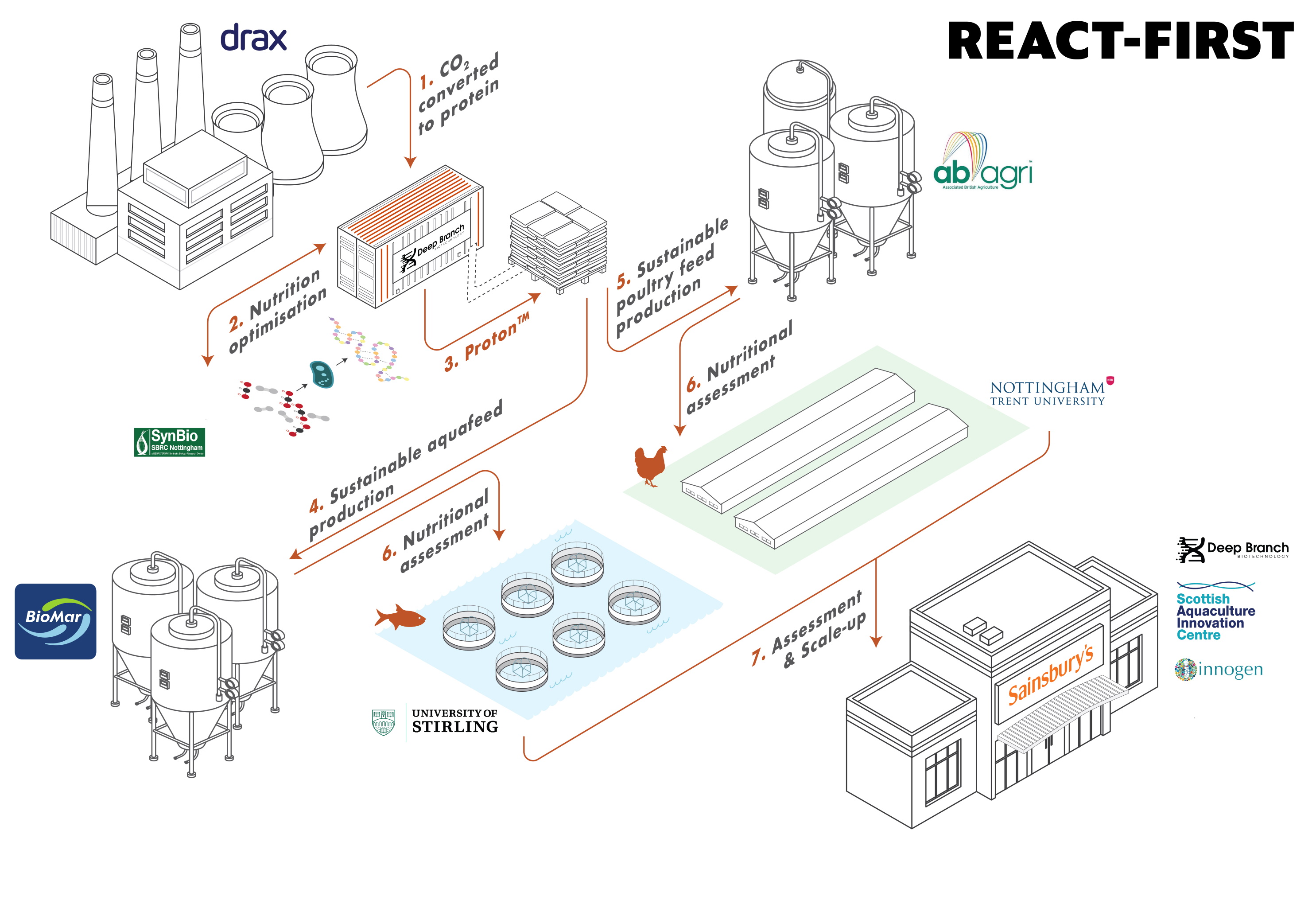 The project launches with the first-of-its-kind, end-to-end value-chain-wide consortium of ten industry and academic partners, which all share a commitment to tackling the global climate crisis and the goal of achieving neutral/negative carbon emissions. The members of the REACT-FIRST consortium are:
Deep Branch - experts in recycling industrial CO2 into cost-competitive protein for high-value, sustainable animal feed;
Drax – the UK's largest single site renewable electricity generator and pioneer of Bioenergy with Carbon Capture and Storage (BECCS);
BioMar – one of the world's largest aquafeed producers;
AB Agri – a global agri-food business and leading producer of monogastric feed;
Sainsbury's – recognised as world's best sustainable seafood retailer in 2017;
Scottish Aquaculture Innovation Centre (SAIC) - a network of 100+ key stakeholders from the aquaculture industry;
Synthetic Biology Research Centre, University of Nottingham (SBRC Nottingham) – the world-leading gas fermentation research group;
The Institute of Aquaculture, University of Stirling – the UK's leading aquaculture research centre;
Nottingham Trent University, School of Animal Rural and Environmental Sciences – experts in assessing sustainable poultry production;
Innogen, University of Edinburgh – experts in value chain integration and responsible innovation.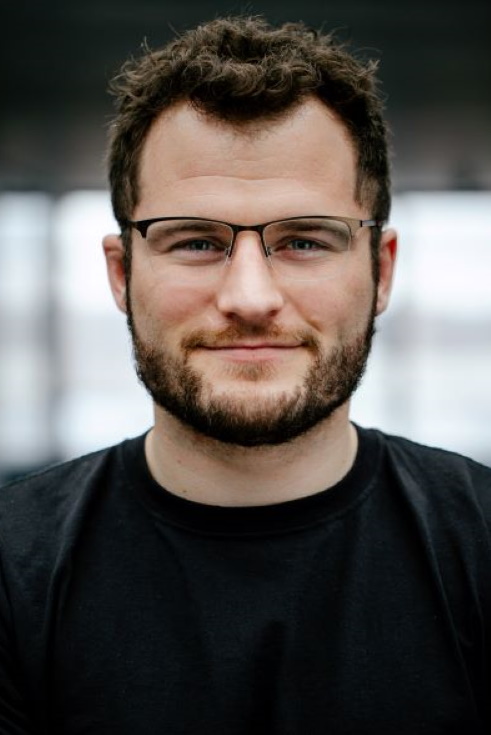 Commenting on the significance of the REACT-FIRST project, Peter Rowe, CEO of Deep Branch, explains: "Currently, most animal feed protein sources are imported from overseas, making the UK dependent on complicated and fragile supply chains. REACT-FIRST has been created to focus solely on addressing this problem.
"Projects like REACT-FIRST are key to help the industry move towards achieving net-zero emissions. Its solution uses the technology developed by Deep Branch, but whilst this has huge transformative potential, commercialisation is not possible without cooperation with key stakeholders across the value chain. REACT-FIRST addresses this, with its consortium of industrial and academic organisations, and even though relationships within these verticals are well established, the project represents the first time that the resources and expertise of all parties have been unified towards a single goal."
The work of REACT-FIRST centres around the use of microbes to convert CO2 directly from industrial emissions into high-value products, specifically a totally novel, new type of single-cell protein, or SCP, called ProtonTM produced by Deep Branch. "This is used in fish and poultry feed and represents a new way of generating more sustainable animal feeds," says Rowe.
"REACT-FIRST will obtain critical data about cost, digestibility, nutritional quality and carbon footprint of ProtonTM. Each of the project's partners is playing an active role in the development of the process and generation of this critical data, harnessing their involvement and shared knowledge in the field of carbon emissions, the production supply chain, and ground-breaking biotechnology and technology, to create sustainable protein feed sources that will contribute to reducing the environmental impact of meat production systems."