The EU has made a ground-breaking "green recovery" pledge – but questions remain
The EU has pledged a record sum of money to slow climate change, but experts warn that governments must spend the money wisely.
Reuters reports that the EU spent 90 hours intensely negotiating its new recovery deal. The agreement includes €550 billion earmarked for green projects over the next seven years. This is the largest single climate pledge ever made.
The money represents a 30 percent share of a huge €1.074 trillion EU budget for 2021-2027 and a €750 billion COVID-19 recovery fund. Leaders also agreed that parts of the package not specifically earmarked for climate spending must "do no harm" to the EU's goal to be climate neutral by 2050.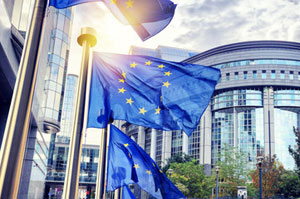 Hundreds of projects could benefit from the funds, but a lack of precise policy guidelines on how the money can be spent left some uneasy.
Bas Eickhout, a Dutch Green member of the European Parliament, told Reuters that clear criteria were needed to ensure it was used to wean the continent off coal, oil and natural gas, saying a good start would have been a "no money to fossil fuels" pledge.
"The fact that they didn't do that, that says a lot," Eickhout said.
Ursula von der Leyen, president of the EU's executive Commission, moved to allay such concerns, telling Reuters after the deal was struck that: "There will be milestones you have to achieve as a member state before there is disbursement of the money.
"The overarching goals of the European level have to be visible throughout the whole national recovery plan."
The huge sums on offer gave the EU "a strong leverage" to ensure countries make these plans green, she said.
The EU plan includes more climate funds than the combined green spending - of roughly €494 billion in today's money - from all major economies' recovery plans after the 2008-9 financial crisis, said Brian O'Callaghan, a researcher at the University of Oxford.
"The EU's recovery deal includes the largest climate funding pledge in history," O'Callaghan told Reuters.
That money may not be enough, however. Some €2.4 trillion in low-carbon investments are needed by 2027 to meet the EU's emissions goals, according to an analysis by the consultancy Climate & Company and think-tank Agora Energiewende, both German-based, published last week.