USMCA launches amid increasing threat of disputes
The revamped trade agreement between Mexico, Canada and the United States takes effect on 1 July.
According to analysis from Reuters, the pact aims to create an economic fortress for North America. Negotiators claim that the agreement will boost the region's competitiveness. However, fissures are already beginning to undermine the deal's foundation.
As the deal takes effect, the Trump administration is threatening Canada with new aluminium tariffs. Mexico has also jailed a prominent Mexican labour activist – highlighting the concerns about critical labour reforms in the deal. Analysts tell Reuters that the risk of disputes between the three trading partners is growing.
The COVID-19 crisis has all three countries mired in a deep recession, cutting their April goods trade flows - normally about $1.2 trillion annually - to the lowest monthly level in a decade.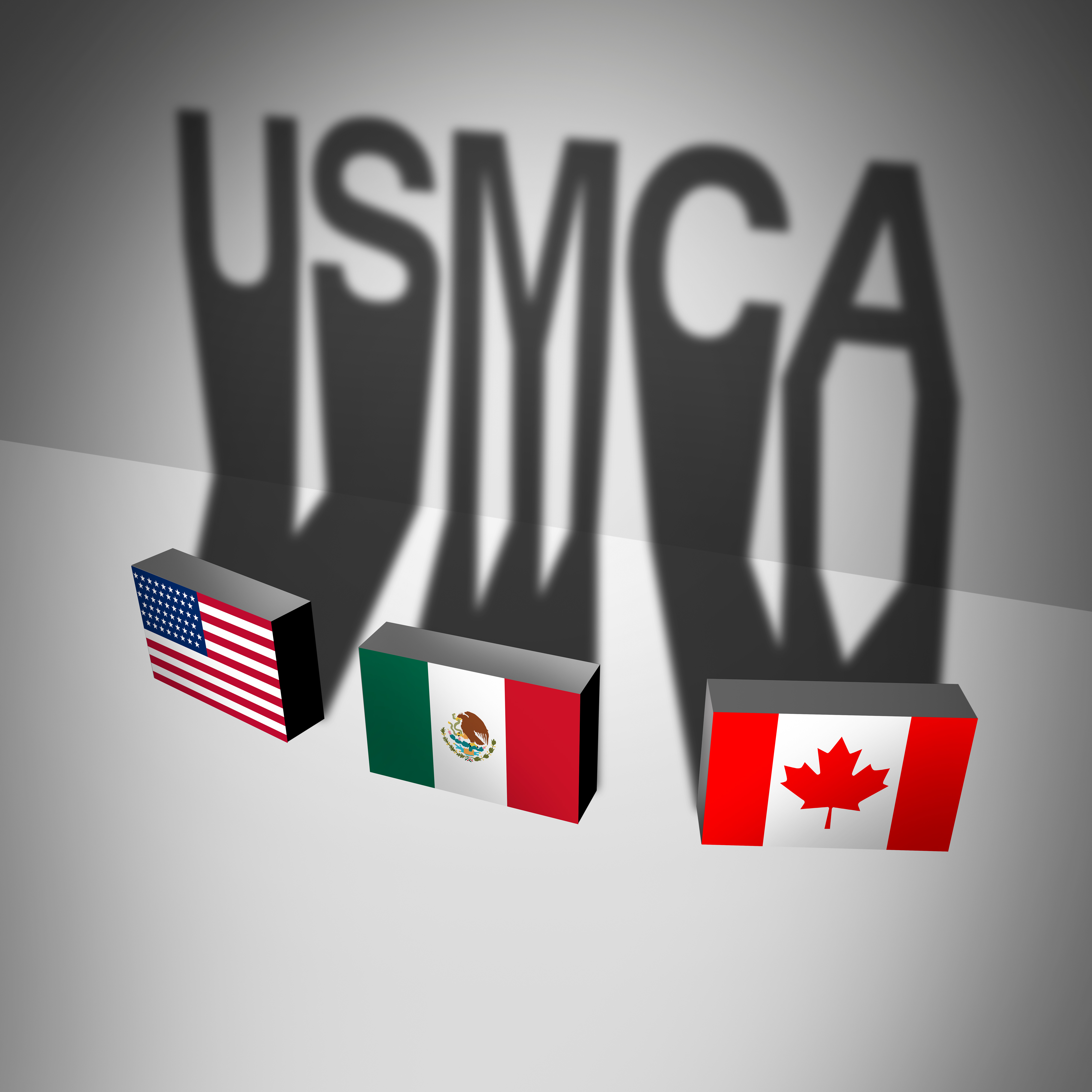 "The champagne isn't quite as fizzy as we might have expected - even under the best of circumstances - and there's trouble coming from all sides," said Mary Lovely, a Syracuse University economics professor and senior fellow at the Peterson Institute for International Economics in Washington. "This could be a trade agreement that quickly ends up in dispute and higher trade barriers."
The issues surrounding USMCA, which replaces the North American Free Trade Agreement (NAFTA), include hundreds of legal challenges to Mexico's new labour law championed by President Andres Manuel Lopez Obrador. The new laws ensure that workers can freely organise and shores up collective bargaining rights for unions.
A ruling against it in the agreement's dispute mechanism would hinder Mexico's ability to deliver on labour-related provisions. Namely, at ending labour contracts agreed without worker consent, or agreements that are drafted in favour of companies that have kept wages artificially low in Mexico.
Democrats in the US Congress have lobbied strongly for improved labour provisions before granting their approval, prompting a substantial renegotiation of the terms first agreed in October 2018. The arrest of Mexican labour lawyer Susana Prieto earlier in June has fuelled US unions' arguments that Mexican workers' rights are not being protected.
"I remain very concerned that Mexico is falling short of its commitments to implement the legislative reforms that are the foundation in Mexico for effectively protecting labour rights," US Representative Richard Neal, chairman of the House Ways and Means Committee, said on Tuesday 30 June, adding that USMCA's success "truly hinges" on its new labour enforcement mechanism.
US Trade Representative Robert Lighthizer has said he will file dispute cases "early and often" to enforce USMCA provisions, citing Mexico's failure to approve US biotech products and Canada's protections for its dairy industry.
That could lead to increased tariffs on offending goods, such as products from individual factories where labour violations are found.
Carlos Vejar, a former Mexican trade negotiator, said it was in the country's interest to uphold pledges made to strengthen unions and end child labour.
"If Mexico isn't mindful of this, there will be cases against Mexico, and Mexico will lose them," Vejar said.