Virginia poultry workers welcome new coronavirus protection measures
The state of Virginia now requires businesses to provide coronavirus protections to workers after grassroots lobbying from poultry workers.
According to reporting from National Public Radio (NPR), workers in the poultry plants on the Eastern Shore of Virginia have successfully lobbied the state government for additional coronavirus protections.
Virginia has become the first state in the US to require businesses to protect workers from COVID-19. New temporary standards obligate businesses to provide personal protective equipment, mandate social distancing guidelines and create response plans and training for workers who are exposed to the novel coronavirus. Companies could face up to $130,000 in fines if they are in breach of the new measures.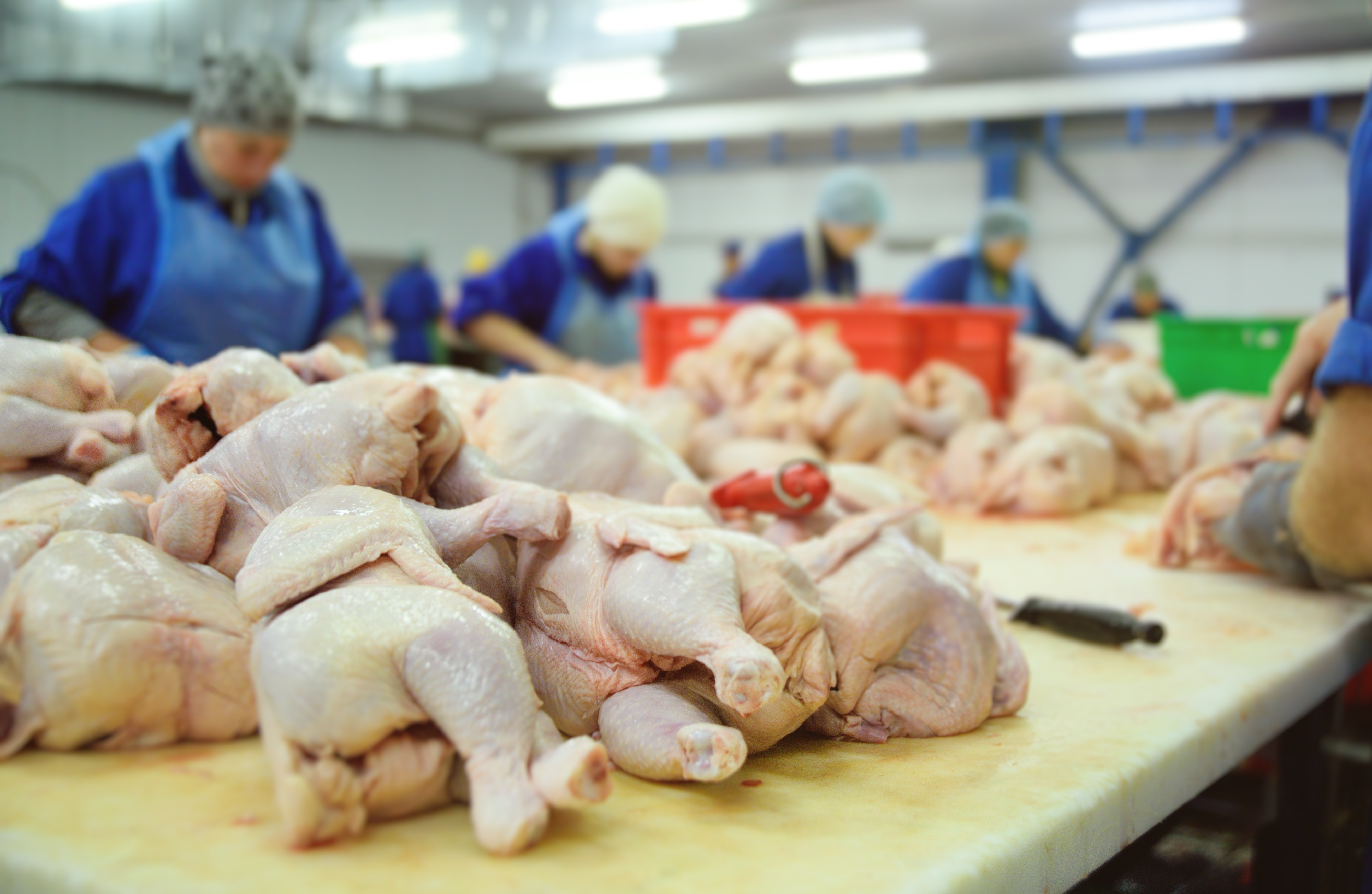 "Workers should not have to sacrifice their health and safety to earn a living, especially not during a pandemic," the state's Democratic governor, Ralph Northam, said in a statement on Wednesday 15 July. "In the face of federal inaction, Virginia has stepped up to protect workers from COVID-19, creating the nation's first enforceable workplace safety requirements."
NPR reports that poultry plants run by Tyson Foods and Perdue Farms have been linked to more than 260 cases of COVID-19 on the Eastern Shore of Virginia. If poultry workers in the are do get sick, they're likely treated at the Onley Community Health Centre, a clinic that is part of the Eastern Shore Rural Health system.
"We know for a fact that the poultry plants had a dramatic increase and they account for about half, if not more, than the positive tests total on the Eastern Shore," Eastern Shore Rural Health System CEO Nancy Stern said.
Jason Yarashes, who heads the Virginia Justice Project for Farm and Immigrant Workers for the Legal Aid Justice Centre, said that the passing of the new standards was "incredible" because it was it not only focused on the most vulnerable communities, but was also driven by their activism.
"What happened here was those workers spoke up and against all the odds, passed the standard and now have protections not just for themselves, but for all the workers throughout the Commonwealth," Yarashes said. "So flipping that narrative."