Food security must be a central element of the UK's green recovery from COVID-19
The UK's green recovery from the coronavirus is a "golden opportunity" for the farming sector to show global leadership in sustainability and food security.
The National Farmers Union believes that a green recovery from the coronavirus pandemic presents a "golden opportunity" for British farming to show global leadership in delivering food security. It can also set the benchmark for sustainable food production around the world.
21 August marks the notional date in the calendar that would see the UK run out of food if it relied solely on UK produce. The nation's self-sufficiency currently sits at 64 percent and has remained stagnant for a number of years.
While the nation is encouraged to be healthier and eat more fruit and veg, our domestic production of these products falls below our potential. The nation is only 18 percent self-sufficient in fruit, 55 percent in fresh vegetables and 71 percent in potatoes. For both veg and potatoes, this has fallen by 16 percent in the past 20 years.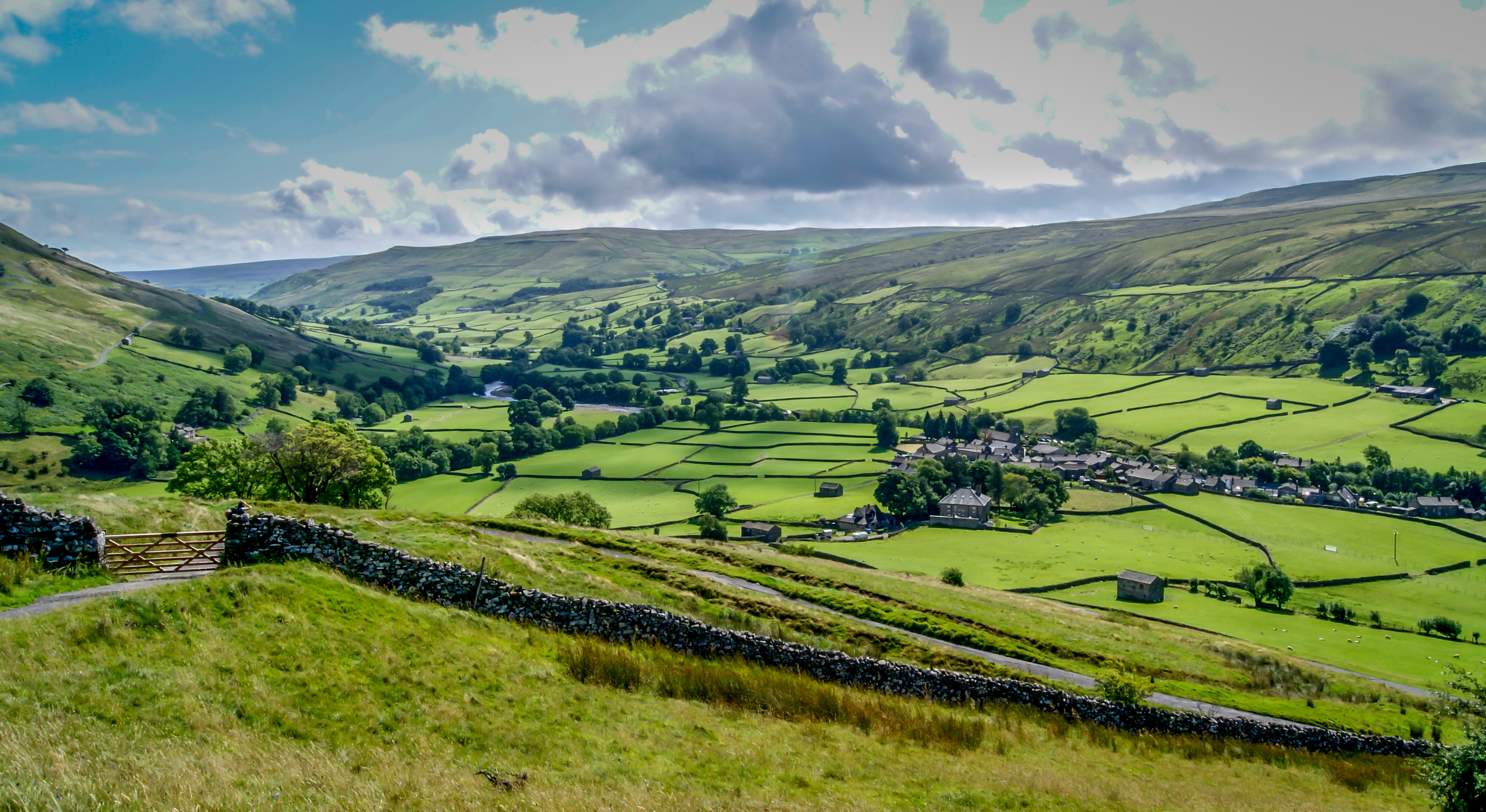 NFU President Minette Batters said: "For an island nation, being able to feed our population is absolutely critical. Even as a global trading nation, shocks can expose fragilities in any reliance on imports. We all experienced the impact of this during lockdown.
"Imports will always play a crucial role in our food system but our own self-sufficiency must be paid more attention by government. It is stagnating. We sit now at only 64 percent self-sufficiency, having fallen from over 75 percent in the mid-1980s.
"The entire economy is now aiming to build back better, to build back greener. British farming can be central to that green recovery. We have a golden opportunity to place food security at the centre of our food system and become a global leader in sustainable food production.
"We have the capacity to do much more. We cannot let our self-sufficiency slip further. The government has a crucial role to play in this. Food security should be placed at the heart of wider government policies and there needs to be an annual reporting system to ensure we do not allow our domestic food production to diminish.
"Our self-sufficiency in vegetables and potatoes is falling and it's low in fruit. We can and should drive a horticulture revolution. At a time when we should all be eating more fruit and veg, we should be looking to our farmers to deliver more quality, affordable and home-grown fresh produce to our shelves.
"This will need government investment in agriculture and, crucially, our water infrastructure to better manage increasingly volatile weather. Better water infrastructure can allow us to use one of our most abundant natural resources in rainfall to more effectively grow food and take a more integrated approach to water management.
"Farmers are uniquely placed to improve their productivity while delivering for the environment. It is crucial there is investment in agriculture as part of our green recovery in order to increase our food security, level up rural economic growth, drive green job opportunities, stimulate demand for rural tourism and help deliver the NFU's ambition for British farming to be net zero by 2040."