Ten innovators take the digital stage to transform the livestock industry
The Virtual Animal AgTech Innovation Summit will be broadcast on 14 September 2020 from 2 pm BST.
How are animal health, nutrition and precision farming emerging from the current crisis and how can we create a more connected future for the livestock industry? To answer these questions, a powerhouse of ten high-flying international animal agtech start-ups will pitch their innovative technologies at the virtual Animal AgTech Innovation Summit on September 14.
Hosted by investor judges, the Start-Up Showcases will take place within four themed tracks: Precision Livestock Farming, Aquaculture, Animal Health, and the Microbiome and Feed.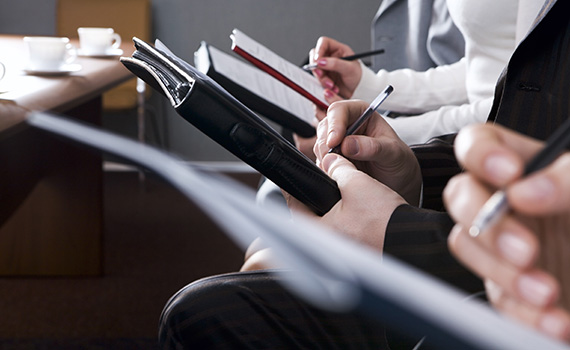 Investor Jenny Rooke, Managing Director, at Genoa Ventures says: "As innovative start-ups increasingly re-imagine biology as an engineering-augmented process, exciting new approaches to addressing fundamental needs in animal health and agriculture will result."
Theme 1: Precision Livestock Farming
Cattle Eye (Ireland) has created the world's first autonomous livestock monitoring platform that is improving the lives of farmers and livestock, and revolutionising the protein supply chain. Its deep learning AI platform is designed to interpret the visual imagery of livestock from web cameras and extract valuable insights about those cows.
Cynomys (Italy) is the first company to patent an IoT solution for monitoring environmental parameters in animal housings. "Our self-contained devices can control more than 30 parameters and farmers can monitor anything, from toxic gases to water quality factors, on our secure cloud platform at any time wherever they are," highlights International Manager, Ambra Milani.
Soos Technology (Israel) develops hatching technology to solve the biggest challenge the egg-production industry has today, male-chick culling. Its solution is an incubation system (AI-driven software controlling a customized incubation cell) that controls the sex development process in chicken embryos and results in more functional females that lay eggs.
Theme 2: Aquaculture
Impact-9 (Ireland) develops aquaculture structure solutions for high energy environments using flexible materials and smart design approaches to address big wave challenges. It aims to open access to new sites and deliver clean, secure, sustainable aquaculture with reduced maintenance and competitive costs.
Umitron (Singapore & Japan) is building user-friendly data platforms for aquaculture by using IoT, satellite remote sensing, and AI. Its technology helps farmers improve farm efficiency, manage environmental risks, and increase business revenues.
Theme 3: Animal Health
Micron Agritech (Ireland) has developed Tástáil, a portable testing kit that allows farmers or vets to detect parasitic infections in cattle instantly and on-site. "Parasites are a huge health problem in cattle and many farmers are currently using medication as a preventative measure instead of testing for parasites. This is leading to resistance and so the EU has passed legislation to ban the prophylactic use of anthelmintic medication," says Director & Co-Founder, Sean Smith.
Pharm Robotics (USA) With the animal health sector heading towards complete automation as labour challenges continue, Pharm Robotics' system offers a complete solution with instant analytics to the shot-delivery process, which will be a must-have for dairy farmers to achieve operational sustainability. Alika Chuck, Co-Founder & CFO says: "With Sureshot, dairy farmers will now have more time to tend to other important areas within their operation and make better-informed decisions."
Zelp (UK) develops smart wearable technology for cattle that neutralises livestock methane exhalations and is responsible for 40 percent of the total agricultural greenhouse gas emissions. The wearable also gathers unique emissions-related data to improve animal welfare, optimise herd management, and quantify emissions.
Theme 4: The Microbiome and Feed
General Probiotics (USA) develops innovative cellbots and antimicrobial probiotics that eliminate harmful pathogens in livestock that enable the production of safe food and reduce our current dependency on antibiotics. "In our most recent field trial, we observed a 67 percent decrease in the mortality rate caused by necrotic enteritis in chickens infected with Clostridia perfringens, when birds were administered our cellbots," says CEO Yiannis Kaznessis.
Beta Bugs (UK) creates high performance insect genetics for the insects as the protein sector is using proven biotech and breeding strategies. Its current focus is on the Black Soldier Fly and its use as an animal feed, with a mission of doubling this industry's productivity, enabling it to compete on price point with commoditised feed ingredients.
The start-ups will be quizzed on the viability of their technologies and business models by seasoned animal agtech investors:
Aart van 't Land, Director Business Development at Lely
Nicky Deasy, Managing Partner at The Yield Lab Europe
Jenny Rooke, Managing Director at Genoa Ventures
Larsen Mettler, Managing Director Oceans & Seafood Fund at S2G Ventures
The start-up community will join the virtual Animal AgTech Innovation Summit on 14 September, as it brings together 400 animal agtech leaders for an action-packed day of 1-1 video networking, live panels and small group roundtable discussions.
The full programme, speaker faculty and delegate registration are available at the Animal AgTech Europe website.