UK vets lobby to change the welfare of animals at slaughter
The comprehensive new policy authored by leading experts and vets have recommended over 65 ways to improve the welfare of animals at slaughter.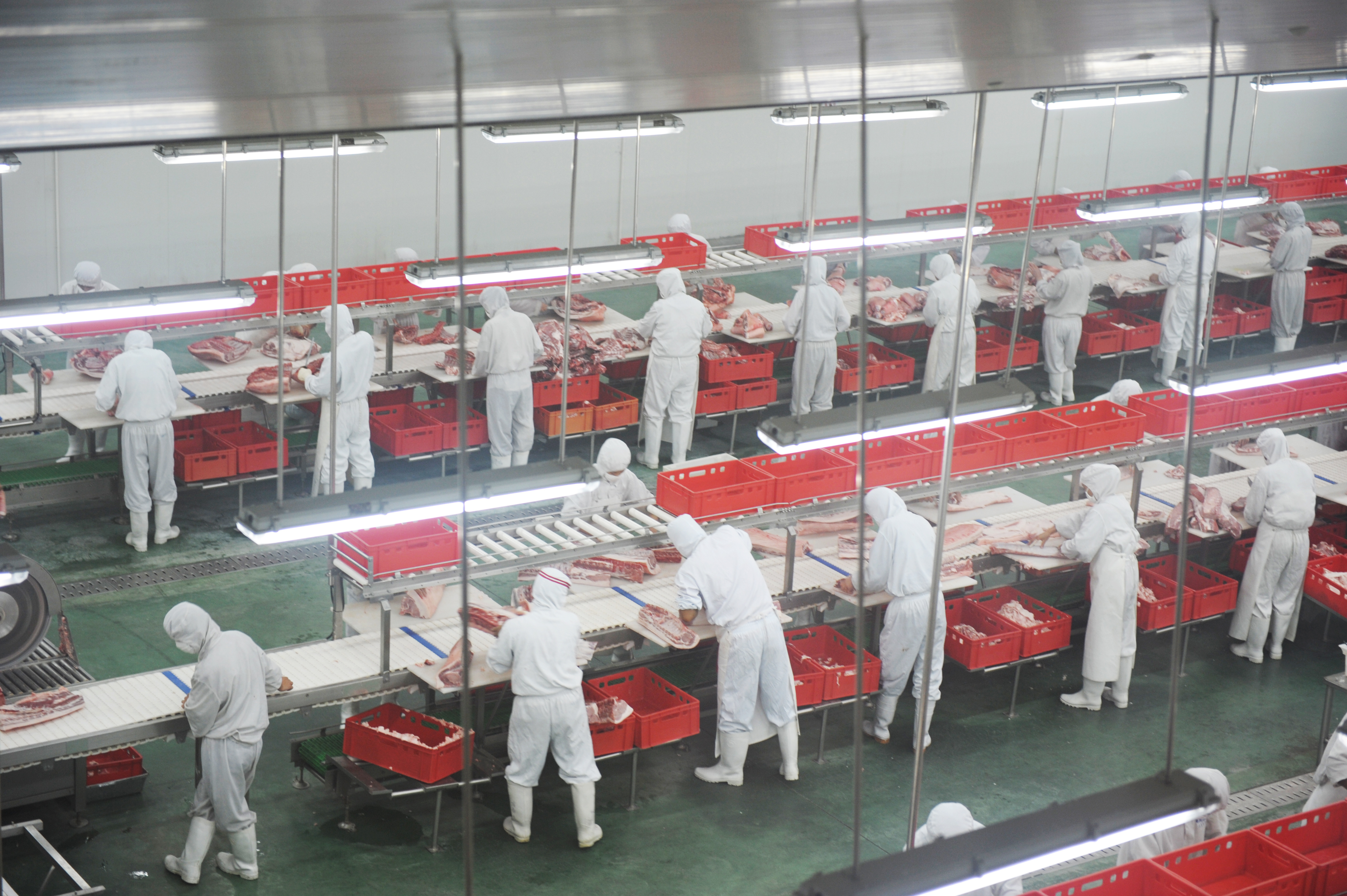 The updated policy also covers a wider range of species and focuses on some of those species-specific needs. For the first time its recommendations include fish. In order to improve the welfare of farmed finfish, BVA says that UK Governments should include the effective stunning of finfish as well as general welfare protections in WATOK regulations. It also calls for more research into developing effective and humane methods of stunning for decapods (shrimp, lobsters and crabs) and cephalopods (squid and octopus) as well as wild caught fish.
Commenting, BVA Senior Vice President, Simon Doherty said:
"With millions of animals slaughtered each year to provide us with the food we eat, we have a responsibility to provide them with a life worth living and a humane death. Our updated position aims to do just that by building on existing legislation and guiding the industry in a direction that better protects the welfare of animals destined for the food chain.
"Slaughter processes should be designed to minimise avoidable pain, distress, fear, and suffering and this document looks at all of the ways that we as vets can work with industry bodies and farm colleagues to improve the legislation already in place."
A snapshot survey carried out in 2018 by the Food Standards Agency (FSA) for the period of one week revealed that nearly 20 million animals (excluding fish) were slaughtered across 248 operating plants in England and Wales during that time.
In order to effect change for such a high quantity of animals, BVA's new position sets out recommendations for a range of stakeholders, government, industry, researchers and the veterinary profession, at each stage of the slaughter process. Improvements to the way that stunning data is captured and reported on is also on the list of asks, as well as improving regulation of non-stun slaughter and working collaboratively with Islamic scholars and Halal certification bodies to promote the acceptability of recoverable stunning.
Simon continued:
"Updating our position on the welfare of animals at slaughter has been a long time in the making. This work has been informed by our working group, which drew on a breadth of experience from across the profession, with representatives from BVA specialist divisions, animal welfare organisations and leading experts and academics.
"From making sure that stunning methods are as effective as possible, to looking at the specific needs of each species, revalidation of training for operators, and championing the role of the Official Veterinarian, there is a lot of work to be done but we look forward to progressing these recommendations and working to improve the welfare of farmed animals across the UK."