UK meal kit companies take steps to ensure chicken welfare
New report from The Human League UK shows that meal kit companies, who have seen unprecedented success during the COVID-19 crisis, are taking much-needed action on chicken welfare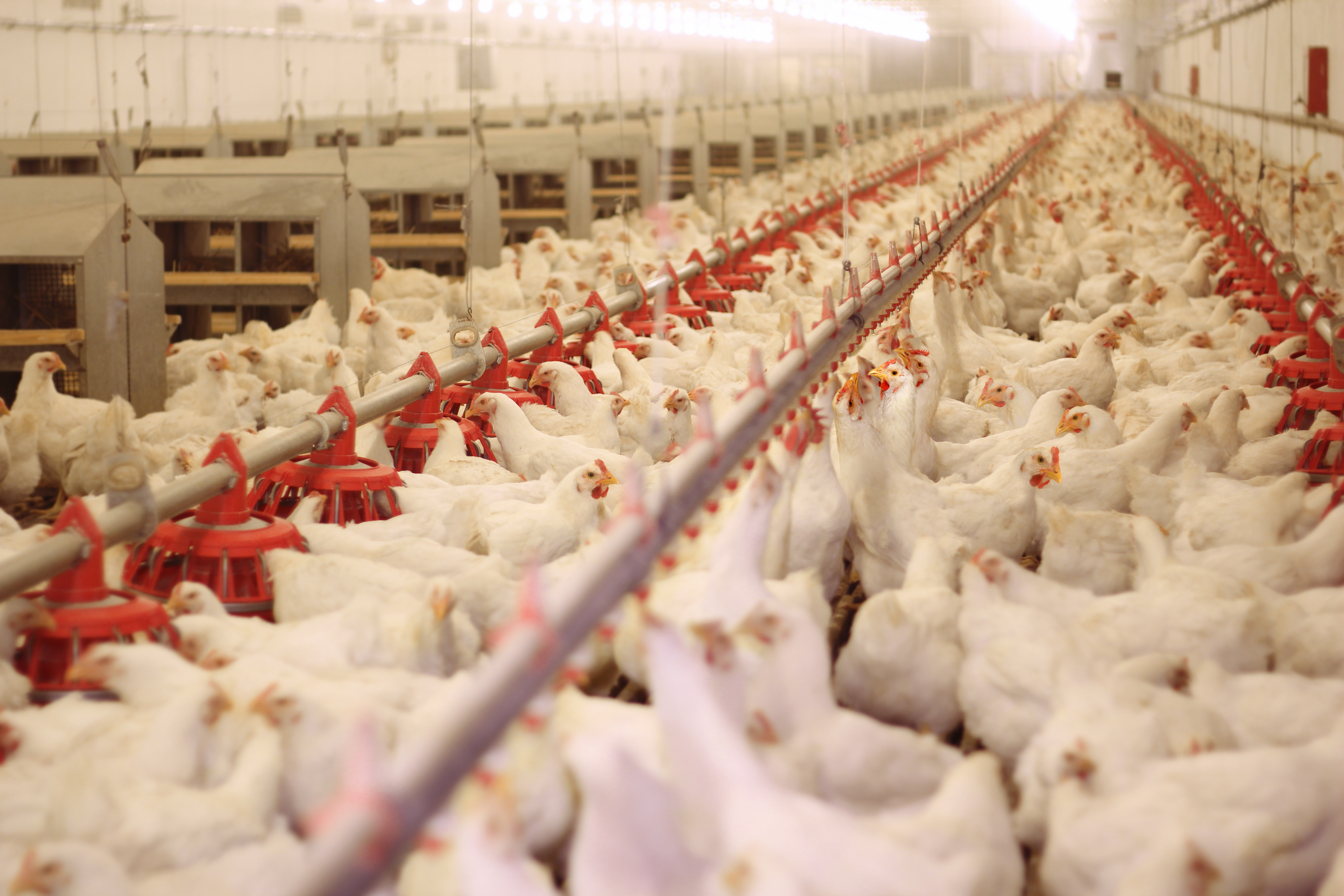 Vicky Bond, Managing Director of The Humane League UK, said:
"We are delighted to see meal kit companies recognising the importance of safeguarding the welfare of chickens in their supply chains. But it's disappointing that the big players in online retail, Ocado and Amazon Fresh, aren't making this a priority despite making millions from the pandemic. They urgently need to step up and take action to eradicate the extreme suffering these sensitive and intelligent animals endure."
Out of the UK's top meal kit companies, only Body Chef and Munch Fit have no commitment and are suspected of using factory-farmed chicken.
Online retailers, like meal kit companies, have benefited from a recent business boom. On the 30 September it was reported that Ocado had overtaken Tesco in stock market value.
Factory-farmed chickens are bred to grow at exceptionally fast rates. These fast-growing chickens become top-heavy and often suffer from debilitating leg weakness and bone problems. As a result, many struggle to walk, suffering from extreme discomfort, lameness, and decreased energy levels.
Fast-growing breeds of chicken, often dubbed "Frankenchickens" due to their extreme growth rates, have also been shown to be significantly more likely to suffer from white striping disease, which increases fat content and reduces nutritional value. A recent report by The Humane League UK showed that over 8 in 10 standard chicken breasts on UK retailers shelves were affected by the disease.
The BCC criteria eliminates the issues caused by these intensive conditions and breeding by prohibiting fast growth, improving air quality, light and enrichment, reducing distress at slaughter, and giving more space. Over 150 companies in the UK and EU have committed to the BCC, including KFC, Nando's, Waitrose and Marks & Spencer.
"We want to see an end to the suffering caused by fast-growing breeds once and for all," Bond concluded.