EU citizens' "End the Cage Age" initiative moves forward
The European Commission has received the "End the Cage Age" citizens' initiative, moving it closer to implementation.
Věra Jourová, Vice-President for Values and Transparency, and Stella Kyriakides, Commissioner for Health and Food Safety, are meeting the organisers of the European Citizens' Initiative "End the Cage Age", after they collected and submitted to the Commission close to 1.4 million signatures.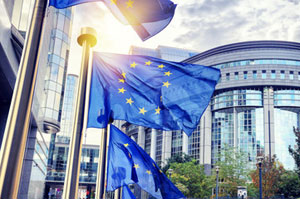 This is the sixth successful European Citizens' Initiative so far. As is the case for all successful initiatives, and in line with the Citizens' Initiative rules, the Commission has invited the organisers to present their ideas in more depth.
The "End the Cage Age" Initiative calls on the European Commission to end the "inhumane treatment of farm animals" kept in cages and to propose legislation to prohibit the use of: cages for laying hens, rabbits, pullets, broiler breeders, layer breeders, quail, ducks and geese; farrowing crates for sows; sow stalls and individual calf pens, where not already prohibited.
A public hearing will also be organised in the European Parliament. Based on a thorough assessment, the Commission will then present a Communication explaining its reasoning for the next steps, ie whether to propose legislation; not act at all; or take other non-legislative actions.