EU farming unions ask for clarity on CAP negotiations
European farmers and agri-cooperatives asked Vice-President Timmermans for clarification around the Commission's position on CAP negotiations.
European Commission Vice-President Timmermans took part in an extraordinary online meeting with the representatives of European farmers and agri-cooperatives for an exchange on the on-going CAP negotiation process and the European Green Deal. Following his most recent declarations on the CAP, the representatives of both Copa and Cogeca were eager to understand his thinking and the Commission's approach to the negotiation.
After a few weeks of statements in the media around the start of the trialogues, it was time for clarification and discussion. Faced with a united agricultural and cooperative sector looking for answers, the Executive Vice-President of the European Commission re-confirmed his February promise on an impact assessment on each separate proposal that the Commission will make on the Green Deal.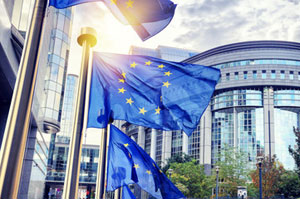 The Executive Vice President also reassured participants that the withdrawal of the CAP proposal is not considered as he sees room for negotiations within the current mandates of the co-legislators in the trialogue negotiations. Finally, Commissioner Timmermans proposed a vision for agriculture where he considers investments in new technologies and in carbon farming as key options to face the challenge of achieving a more sustainable production.
At this time of great instability and with the looming prospect of a no-deal Brexit and continuous hardship posed by the COVID-19 crisis, the farming sector underlined the need for clarity and stability in order to be able to plan ahead and continue investing in the improved production methods.
Therefore, a comprehensive impact assessment of the European Green Deal is necessary to clarify the consequences on our food production, competitiveness and farming income.
Echoing farmers concerns, Christiane Lambert, Copa President underlined, "During our constructive exchange, I reminded Mr Timmermans of farmers' roles being that of true "climakers". We have many initiatives where climate and biodiversity are very much at the heart of our action. We are already on the move across Europe.
"The Green Deal should assist us to amplify our efforts amongst all farmers, leaving no-one behind. We expect that the EU conducts a comprehensive impact assessment and that the institutions continue negotiations on the Post-2020 CAP reform. We all need a clear framework and a vision for EU agriculture. The international competition is raging, and no one will wait for us".
On his side, Cogeca President Ramon Armengol further added, "We are willing to accept the challenge of high ambition on sustainability. But we expect the EU to support our actions, by assisting farmers' and their cooperatives with concrete tools on innovation, technology and infrastructure to ensure the necessary investments. I am pleased to see that the Commission acknowledges the role of agricultural cooperatives in investing in new, innovative and more sustainable agri-food systems".