Food trends expert on how COVID-19 is changing food service
The COVID-19 pandemic has undoubtedly had devastating effects on the restaurant industry, and a University of Guelph food and agri-business forecaster expects many more changes still to come.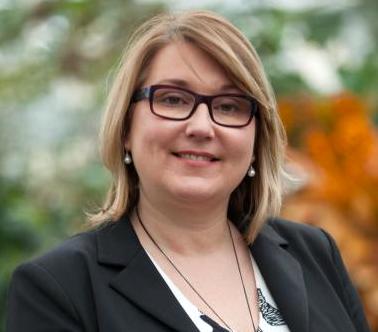 As the director of new venture creation in University of Guelph's Research Innovation Office, Dana McCauley helps agri-food researchers transform their ideas into commercial ventures. She is a food and food service trends expert.

As McCauley recently told The Globe and Mail, the restaurant model in Canada was broken long before the pandemic hit, with outlets struggling with low profit margins and little capacity for resilience in crisis.
"The restaurant business has been teetering on a tipping point for the last decade and the pandemic has been the proverbial straw that broke the camel's back," she said.
McCauley said many local, independent restaurants have been forced to rethink their business models, trying whatever they can to keep themselves afloat.
"Many of these businesses will never go back to their original model but will keep operating as bodega/grocery concepts, offering take-out experiences such as cocktail kits and online classes in perpetuity," she said.
McCauley also expects to see several restaurant chain mergers in the coming months, with "aggressive underdog brands" using the crisis to position themselves more competitively.
"This is already happening, with lesser-developed brands snapping up real estate in prime areas like downtown Toronto to position themselves for post-COVID opportunities," she said.
She also predicts restaurants that have been forced to close will open again under new owners and chefs.
"As soon as the pandemic is under control, there is going to be a glut of fully furnished and well-outfitted restaurant spaces that landlords will want to fill. This renter's market will give young chefs an opportunity to get into the restaurant ownership space, and we may actually see a new golden age of culinary innovation."