Poultry farmers should ensure disinfectants remain active in winter weather
Poultry farmers across the UK are being warned to ensure their disinfectants are active as widespread outbreaks of bird flu put flocks at risk.
The Met Office is predicting below-average temperatures for later in December 2020 and January 2021.
"Many farmers became caught-out by a prolonged spell of bitter, Siberian-style weather a couple of years ago. Whenever disinfectant footbaths become frozen solid, and therefore unusable, flock health is put at risk," said Jim Bigmore, director of Hysolv Ltd.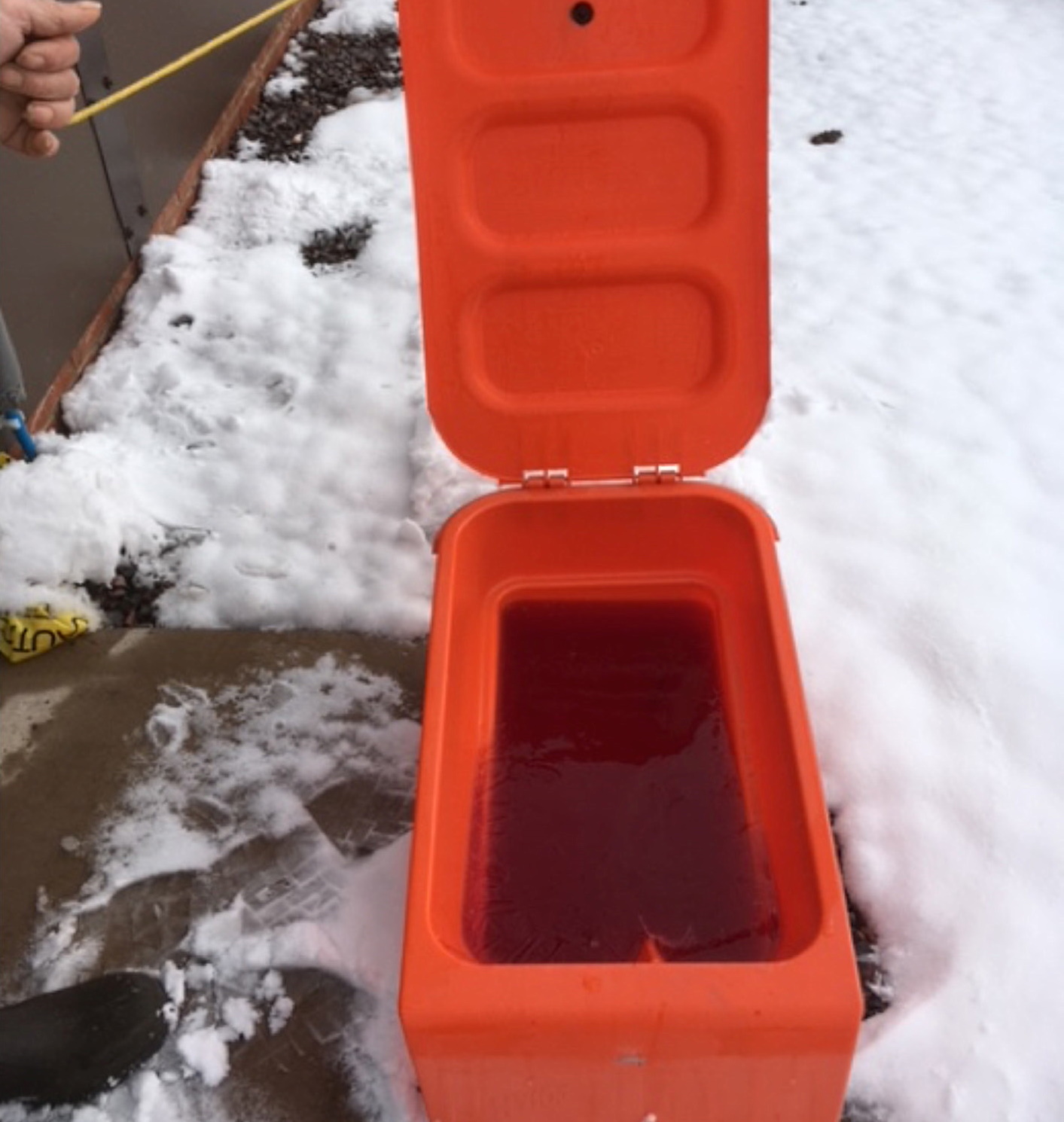 "Foot-dips are often the final line of defence and need to be operational whatever the weather," he stated.
He points out that Defra's disinfectant testing is carried out at 4°C and therefore all disinfectants on the Defra approved list will be able to kill the bird flu virus if used at the correct concentration.
"What happens when the temperature falls below 0°C and the footbaths freeze?" he queried. "Some disinfectants remain effective at lower temperatures but that doesn't help much if the footbath is frozen."
Hysolv recommends the addition of ethanol, isopropanol or propyleneglycol for use with disinfectants at temperatures lower than 0°C and stresses that poultry producers contact their suppliers before use.
Hysolv's own product, Intercid, a glutaraldehyde-based product, can use a range of antifreeze agents to stop the footbath from freezing, thus allowing effective biosecurity during the coldest UK winters.
"This technique has been used successfully in Germany where winter temperatures can plummet to as low as minus 25°C," said Jim Bigmore.