Happy Valentine's Day from US First Lady
US First Lady, Dr. Jill Biden, set out huge hearts in shades of pink, white and red on the North Lawn of the White House to share not only with the President but with the nation and the world.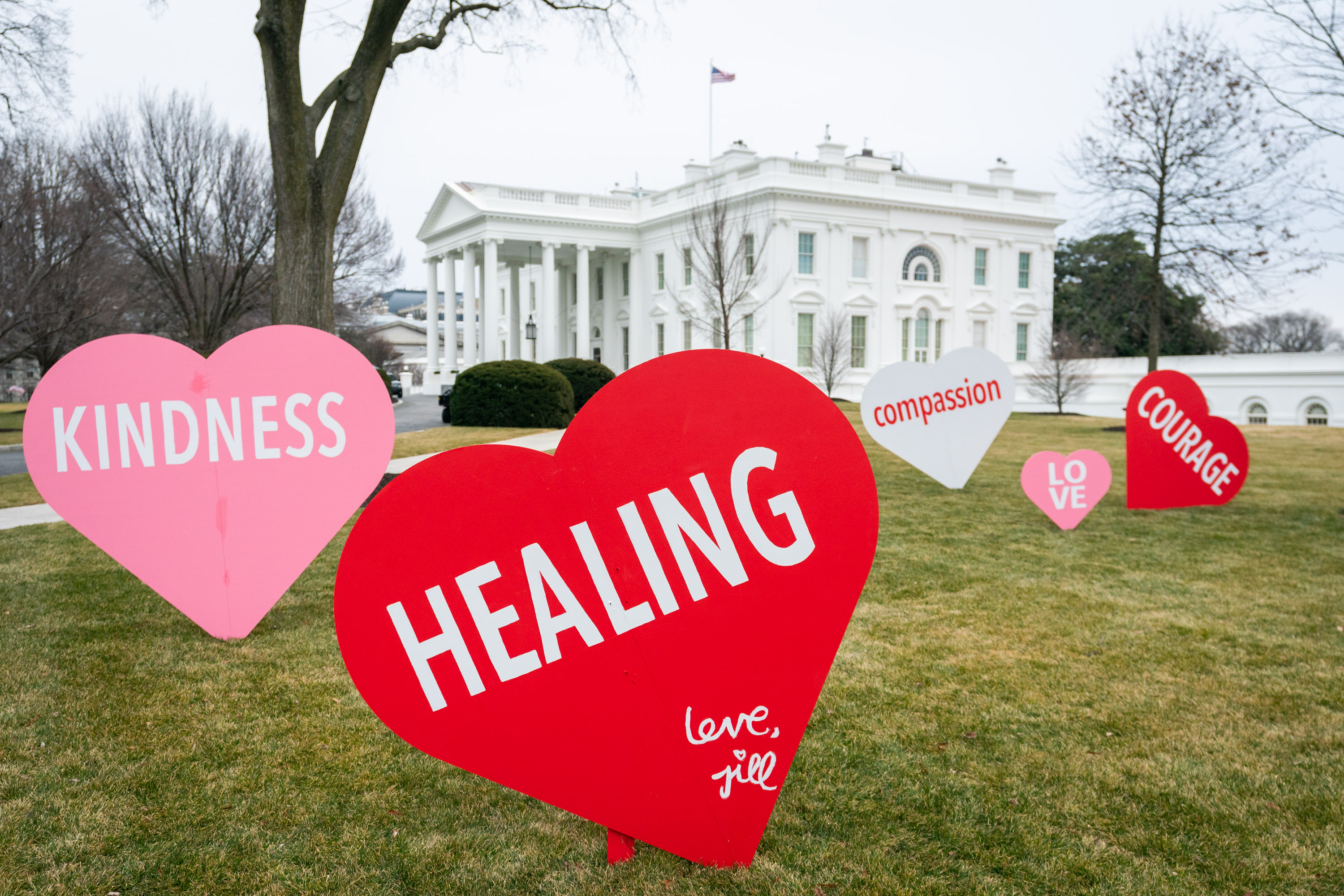 To mark the week of Valentine's Day, Dr. Biden had the hearts created with words like healing, courage, love, compassion, family and kindness. One is signed with "Love, Jill."
During a surprise visit to the White House lawn with President Biden and their two German Shepherds, she told reporters that amid the pandemic she "just wanted some joy," and to offer "a little joy, a little hope."
In a statement, Dr. Biden's office said, "As you may know, the first lady is known for her sense of humor, love of surprises, and celebrating traditions, especially with her family. Valentine's Day has always been one of her favorite holidays."