First Nations group in British Columbia raises "tree range" chickens
Indigenous groups in British Columbia, Canada are raising poultry in the woods to improve food security and provide alternatives to traditional foods like salmon and moose.
Reporting from the CBC explains that raising chickens in the woods surrounding First Nations reserves is being heralded as a way to shore up food security. So far, indigenous communities in Skeena county have raised over 1,500 chickens. In 2021, they hope to increase the number of "tree range" chickens in the local woods and see their technique adopted by other farms in the region.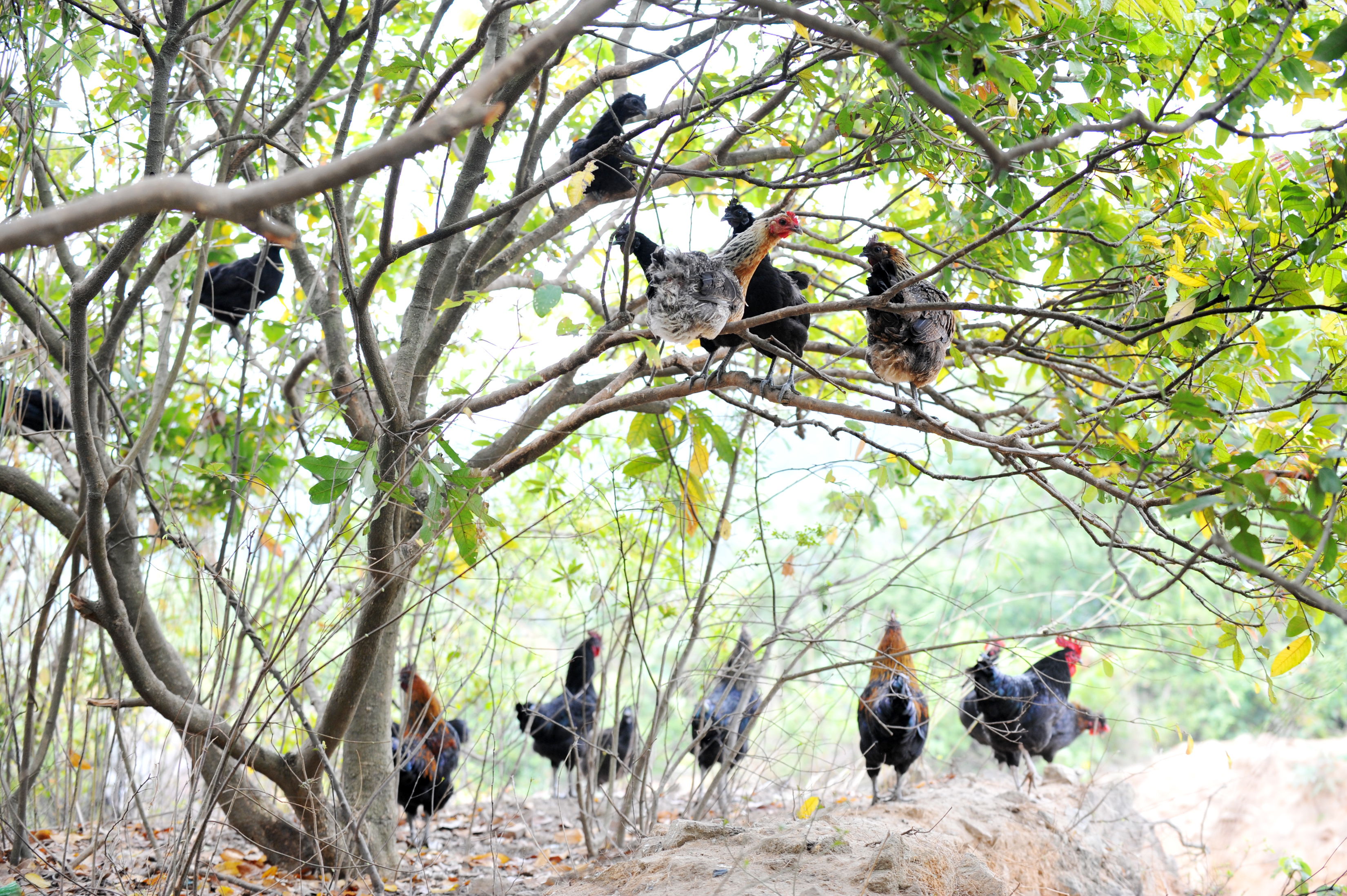 "We really want to show people, our local Indigenous peoples, that we can provide our own food systems," says Nathan Coombs, a Gitxsan farmer who runs Skeena Valley Farm and cared for the first flock of chickens on his land.
Coombs built a small coop for the chickens to use at night but let them roam in the forest during the day. The chickens foraged for insects and grubs and roosted in the trees. Coombs rotated the birds to different areas of his property to avoid overgrazing the land.
"They have an acre and a half to run around and be chickens," said Coombs, who was taught how to farm by his grandfather. "Eat slugs and bugs and forage and eat the plants. It's different, for sure."
Coombs worked alongside the Regenerative Poultry Project and the Skeena Watershed Coalition to pilot the project. Kesia Nagata of the Skeena Watershed Coalition says that the project is helping the community adapt to the decline of indigenous food sources, especially salmon and moose.