How US farmers can pitch in to address climate change
The US Department of Agriculture is expanding and renewing the Conservation Reserve Program as part of its strategy to boost enrollment and address the climate crisis.
Agriculture Secretary Tom Vilsack announced that USDA will open enrollment in the Conservation Reserve Program (CRP) with higher payment rates, new incentives, and a more targeted focus on the program's role in climate change mitigation.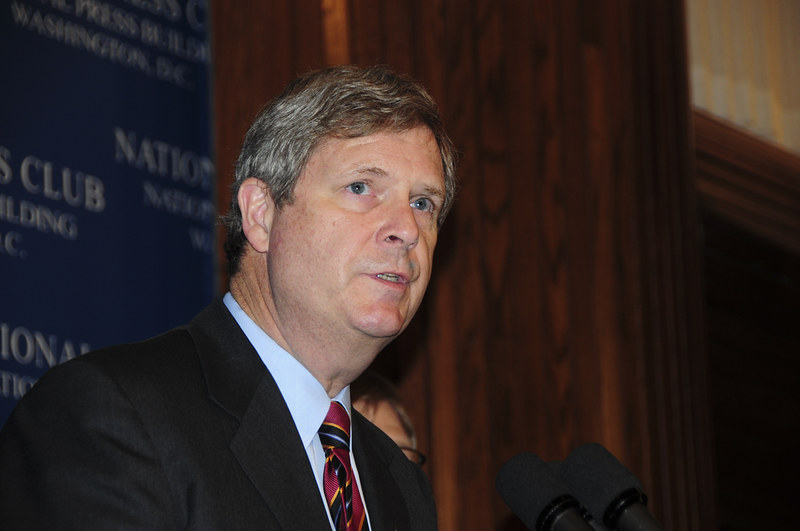 Additionally, USDA is announcing investments in partnerships to increase climate-smart agriculture, including $330 million in 85 Regional Conservation Partnership Program (RCPP) projects and $25 million for On-Farm Conservation Innovation Trials. Secretary Vilsack made the announcement at the White House National Climate Task Force meeting to demonstrate USDA's commitment to putting American agriculture and forestry at the center of climate-smart solutions to address climate change.
The Biden-Harris Administration is working to leverage USDA conservation programs for climate mitigation, including continuing to invest in innovation partnership programs like RCPP and On-Farm Trials as well as strengthening programs like CRP to enhance their impacts.

"Sometimes the best solutions are right in front of you. With CRP, the United States has one of the world's most successful voluntary conservation programs. We need to invest in CRP and let it do what it does best—preserve topsoil, sequester carbon, and reduce the impacts of climate change," said Vilsack. "We also recognize that we can't do it alone. At the White House Climate Leaders Summit this week, we will engage leaders from all around the world to partner with us on addressing climate change. Here at home, we're working in partnership with producers and local organizations through USDA programs to bring new voices and communities to the table to help combat climate change."
Farmers can participate in the following programs and initiatives
Conservation Reserve Program
New Climate-Smart Practice Incentive
Higher Rental Rates and New Incentives
Enhanced Natural Resource Benefits
Expanded Prairie Pothole Soil Health and Watershed Programs
Increasing Technical Assistance Capacity to Establish Robust Mechanisms for Measurement, Monitoring, Reporting and Verification of Soil Carbon
Partnership Programs Contribute to Priorities