Aviagen Asia features "Breeding Sustainability" at CAHE 2021
The Aviagen® Asia Pacific team was pleased to welcome customers and visitors to their stand at the China Animal Husbandry Exhibition (CAHE), which took place May 18-20 at the Nanchang International Exhibition Center. The show marked the second in-person event for the team since the COVID pandemic began.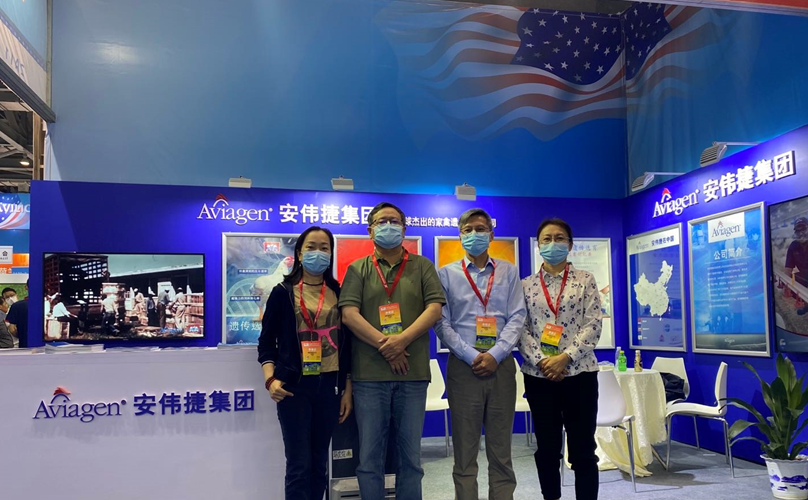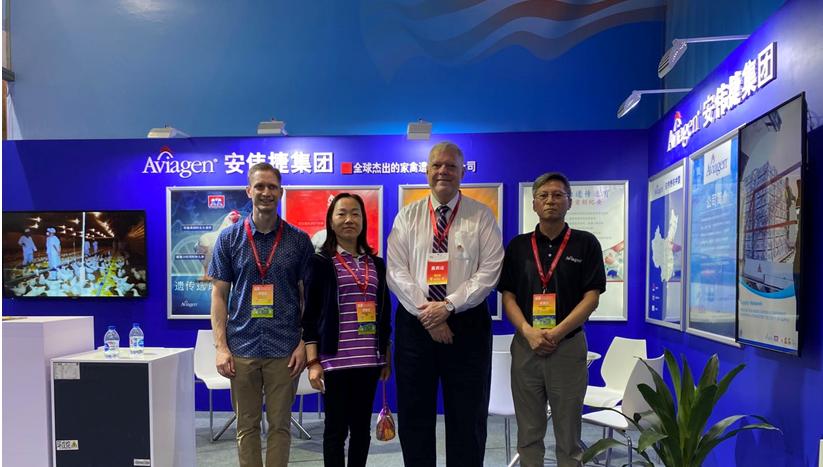 Breeding Sustainability show theme
At CAHE, Aviagen showcased its corporate value of "Breeding Sustainabilty." Aviagen is committed to a balanced breeding approach, creating efficiencies that promote economic sustainability by lower operating costs for producers while at the same time advancing bird health, welfare and productivity. This benefit increases the ability of producers to put food on every table of families in China and around the world. At the same time, continually improving feed efficiency serves to conserve crop land and other natural resources while lowering harmful emissions, helping to preserve the planet for generations to come.
Optimizing customer success
The Aviagen team also engaged with customers on ways to maximize the genetic potential of their Arbor Acres® and Ross® 308 AP flocks. These birds are popular with growers in China due to their robustness and feed efficiency. Customer operations benefit from the healthy grow rate, reproductive performance, high meat yield and strong livability of these birds.
"We are committed to our customers in China, and work side-by-side to achieve the best outcomes for their birds and their businesses," remarked Mr. Han Feng, Vice President of Asian Asia Pacific. "We thoroughly enjoyed meeting with them at CAHE this year, discussing the latest industry developments and strengthening our common bonds, and we look forward to the next opportunity to get together in the near future."