Aviagen awards Jata Emona Farms in Slovenia for Ross 140 Club achievement
All four of Jata Emona's breeder flocks qualify for Ross 140 Club membership based on 2020 results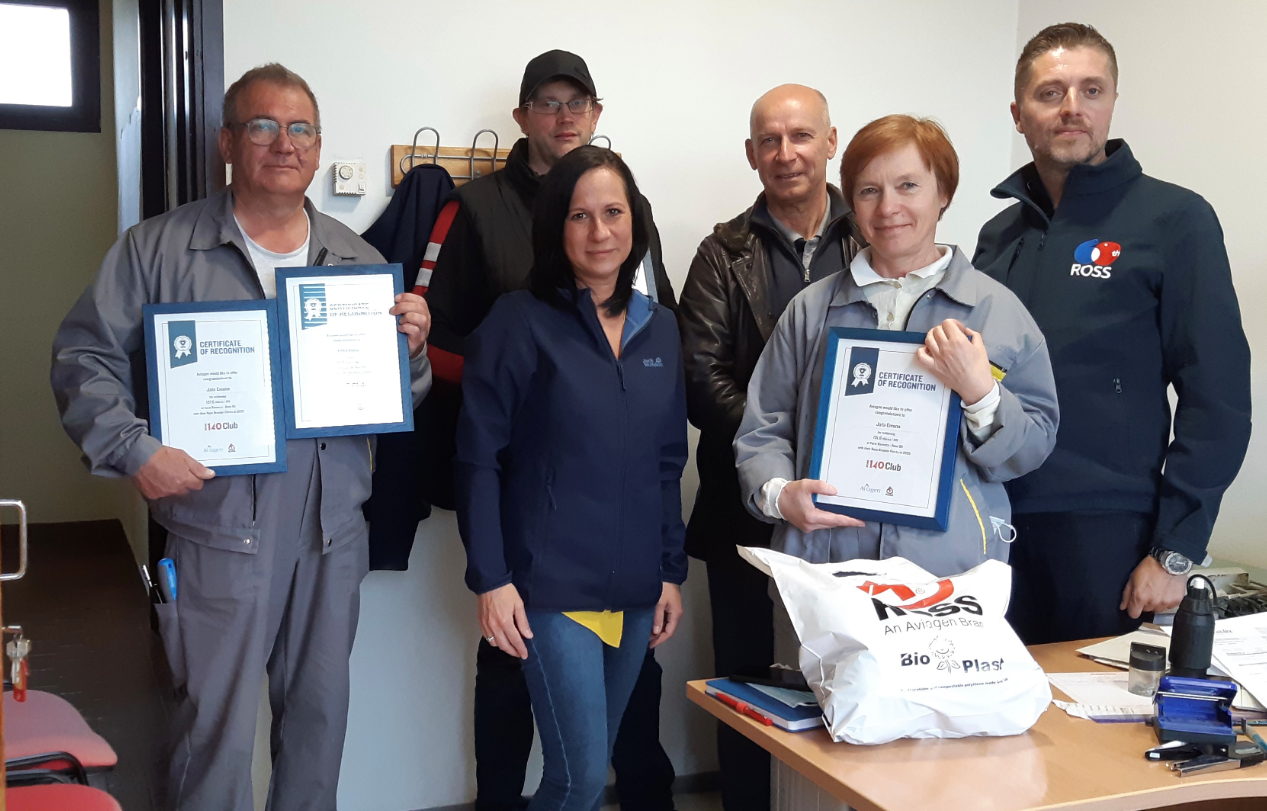 Due to the management skill and dedication of the team at Jata Emona Farms, Slovenia, the performance of their Ross® birds continues on an upward trend. Aviagen® Kft. is proud to welcome all four of Jata Emona's breeder flocks into the Ross 140 Club based on their impressive 2020 results of 142.5, 151.8, 157.6 and 159.6 chicks/hen housed.
During a ceremony on May 19, Aviagen Kft. Sales Manager Krisztina Németh and Regional Technical Manager CEE Dejan Bosanac congratulated the team, presenting them with certificates and crystal chicken trophies.
Jata Emona Director of Poultry Production Blaž Udovič was there to accept the award and celebrate with Aviagen and his team. "We are extremely pleased and proud that all of our breeder flocks from last year were able to join the Ross 140 Club. We gratefully acknowledge that this accomplishment is possible because of excellent genetics combined with careful hatchery and farm management," he said.
Dejan added, "We are thrilled with these results, and congratulate the Jata Emona production teams on an exceptional achievement. They are an inspiration to producers throughout our region."