How many animals already vaccinated?
This question often rises while injecting animals, in order to know the remaining number to treat. A visual or mental count is possible when large animals are well separated, in small groups. But for poultry, a counter directly attached to the syringe is a better solution.
AbacusTM shot counter
Supplied as an accessory, the Abacus™ shot counter fits the Socorex® syringes ultra 1810 up to 0.1, 0.2, 0.3 and 0.5 mL. It is easily installed and removed without tool. A special priming and rinsing position avoids shot counts during these operations.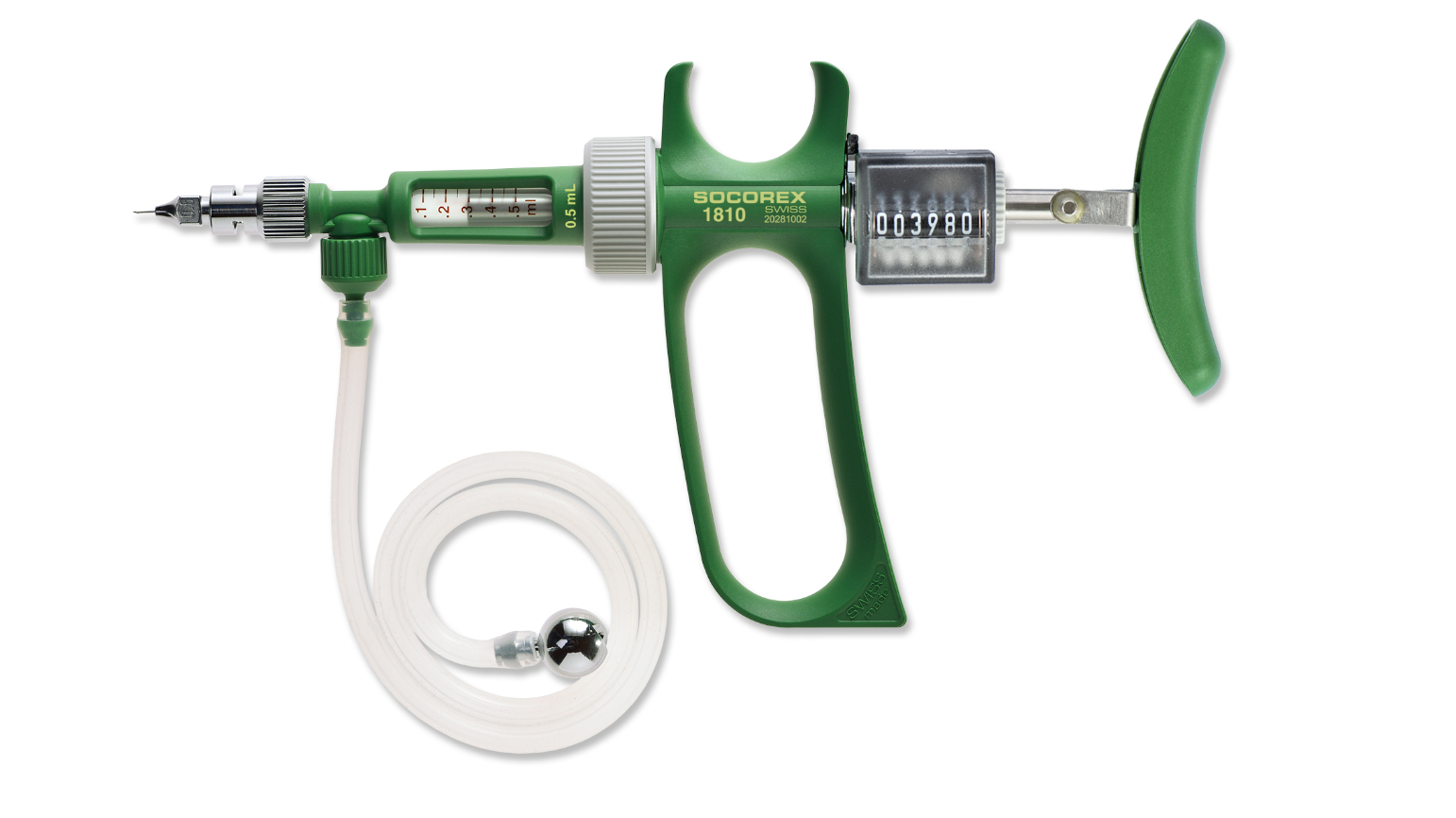 Socorex® ultra 1810 syringe
The Socorex® ultra 1810 syringe line opens new doors in serial animal injections. Four instruments deliver highly precise doses from 0.02 cc to 0.5 cc. They enable applications among various animal species such as fish, chicks, pigeons, rabbits, poultry, geese and piglets.
Extremely robust, yet light in weight, the syringe ultra 1810 is built to last. It is made of 9 parts, easy to disassemble and reassemble for quick and efficient cleaning and maintenance. Compact cartridges secure both inlet and outlet valve components. Sterilization fully assembled in boiling water or in autoclave at 121°C / 250°F.
The Abacus™ shot counter together with the Socorex® ultra 1810 syringe are good combination for precise dose counting. Make best use of both and select the appropriate syringe size matching your requirements.
Find more information on the Socorex website.