Insect meal could be included in pig and poultry feed after ENVI Committee vote
The International Platform of Insects for Food and Feed (IPIFF) - the umbrella association of the European insect sector - has welcomed the ENVI Committee's backing a regulatory proposal from the European Commission on the use of insect processed animal proteins (PAPs) for monogastric animals (ie poultry and swine).
In line with the applicable EU rules, this positive vote follows the 'green light' given by the EU Member States on April 13th this year. "[this] vote reflects the political support of the European Parliament on the authorisation of insect PAPs in poultry and pig feed, bringing us one step closer to the final authorisation phase", stated IPIFF's President, Adriana Casillas.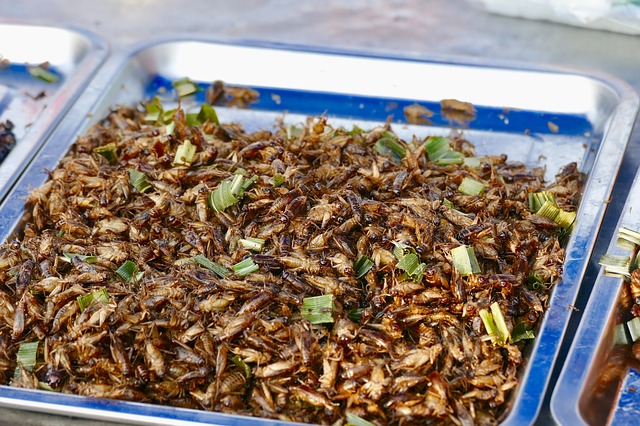 "The upcoming authorisation represents a relevant milestone for our sector, as it will unlock two of the key markets targeted by insects as feed producers. It will therefore be instrumental in upscaling the European insect sector", explained the IPIFF Chair.

According to IPIFF, the authorisation of insect PAPs in poultry and pig feed would contribute to improving the European livestock sector sustainability and competitiveness and reducing EU's protein deficit. "More widely, it would improve the resilience of agri-food supply, in line with the objective of the EU Farm to Fork strategy and of the new Circular Economy Action Plan", emphasised the IPIFF 1st Vice President, Aman Paul. "In the past years, insect producers have worked closely with academia and feed manufacturers to develop products that are aligned with the nutritional needs of poultry and swine animals. We look forward to offering local solutions to pig and poultry farmers involved in both conventional and organic production", complemented Christophe Trespeuch, the Chair of the IPIFF Working Group on Feed Hygiene and Animal Nutrition.

The final procedural steps should be completed during the following weeks, including the formal adoption of the authorisation by the College of Commissioners (European Commission) by the end of the summer. "After years of continuous dialogue with the European Commission, Member States' experts and MEPs, we now look forward to these final steps before the authorisation becomes effective. Hopefully, that will happen in the course of the autumn", concluded the IPIFF Secretary-General, Christophe Derrien.