Zoetis commit $35million to support communities through The Zoetis Foundation
To further support communities and the people who care for animals, Zoetis is proud to commit $35 million over five years through the newly established Zoetis Foundation.
The Foundation will focus its grantmaking on strategic priority areas to enable thriving professions and livelihoods for veterinarians and farmers. Initially, the Foundation will focus on scholarships and diversity initiatives to help drive a more inclusive veterinary community in the U.S. In 2022, the Foundation's work will expand to support veterinary debt relief, additional diversity and inclusion programming and mental wellness for farmers and veterinarians in the U.S., as well as support farmer and veterinary livelihoods in Africa, Australia, Brazil, China and Europe.
In 2020, our community investments included: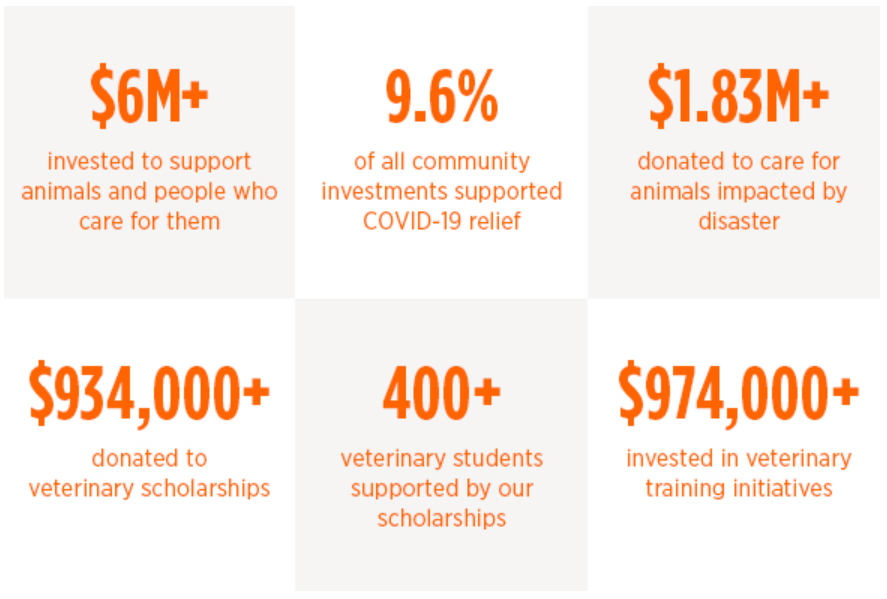 The Zoetis Foundation will look for ways to advance opportunities for veterinarians and farmers around the world. At this time we are not accepting solicitations for funding.