Chinese appetite for chicken paws proves a boon for US poultry industry
Chicken paws, also called phoenix talons, are proving to be as popular with Chinese consumers as chicken wings are in the US.
They're chewy, grisly, and - at best - rather tasteless by Western standards, and they go by a name that's not particularly appealing, either. But, according to the USA Poultry & Egg Export Council (USAPEEC), chicken paws, that clawed part of the bird's anatomy which is so ignored or maligned as a food item here in the US, is a gastronomic smash in China.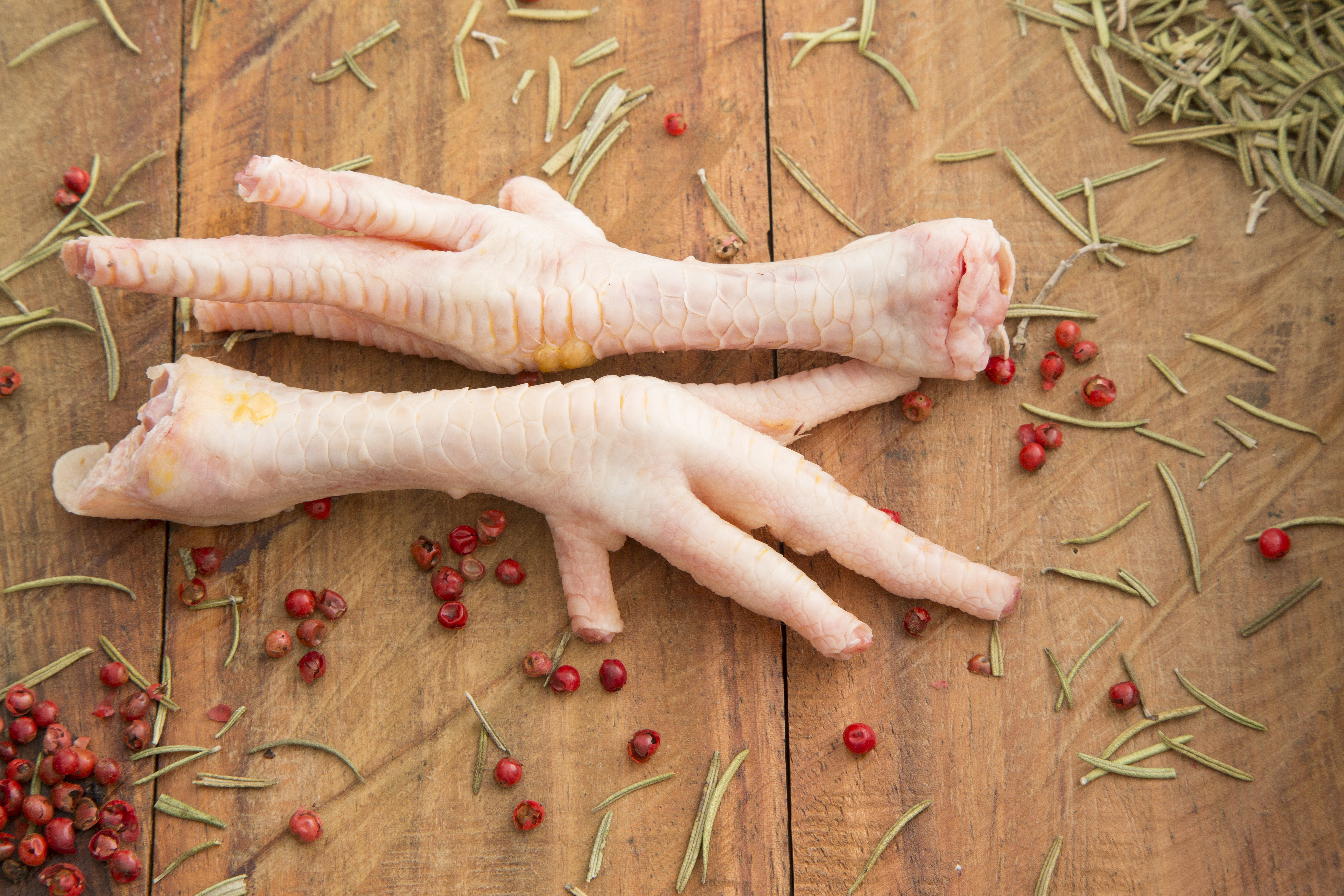 It's an oddity similar to chicken preferences in the US where wings are so popular that they are valued more highly than the rest of the bird.
The Chinese desire for chicken paws has proven to be a bonanza for US chicken producers who have been shipping huge volumes of paws there since that market reopened to US poultry exports in November of 2019.
While they are available only in some niche markets in the US, they are eaten everywhere in China where they are euphemistically known as "phoenix talons" and can be found in formal banquet halls, popular restaurants such as Cantonese dim-sum establishments, and street market stands. They are in such demand that they are often more expensive than actual chicken meat.
For US chicken producers, the Chinese demand for paws has brought a true financial windfall. Without it, US companies would have no alternative but to sell paws to renderers for just pennies on a pound. Instead, in China, they command an average price of nearly $1.10 per pound and that difference goes straight to the bottom line.
More than 201,000 metric tonnes of paws were exported to China last year, generating revenue of $460 million. If all those paws had gone to rendering, they would have generated less than one-tenth of that.
The popularity of paws has yielded another benefit for US producers, as it has spurred demand for other parts of the chicken, primarily leg meat.
Paw exports to China started out slowly in 2020 due to the impact of the COVID-19 pandemic including shipping and port issues in China. But they increased rapidly that spring, and the demand for US paws has continued in 2021, with the US becoming the dominant supplier with a 44.8% market share so far this year. US paws are particularly desirable in China because of the size of US chickens.

The volume of paw exports to China has exceeded what was anticipated and is more than triple from what it was in 2014, the last year China allowed US chicken imports before imposing a ban that was removed in 2019. The value of paw exports now is about six times what it was in 2014.
For the first five months of this year, paw exports totaled just over 105,000 metric tonnes with a total value of nearly $254 million. In the first five months of 2014, exports totaled about 31,000 metric tonnes with a value of $39 million.
If current trends continue, the US will set another record in 2021 for the value of paw exports to China.
"The main reason our industry wanted to regain access to China after five years was to be able to export paws," said USAPEEC President Jim Sumner. "But we didn't expect such tremendous demand for our product. It's been far beyond our expectations."