US Senate passes the INVEST in America act
In a 69-30 vote, the US Senate passed the INVEST in America Act, which would allocate $1.2 trillion towards updating national infrastructure. The bill will now go to the House for consideration.
The INVEST in America package would benefit family farmers and rural communities by improving roads and bridges, expanding broadband access, protecting watersheds, and building resilience to climate change.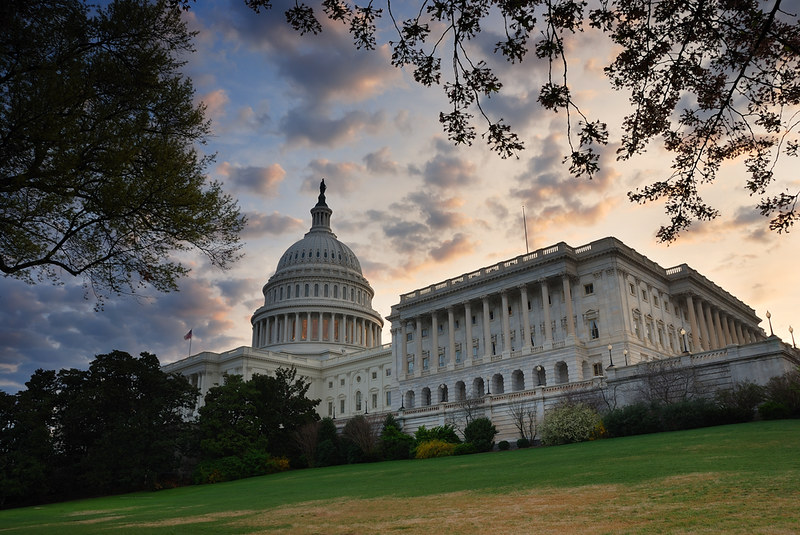 Because rural areas are home to a disproportionate share of our country's outdated infrastructure, National Farmers Union (NFU) has been pushing legislators to invest in modernization for many years. In response to the bill's passage, the organization's president, Rob Larew, issued the following statement:
"Family farmers depend on our roads and bridges to deliver their goods to market, our watersheds to grow their crops, and high-speed broadband to reach customers and access information about markets and the weather. But much of our infrastructure is crumbling – particularly in rural communities. Our dilapidated roads, weak internet connections, inadequate cybersecurity, poor drinking water, and outdated inland waterway system's ports and dams are undermining residents' physical safety and financial well-being, risks that will only grow with climate-related pressures.

"National Farmers Union is relieved that our legislators are finally paying attention to this crisis. The INVEST in America Act will help modernize our antiquated infrastructure, bolstering rural economies and preparing them for the challenges ahead. More specifically, we are pleased with the inclusion of provisions that would address the affordability of broadband, expand disaster relief and emergency assistance for extreme weather events, improve the resilience of watersheds, and update hours-of-service exemptions for agricultural and livestock haulers.
"We can't waste any more time–the House must take up this legislation as soon as possible to build stronger, safer, and more sustainable infrastructure."
Response from the USDA
Agriculture Secretary Tom Vilsack released the following statement following Senate passage of the Bipartisan Infrastructure Investment and Jobs Act.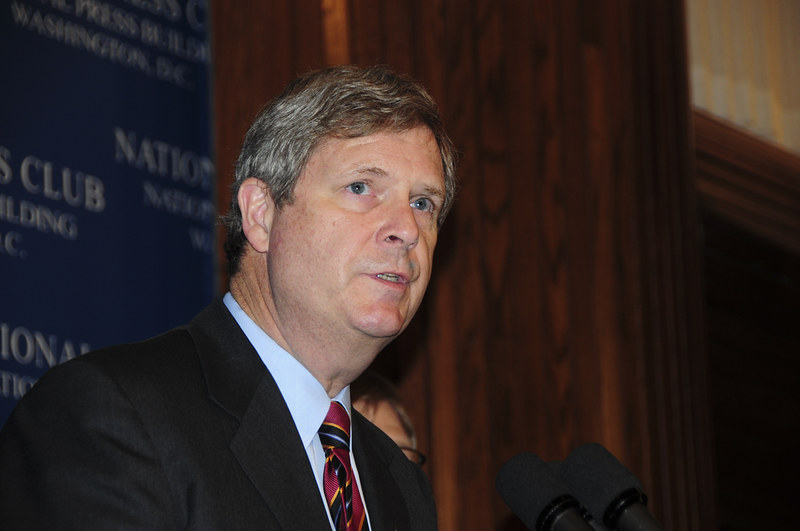 "Last month, President Biden stood with a bipartisan group of Members of Congress at the White House to announce the framework of an infrastructure deal that will benefit all Americans. That legislation takes an important step towards becoming law and creating good-paying jobs and growing our economy for decades to come.
"Rural America stands to benefit from this historic long-term investment in our infrastructure and economic competitiveness. From tackling some of the greatest challenges we face today, to making long-term investments in the rural areas that are the heart of our nation, the Bipartisan Infrastructure Investment and Jobs Act will ensure we build back better, stronger, and more resilient and equitable than ever before.
"For rural communities that lack adequate access to high-speed internet, the Bipartisan Infrastructure Investment and Jobs Act delivers broadband to rural homes, communities and businesses across the country – increasing access to jobs, education, health care, banking, and markets for farmers and rural small businesses. It also upgrades our power infrastructure, improves drinking water, and connects rural communities through upgraded roads and bridges.

"The Bipartisan Infrastructure Investment and Jobs Act invests in building resilience to climate change, while creating good-paying jobs to safeguard our communities at risk. The bill helps farmers grappling with intensifying drought and makes the West's water infrastructure more resilient. Importantly, the bill will increase the scale of wildfire mitigation, funds reforestation projects, and improves post-fire restoration activities so we can better support communities recovering from fire, better manage our forests, and do more to protect our natural resources and outdoor recreation opportunities. With investments in environmental remediation, the Bipartisan Infrastructure Investment and Jobs Act also advances economic opportunity for hard-hit rural communities affected by legacy pollution such as brownfields and abandoned mines.
"When we work together as Americans, we can lay the foundation for decades of prosperity, especially in rural communities. When rural America reaches its full potential, all of America is better positioned to compete in a global economy. The Bipartisan Infrastructure Investment and Jobs Act is evidence that this is achievable and I look forward to working alongside President Biden and Congress to see to it that all of the benefits of this bill touch every corner of our Country."