DSM talks about antimicrobial resistance and what farmers can do to reduce it
Reducing antibiotics is making everyone think and think differently about how to continue to produce animals in a sustainable way while managing productivity and welfare.

Following is an interview with Dr. Maria Walsh, Director of Global Marketing for Swine at DSM. She talks more about antimicrobial resistance, what farmers can do to prevent it and a few on-farm solutions that DSM offers.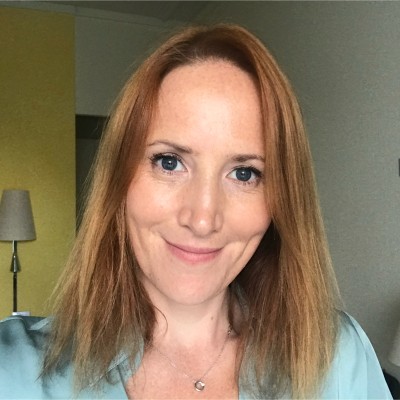 Describe antimicrobial resistance and how it occurs in livestock.
Antimicrobial resistance is one of the world's most rapidly emerging health threats. Data suggests that it will be the number one cause of death by 2050, which is quite alarming. So, it's significant and the world is paying attention. It's been driven by several different things, and animal agriculture plays a role along with human medicine. It will require a number of industries to be involved in the overall management of antimicrobial resistance and trying to reduce it.
There is a link between animal agriculture and human medicine – 50% to 70% of the antibiotics that are medically important to humans are also used in animal agriculture, causing an overlap between the use of humans and animals.
Animal agriculture has come a long way over the decades in terms of increasing the productivity of animals through innovation, management practices and genetic improvements. Antibiotics have played a role in this productivity increase. Antibiotics have been used:
Therapeutic use - core to how veterinarians manage the health and welfare of sick animals
Prophylactic use - preemptive treatment of illness; often used when animals will be stressed
Subtherapeutic – very low-level use of antibiotics, typically given through feed or water which improve daily weight gain and feed efficiency by improving gut health and suppressing disease
Reducing subtherapeutic use, and in some countries prophylactic use, has been the focus of many legislative changes that have occurred in different regions of the world.
At DSM, we support the responsible use of therapeutic antibiotics because there is a need for them in animal agriculture. We also support reducing or removing subtherapeutic and prophylactic use of antibiotics.
When you use antibiotics for growth promotion, it's quite a low dose of antibiotic, and it's very effective which is why it's been used for many years. It supports many different aspects of health within the animal; it reduces inflammation, balances gut health, etc. The problem is that it will kill some bacteria, but it doesn't kill all the bacteria. Some of the bacteria develop resistant genes through selection, or essentially survival of the fittest bacteria. These resistant populations will grow and proliferate, sharing the resistant genes across a population.
Thus, DSM is helping to support the industry through its "We Make It Possible" strategic initiative in making this transformational change so we're no longer relying on antibiotics to support the performance and welfare of animals.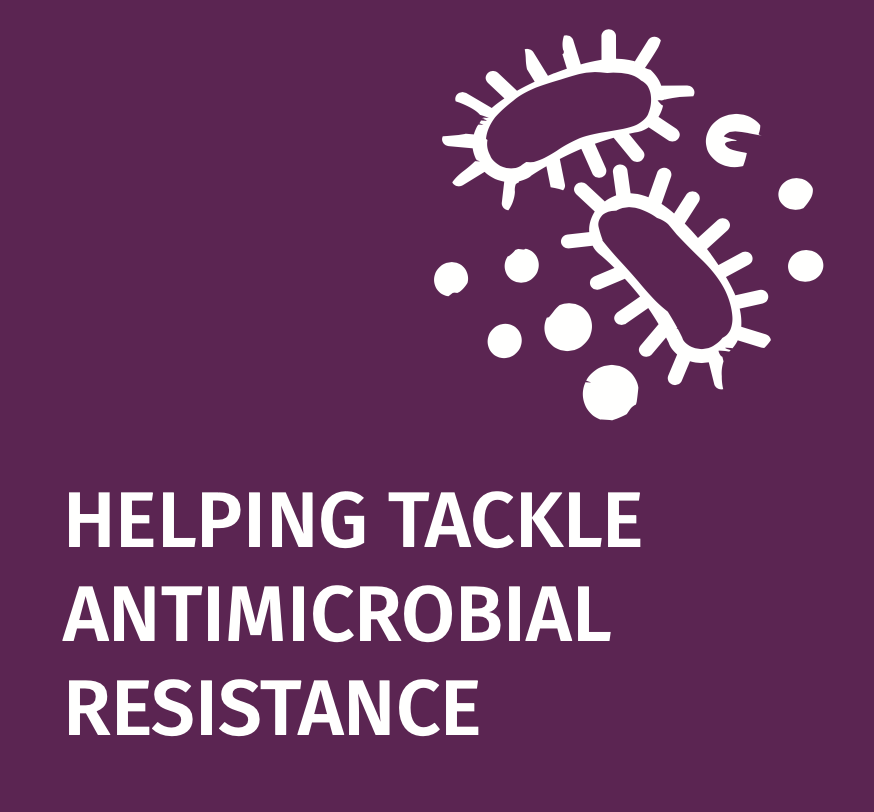 Is antimicrobial resistance on the rise and what's being done globally to stop it?
Yes, it's still a growing issue, but a lot of change is occurring in the animal industry through government legislation and consumer demand. If consumers don't want to eat meat with antibiotics like the "no antibiotic ever" movement in North America, the public will make it known, which feeds back up through the value chain. This creates demand for retailers for a specific product, and producers will develop their programs to support the consumer-driven demand.
Transformation is happening globally, but it's at different stages in different parts of the world. For example, Europe has been focusing on this issue for many, many years. In the 1980s – 1990s, they initiated their antibiotic growth promoters (AGP) ban, then moved to monitoring use of antibiotics and implementing caps on total use of antibiotics at the farm level. They have also been looking at medically important antibiotics and trying to de-incentive producer use through price. New legislation will be starting in Europe in 2022 that will eliminate the use of therapeutic levels of zinc oxide due to the link to antimicrobial resistance and zinc oxide's environmental impact.
Just last summer, China implemented their ban on antimicrobial growth promoters. So, they are at a different stage than some other countries, but the Chinese industry has been very responsive. China is focused on alternative approaches to support good health in particular, along with performance.
Most countries in the world have already made some changes or are in the process of making changes. Of note, North America and Latin America have made some changes in pig and poultry production the last few years.
Since there's no silver bullet to replacing antibiotics, what solutions are DSM offering to help producers balance production efficiency?
The reduced use of antibiotics and tools like zinc oxide create a lot of challenges for our industry because they have been efficacious and cost-effective, not to mention at a producer and veterinarian's disposal to help support the health, welfare and performance of their animals. Now the industry is making a significant step-change to adapt. There is no one single solution that is going to replace the power of the antibiotics.
From DSM's perspective, this creates a huge need for new and exciting innovation that can tackle these challenges. We've launched our "We Make it Possible" initiative, which is our commitment to sustainable animal production. The work we do to help tackle antimicrobial resistance is one of six key drivers that underpin this global initiative which is helping tackle other global challenges like climate change.
We have a very strong foundation with our vitamin nutrition. In animal health, the best defense is an animal's own immune system. Our key vitamins, like vitamin E, vitamin C and on our Hy-D product, which is a metabolite of vitamin D3, are part of our package to support the immune system, reduce oxidative stress and enable the animal to defend itself better from challenges. Our other key strategy is managing the health of the intestines, which can be such a problematic area for both pigs and chickens, but particularly at a young age.
There's a lot of change happening in the gut of the animal particularly at a young age. One of our keystone products for swine, specifically for post-wean pigs, is VevoVitall, which is an ultra-pure source of benzoic acid. It's an organic acid that's added to the feed at around five kilos per metric ton. It acts as an acidifier, reducing the intestinal pH and supporting a more beneficial microbiome population along with supporting digestion. It also acts as a feed preservative, so if there's any bacteria or viruses in the feed ingredients, it's protected. This has been an important topic in North America, parts of Asia and China with the ever-present threat of African swine fever.
VevoVitall is well recognized, particularly in Europe, where it has been used in post-weaning pig nutrition for many years. During the past year, we've seen significant growth with this product in China. It works to improve body weight by 10% in post-wean pigs and has been very effective at helping producers to navigate the stressful post-weaning period.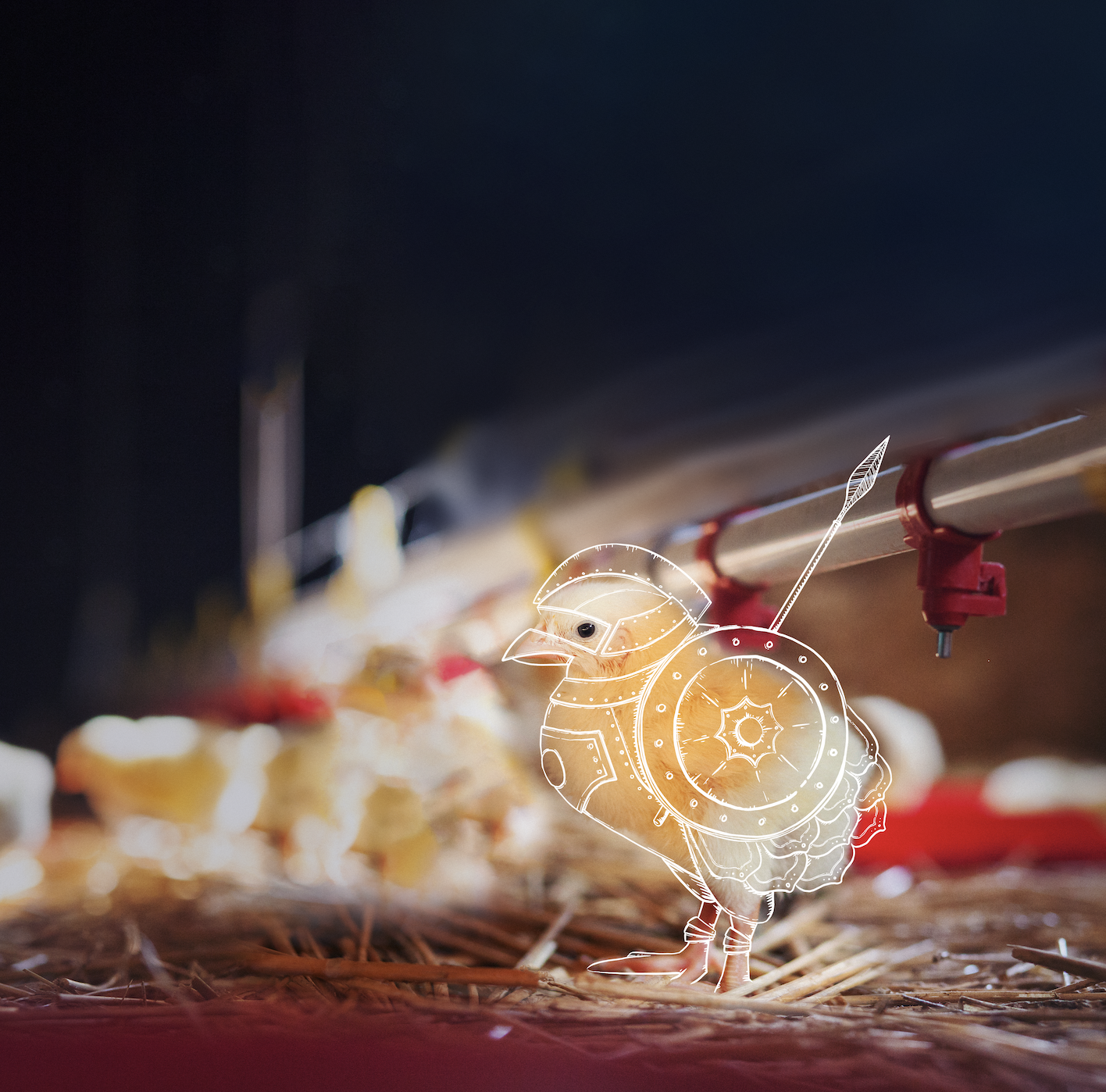 Another important innovation that was developed with DSM's alliance partner Novozymes is Balancius, a broiler feed additive that is part of our gut health enzyme series. This enzyme technology targets bacterial debris that are essentially clogging up the intestines. It cleans out the intestines and improves the absorption of nutrients, resulting in a significant improvement in feed efficiency in broilers.
What can farmers do day-to-day to help reduce antimicrobial resistance?
The animal industry has experienced significant health challenges in the last decade or so. Avian influenza in poultry flocks and African swine fever along with PEDV in pig populations are just a few examples. Whenever disease outbreaks occur, the industry is impacted and makes changes to adjust and adapt.
One of the key changes we've seen and continue to see is the level of biosecurity. It's been ramped up to a whole new level on pig and poultry farms to keep disease out. The best strategy is to make every effort to keep disease out, then you don't have to deal with it. Biosecurity has many different aspects – people, trucks, feed, wildlife – the list goes on and on. It's broad ranging, but it's something that producers can do and are doing in terms of keeping disease off the farm.
Nutrition is another important tool within the toolbox. The cornerstone of good animal health is good nutrition. It's key to get the basics right and by paying close attention to macro and micro nutrition. That's another key thing that farmers can do.
The environmental impact of animal production is another area that producers can directly impact. It has a strong value proposition - reducing aerial ammonia is an environmental issue, but it's also an animal health and a human health issue. A barn full of pigs that are inhaling a high level of ammonia is going to exacerbate respiratory issues and challenges to the respiratory tract. This is another area we at DSM are working to solve, to help farmers raise healthier animals, while at the same time reducing the environmental footprint of their operations with innovative feed additives and novel technologies.
How will research and innovation continue to play a role in antimicrobial resistance?
Research is at the heart of what DSM as a business is. We're very purpose-driven, and innovative and sustainability is in our DNA. Our aim is to bring new innovations to the market that will change the industry. We want to provide tools that are effective and deliver value to our customers along the value chain and take them to that next level. Health is a big part of that; we are focused and plan to deliver new technologies that address the needs of the nutritional health space.