3rd China Egg Quality and Hen Welfare Summit
FAI, in Partnership with IQC, is delighted to invite you to join the 3rd China Egg Quality and Hen Welfare Summit on October 27th, online or in-person.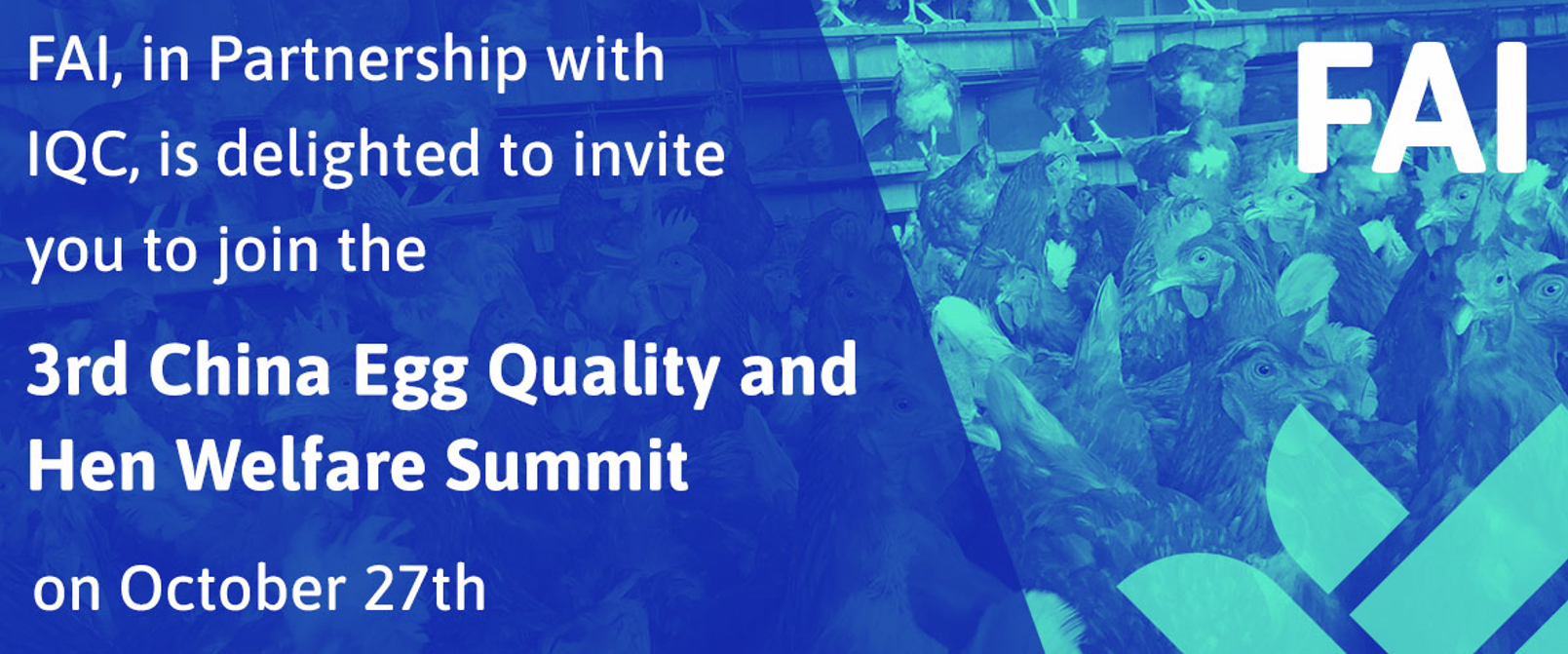 The summit is the premier meeting point for anyone interested in the ongoing development of cage-free egg production in China. This year's online and in-person event will have two key themes:
Recent achievements from the Chinese industry, complimented by international market insights and trends
Practical experience, best practice and strategies to achieve better quality and higher welfare production.
We would love if representatives from your company – based in China or at the global level – would like to be part of this select group of influential actors working toward a better food system.
You and your team members can also participate in the online event by clicking here. No registration and fees are required for virtual participation.
Participate, Learn and Engage. Be part of the Change!
Please find below the agenda of the day:
Greetings and award ceremony
Domestic industry information and international perspective
Development trends of Chinese egg industry
The latest research progress in egg quality evaluations
Cage-free egg market growth in the U.S., Europe, and South America
Taking a step further: egg processing
Main challenges for animal welfare certification
Panel discussion: Bringing the international animal welfare standards to China
Production practice of quality and welfare
International case study of small and medium-sized enterprise production transition
The global survey of certification program for animal welfare
Design of enriched cages in Europe and how they meet EU welfare international trade standards
Best practice for cage-free egg production
Salmonella control in EU laying hens
Discovering cage free egg market opportunity in China
Panel discussion: Empowering small and medium-sized producers