Pandemic surges in meat consumption are normalizing, but meat & poultry volumes up 12% since '19
Retail sales of the meat, fish and poultry are now beginning to settle back to a more 'normal' pattern, but overall volumes are up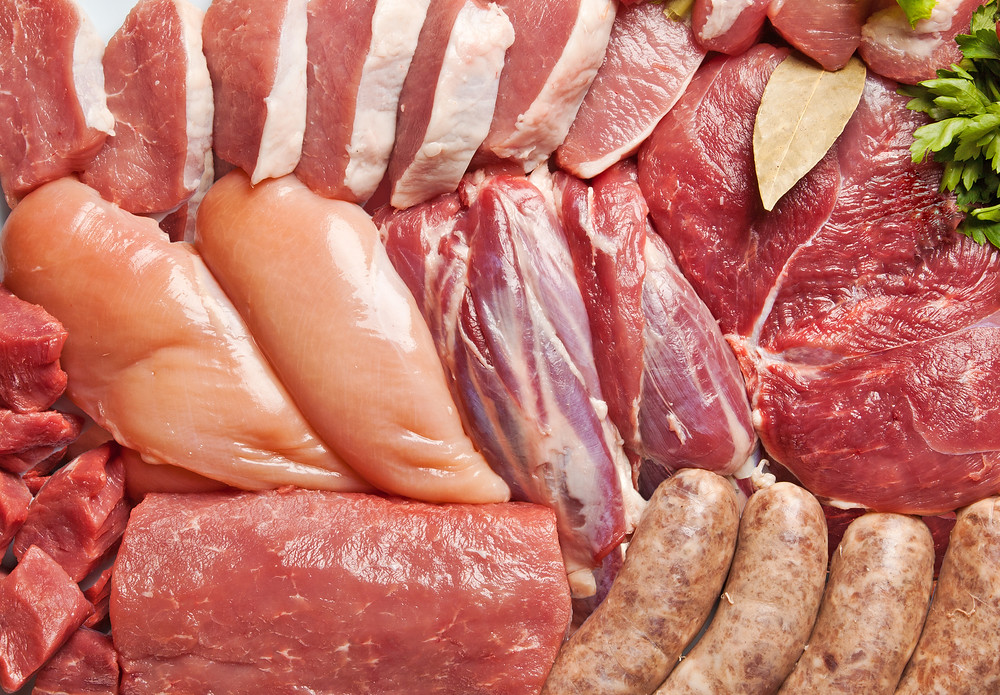 The role of primary

Primary protein makes up the lion's share of the MFP category, accounting for 43.2% of the market according to Kantar (Kantar 52 w/e 8 Aug 21). This share has increased slightly from last year by 0.2ppts. Growth of primary MFP has been ahead of processed but has lagged behind total fresh and chilled grocery.
A year on from Covid consumption of primary MFP remains higher than pre-Covid norms although has dropped back from the peak seen last year. For primary, this represents a growth in MFP occasions of 7% versus 2019 (Kantar Usage 12 w/e 11 July 2021). This is primarily a result of more meals still being taken in the home as more working from home compared to pre-pandemic.
Proteins and cuts: Winners and losers
All proteins have seen a decline from the peak of last year. However, looking at the picture versus 2 years ago shows some differences between proteins. Primary pork, chicken and fish have kept the most momentum from 2019 with volume growth of 5.4%, 3.7% and 8.6% respectively. (Kantar 12 w/e 8 Aug 21 vs 2 years ago). Pork ribs (24.2%) and belly (13.2%) have also seen strong growth as well as chicken breasts (10.8%) and legs and wings (10.8%).
Both primary lamb and beef have seen softening in demand compared to two years ago, with primary beef volumes slightly down by (-0.7%) and primary lamb by -0.3%. There are differences by cut here –cuts that surged during the pandemic such as mince have dipped (-4.4%) vs Aug 2019), chops (-7.6%) and stewing (-6%), but are countered by key positive movements towards steaks (4.5%) and roasting joints (7.2%), favouring the more expensive hindquarter cuts. This continues the trend towards an increasing demand for quality meat amongst some consumers.
Positively, over the longer term, and despite growing availability of alternatives, the primary MFP category has seen 12.6% volume growth since 2017 and 12% volume growth since 2019. The number of people saying they are cutting back on red meat has now reduced by 1.2 million people since January 2020 (Kantar to 24 Jan 21).
Opportunities for red meat:
Resurgence of health
Consumers of primary MFP (particularly beef and pork) are increasingly consuming for the health benefits it offers, particularly in providing more variety and a less processed meal. Find out more about that here.
There is a need to highlight specific nutrients that primary MFP offers such as B12, iron and protein so reinforce these credentials
Inspire with healthier versions of tasty dishes
Scratch cooking
Total scratch cooking at main meals is still up by 11% versus before the pandemic and primary fits into this cooking method perfectly
Indian food and Shepherd's/Cottage pie are key dishes enjoying growth
There are early signs of some cooking fatigue emerging so there may be opportunities in simple recipes to aid quicker and easier meals as well as assisted options such as recipe kits
With economic challenges looming for many consumers, hearty, family-friendly recipes that can be easily bulked out with carbs are likely to do well particularly for primary beef. Italian food, Mexican and stews are all favourites set to return as the weather becomes cooler.