US farmers welcome progress on sweeping infrastructure bill
The USDA and National Farmers Union (NFU) voice their support for President Joe Biden's Build Back Better framework as it progresses through Congress.
The Build Back Better framework for the budget reconciliation bill was released, including landmark investments to help family farmers and ranchers, rural communities, and the entire economy. The NFU supports this framework and urges Congress to finalize and pass the legislation. USDA Secretary Tom Vilsack also voiced his support for the infrastructure bill.

NFU President Rob Larew issued the following statement:
"The agreement is a tremendous step toward addressing many of the challenges we face as a nation.
"Family farmers and ranchers are an essential part of the climate solution. We are pleased the framework invests in programs to help accelerate implementation of climate-smart practices on farms and ranches and demonstrates support for biofuels. These efforts will also help to make farms more resilient in the face of extreme weather events and other natural disasters exacerbated by climate change.
"The framework includes a multitude of investments to help rural America, including establishing the Rural Partnership Program (RPP), improving quality and affordability of health care, and ensuring more children have access to healthy meals year-round.
"We appreciate that the tax provisions in the framework are focused on making sure the highest income Americans pay their fair share, and changes to the tax code do not include elimination of the 'stepped-up basis' at death.

"Once more, this framework is an important and critical opportunity to improve the lives of millions and, along with the Bipartisan Infrastructure Investment and Jobs Act, should be passed into law."
USDA Secretary Tom Vilsack commented:
"To create millions of good-paying jobs, grow our economy, build American competitiveness, and secure our children's future, we must invest in the human infrastructure of our nation: America's working families. President Biden's Build Back Better framework makes a remarkable and transformational investment in America's working families by lowering costs and strengthening the middle-class.
"The Build Back Better framework is the largest effort in American history to combat the climate crisis, while spurring economic opportunity with innovation and good jobs here at home, better positioning us to compete globally. Agriculture can lead the way in the fight on climate with climate smart agriculture and forestry practices that sequester carbon, reduce emissions and create new and better market opportunities for producers.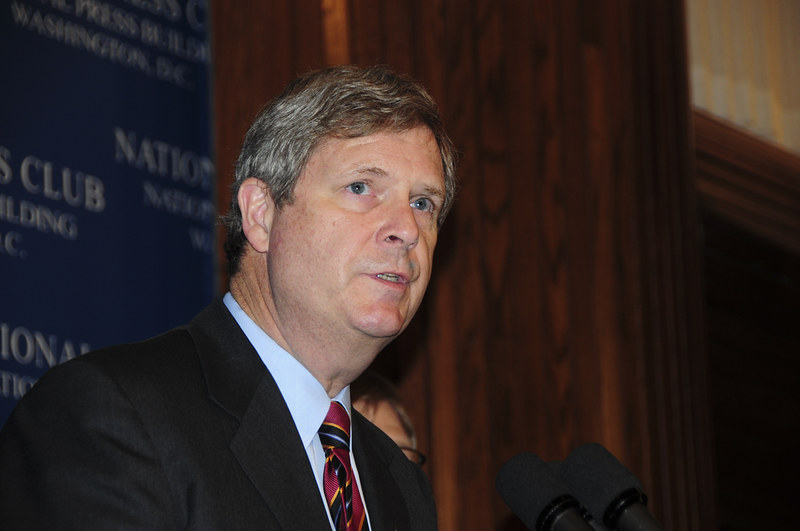 "With significant investments in resources for farmers, ranchers, and forestland owners, this bill provides a host of new tools to deploy important conservation practices and the research essential to inform them. The Forest Service will gain long overdue and significant resources to aggressively manage our forests, reduce fire risks, and keep impacted communities safe.
"Rural America will benefit from meaningful investments to help pave the way in clean and renewable energy infrastructure and production and energy efficiency improvements that will foster new job and market opportunities.
"The new Rural Partnership Program will provide catalytic investments and much-needed technical assistance to rural and tribal communities and rural-serving organizations that are too often unable to access and leverage the federal resources they need to create opportunity and compete in a globalized world. These investments will put new tools in the toolbox for leveraging the additional funding toward water, housing, and clean energy essential to 21st century infrastructure, diversified rural economies, and prosperous communities. Investments in Historically Black Colleges and Universities and Minority-serving institutions will support underserved communities in modernizing research infrastructure.

"There is no question that President Biden's Build Back Better framework is for the American people above all else. This is an extraordinary and historic moment for our nation that will transform the lives of millions and millions of Americans and touch every area of our country for decades to come."