Hygiene key to stopping spread of avian influenza
BASF rural hygiene specialist offers tips for UK producers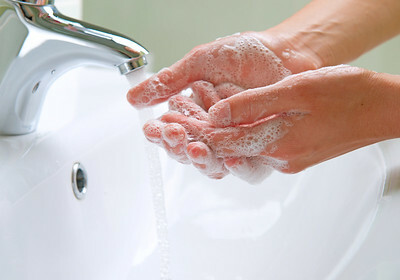 According to BASF rural hygiene specialist Helen Hall, there are some simple steps poultry producers can take to improve hygiene on the farm. Improved hygiene could help protect birds from diseases like avian influenza, which has been widely reported across the UK.
Hall recommends producers look to Defra-approved disinfectants as effective solutions for eliminating viruses, bacteria and hard-to-kill fungal spores.
"More frequent and thorough use of disinfectants can help to reduce the risk of diseases like avian influenza from spreading," she said.
"A focus on hygiene is one of the simplest and most economical ways to reduce the spread of disease and promote healthy conditions across poultry farms," she added.
Hall recommends producers thoroughly disinfect all poultry accommodations by pressure washing the sides and floors of housing with a quality bactericidal detergent. Follow that with a good disinfectant, she suggested.
She also reminded producers to wear clean overalls and boots dipped in disinfectant to reduce the risk of introducing pathogens. Hands should be washed thoroughly with antibacterial soap before entering the poultry house.
Equipment used in the poultry house should also be disinfected.

"These simple steps and effective tools will help reduce the spread of viruses like avian influenza to an absolute minimum and prevent farmers suffering substantial financial losses, as well as protect themselves, their friends and family, and their flocks," concluded Hall.