Brazil optimistic on poultry, pork trade
Exporters project $490.2 million in business after Anuga 2021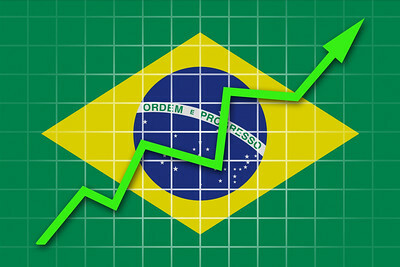 Working in partnership with the Brazilian Export and Investment Promotion Agency, ABPA generated $34.8 million in business over the five-day event.
The two organisations had a 270-square meter space at the trade fair, which they used to promote the poultry, pork and egg industries of Brazil.
In a recent press release, ABPA said it's also optimistic for the 12 months to come.
According to the exporters participating in the event – among them, Bello Alimentos, Ecofrigo, Copacol, Lar, Vibra, Pif Paf, Seara, Somave and Jaguafrangos – the business projections generated from the event amounted to $490.2 million. The exporters made pproximately 840 contacts during the event.

The groups' space at Anuga was large enough to offer meeting spaces, as well as a gastronomic area, which was overseen by Chef Marcelo Bortolon who cooked traditional dishes, such as chicken with polenta.

"As our first action since the pandemic in the European market, we surpassed all expectations we had for the first major event," said Ricardo Santin, president of ABPA. "In addition to the positive business expectations, it was an important institutional milestone, with a strong political presence in our space, in addition to the face-to-face reestablishment of relationships with stakeholders, importers and other links in the market that it generated for us, in the first nine months of this year, US $ 310 million in exports."
Held from 9-13 October in Cologne, Germany, the fair attracted importers and potential customers from all over the world.