UK announces new mandatory housing measures
The measures will be implemented from 29 November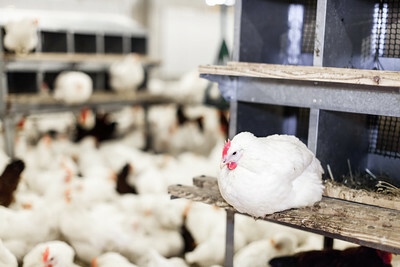 The UK's National Farmers Union (NFU) said it is working with its members to ensure all necessary measures are put in place to house birds.
Defra said the new measures will come into place in the UK from 29 November 2021.
"Protecting bird health and welfare is our number one priority and, with an increasing number of confirmed Avian Influenza cases over the past few weeks, the introduction of national housing measures will help keep all birds, whether they are part of a commercial or back-yard flock, as safe as possible," said Aimee Mahony, NFU chief poultry adviser.
"These measures apply to all poultry keepers, whether you have one hen in the garden or a large poultry business," she added. "Poultry keepers only have a few days to prepare and implement the additional measures that are now required and, given the urgency of the situation, I encourage everyone to take action as quickly as possible."
Mahony went on to say that vigilance is key with Avian influenza. It is vital that poultry keepers report any sign of disease in their birds as soon as possible to prevent the further spread of disease.

Additional precautions have been advised, including regular cleaning and disinfecting of equipment, clothing and vehicles. Non-essential workers and visitors should have limited access to the birds.