CoBank's 2022 The Year Ahead report: Fragile growth expected in global economy
If the global economy is to perform well in 2022, it will do so despite three significant headwinds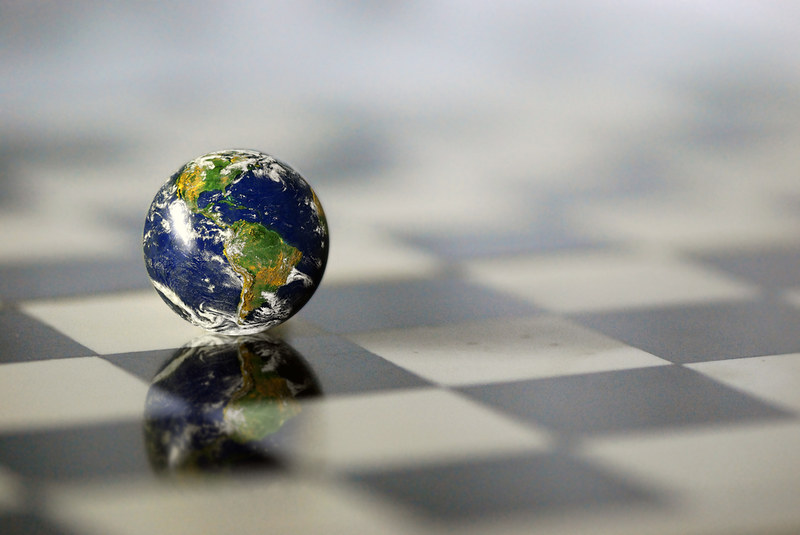 As we enter the third year of the pandemic, the COVID-19 virus is still in control of the world economy, and it will likely remain so through much of the first half of the year. The ongoing threat of virus mutations that could evade vaccines will keep economic uncertainty unusually high. Nevertheless, strong consumer demand throughout much of the developed world will keep the economy humming. We project 4.5% global GDP growth, but the omicron variant, now expected to overtake delta as the dominant strain, tilts the outlook risk to the downside.
China, always the leader among emerging market economies, will navigate multiple conflicting challenges. Beijing will maintain its zero-tolerance approach toward COVID through the end of the Olympic Games in February, but its policy stance thereafter will partially determine its economic path for the year. It will also attempt to steer the domestic real estate market away from a major downturn while maintaining a focus on long-term reforms. Altogether, it will be a tricky balance, and China's GDP growth is expected to fall from about 8% in 2021 to about 5.5% in 2022.
Elsewhere in emerging economies, Brazil will contend with tightening financial conditions and a potentially bitter presidential election in October. India, after being dealt the worst impact from the delta variant, has considerable catch-up potential. And Russia will benefit from the resurgent oil and gas markets.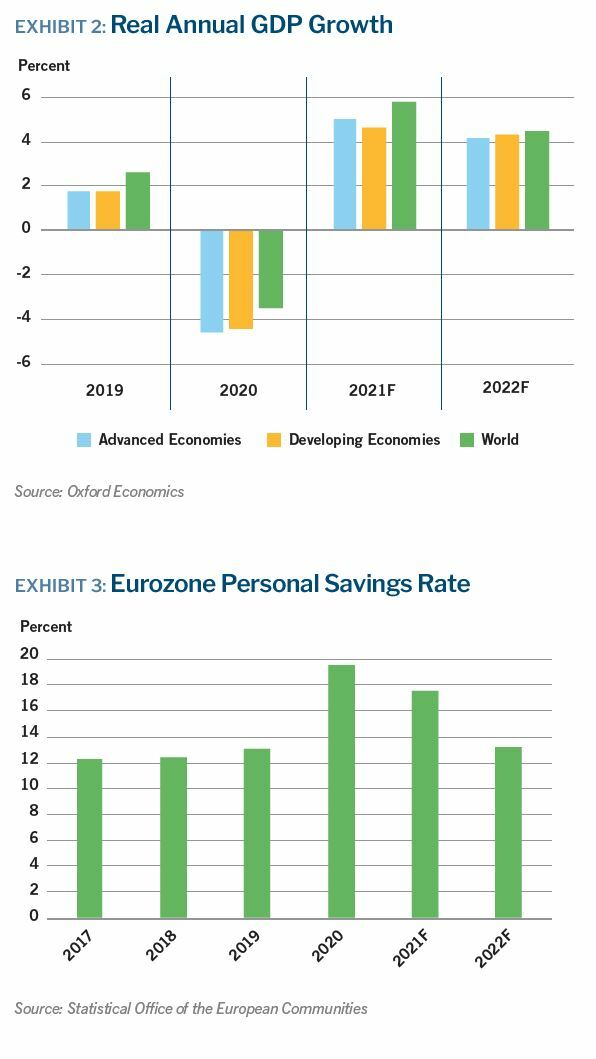 Eurozone residents endured challenging COVID conditions in 2021, and are now poised and ready to spend. However, the severity of COVID restrictions in early 2022 will determine how much of that will be possible. Inflation is on the rise in several EU countries, but excess savings in 2021 should lead to a boost in spending by roughly 6% to 7% in 2022. The EU economy will have to muscle forward with much less fiscal help compared to 2021. And supply chain issues will be a dominant theme in the first half of the year. European consumers will be crucial to the region's economic health, and they should power growth to reach nearly 4%.
Embedded in our global outlook is an expectation that the omicron variant (and any subsequent COVID-19 variant) will have a modest impact on the world economy. Lengthy government-imposed shutdowns are unlikely, and the delta variant demonstrated in 2021 that the economy can advance resiliently despite a new wave of cases from a new strain. If omicron or a successive variant proves to be much more damaging than currently expected, the global economy could suffer from both supply and demand impacts.
Labor shortages and supply chain disruptions could worsen, potentially exacerbating inflation woes, while also dragging down demand for services as consumers cancel plans. We consider this a worst-case scenario, in which global GDP growth could be cut in half from our baseline 4.5% to less than 2.5%.