EMEAA Hatchery and Incubation School – Opportunity to create, collaborate and connect
Aviagen is committed to developing the future of the poultry industry
The Aviagen® hatchery support team was pleased to welcome students to Edinburgh for the eighth Hatchery and Incubation Management Module of the Production Management School for Europe Middle East and Africa (EMEA), which took place July 1-8. Students and tutors enjoyed a full week exploring effective ways to manage hatcheries to achieve the best chick health and performance.
Through a combination of classroom learning and real-world practice, participants examined the needs of a developing embryo during incubation and discovered the tools and knowledge necessary to obtain optimum hatchery performance. Equally as important, they had an opportunity to connect with fellow students from around the world, as well as leading specialists in incubation, hatcheries and other aspects of hatchery management.
Balancing theory with practice
To set day one off to a good start, Aviagen Incubation Specialist Eddy van Lierde led students in the construction of a mini-incubator, a collaborative exercise that proved to be highly popular. In the incubators, students placed fertile eggs that they diligently cared for and monitored during the entire week, and then reported on their observations by presenting to the Hatchery team at the end of the week.
"Our goal for the incubation-building practice was to motivate students to think out of the box, and it was rewarding to see how each group chose a different approach. Students were all focused and engaged in providing their eggs with the best environment for healthy embryo development," remarked Eddy.
In collaboration with tutors from Aviagen, academia and the wider poultry industry, students delved into key areas important to effective hatchery and incubation management, including:
Fertility, early embryo development and hatching egg care
Science of incubation, including temperature, time, humidity and turning
Incubation, chick quality and growth
Data handling and analysis
Ventilation, calibration and hatchers
Biosecurity and problem solving and prevention
During the course, the students worked on a variety of case studies, all based on real-life situations encountered by hatchery team members over the years. At the end of the week, each team was asked to work on a new case study, identifying from a comprehensive data set what had gone wrong, finding documentary proof and suggesting how to prevent that particular scenario from happening again. On the final day, students gave group presentations on the results of the case study, as well as their observations and conclusions on the mini incubators and progress with the hatching eggs.
Each year, the hatchery team awards prizes to the group with the most impressive presentations. In 2022, the winner was the "Green" group:-
Jose Gabriel Paiva, UK
Benjamin Hayden Smith, US
Katarzyna Lasiecka, Poland
Spotlight on David Butler Award winner
Aviagen is committed to encouraging rising industry stars, and in 2019 launched the David Butler Award to recognize one promising student for each EMEAA School module. The student's progress during the school, along with leadership, communication and innovation skills, were all criteria for choosing the winner.
The recognition was established in memory of industry legend, Aviagen Technical Director David Butler, who passed away in 2019 and was respected and admired by industry colleagues near and far. Aviagen presented the David Butler Award for this year's Hatchery School to Alice Stock from Avara Foods.
"We are proud of Alice and the leadership she has shown during the course. Like David, she has proven herself to be a true poultry person, someone who cares about the birds, her peers and the success of the industry," commented Dinah Nicholson, Aviagen's Global Manager, Hatchery Development and Support.
"I am honored to accept this important award, and I thank Aviagen for organizing such a beneficial School," said Alice. "The highlight for me was the variety of training methods. Not only did I gain knowledge and insight from the tutors, but I also learned from my classmates. I will take these learnings back home and use them as a catalyst for improvement of our incubation and hatchery practices."
Dinah commented on the importance of the training to the success of her customers. "Chick health, welfare and performance begin in the hatchery. The Hatchery and Incubation module is designed to give students the skills and information to get the best out of a hatchery, which, in turn, is the first step in giving chicks a good start to life. We are proud of our July 2022 graduates. They represent the present and future of our industry, and it is our hope that they will use the learnings and best practices to enrich their home operations."
Another School benefit – Membership in an elite club
Upon graduation from an EMEAA School Module, students have the chance to join the ranks of the elite EMEAA Alumni. Introduced last year, the Alumni program enables students to stay in touch with one another and the Aviagen team, continuing the journey of idea- and experience-sharing that started with their School experience. A yearly webinar to discuss current hot topics, bi-yearly newsletter and LinkedIn forum are just a few of the perks available to members.
Sponsored Article
---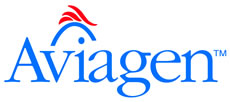 Our Partners
---