Calling on educators interested in global issues in food, fiber, and natural resources
This year's keynote will be at 7pm ET on Thursday, February 9th, given by Dr. Alexa Lamm with the University of Georgia
Educators are invited to join the Global Learning in Agriculture (GLAG) community facilitated by the Global Teach Ag Network! This community is for any educator of any context, discipline, or location to share praxis around connecting your learners to global issues in food, fiber, and natural resources. Best of all? It is FREE!
Feel free to invite colleagues and friends from your professional network to join you in exploring and interacting with educators from across the US and world! Just click the link to join: https://global-teach-ag-network.mn.co/. We have a GLAG Kick-Off Week underway.
Our keynote this year is at 7pm ET on Thursday, February 9th. Dr. Alexa Lamm is from University of Georgia and will be speaking to Science Communication and sharing the GLAG story!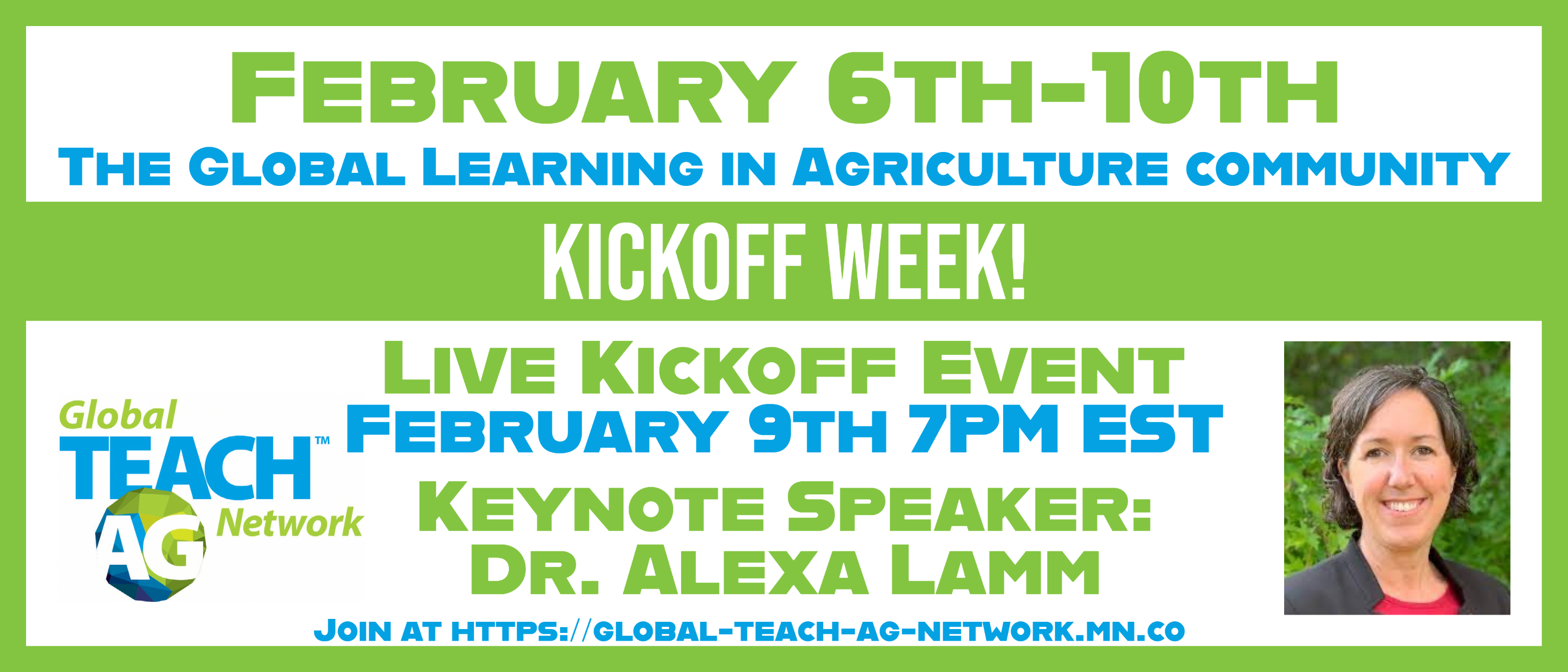 GTAN is focused on empowering educators to help connect their learners to global issues in food, fiber, and natural resources. We look to support educators regardless of context, discipline, and location. One of our signature efforts is our Global Learning in Agriculture Community where we have educators from multiple disciplines and multiple locations share about best practices and resources. Just click here to join – 2 minute task: https://global-teach-ag-network.mn.co/