Vano Group celebrates 20-Year milestone at annual seminar
Topics included avian influenza, male management, data collection and egg handling among others
Vano Group, our exclusive Ross® Grandparent (GP) distributor recently celebrated their 20-year anniversary with a customer seminar, which took place at the Van Royal hotel in Erbil, Iraq, from 17-18 May.
A number of Aviagen team members including, Bulent Tanyildizi, Business Manager, MENA, Erkin Erkmen, Ross International Commercial Manager, MENA, Murat Yakar, Regional Technical Manager, TMENA, Zied Azzez, Technical Product Manager, plus a number of Technical Managers and Specialists, were in attendance and presented at the seminar.

The seminar was opened by Dr. Salah Bakir who welcomed the guests and discussed the importance of the meeting in which the latest scientific research was presented to the audience.

During the seminar, key topics were discussed among the attendees including:
Ross Global & Regional Update
Egg Handling
Ross Growth Profile
Importance of Data Collection
Male Management
Avian Influenza

Throughout the seminar, an Honorable Award was presented to Ms. Begard Talabani, Minister of Agriculture and Water Resources for her efforts in supporting local production. Bulent Tanyildizi, also presented an award to Vano Group on behalf of Aviagen, commemorating their 17-year anniversary with the Ross breed.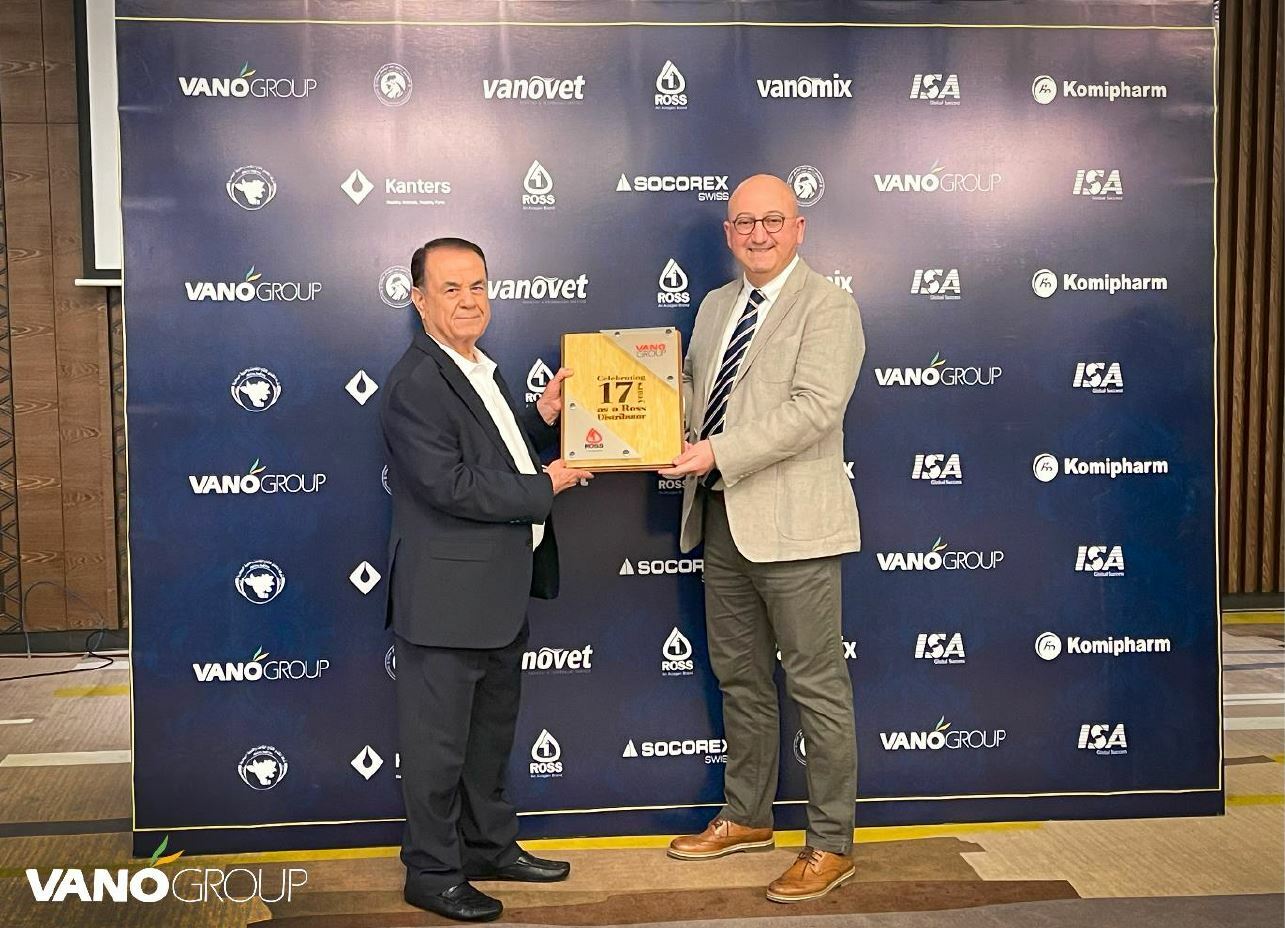 Karwan Mustafa, General Manager of Vano Group, commented, "On behalf of Vano Group, I'd like to thank all the speakers who provided valuable presentations to our customers during this seminar. We are proud to be representing the Ross 308 breed and assisting in making the breed a success in the Iraqi market. Customer service is extremely important to us and we work extremely hard to provide our customers with the information they require to enable them to maximize the genetic potential of their Ross flocks."

Erkin Erkmen, Ross International Commercial Manager, MENA added, "It was a pleasure to attend and support Vano Group's annual seminar, and to celebrate their 20-year anniversary. Over the last 17 years, Vano Group has greatly contributed to the success of the Ross 308 breed within the Iraqi market.
The Ross 308 broiler and breeder are performing exceptionally well in the market, and the Vano Group and Aviagen teams have worked extremely hard to ensure the genetic potential of the breed is recognized among poultry producers in the region. Vano Group is doing a great job in supplying high-quality Ross 308 Parent Stock (PS) into the market, and supporting the Iraqi broiler industry to develop domestically. We are proud to work together with Vano Group and appreciate their dedication and loyalty to Aviagen and the Ross brand."