China distributors grow despite pandemic obstacles
The Hy-Line Brown, Sonia, and W-36 have had a long history in China
China may be tied for most-populous nation in the world, with more than 1.4 billion inhabitants, but the country is far and away the leader in egg production, approaching some 29 million metric tons of egg mass annually from the 1 billion-plus national flock of laying hens. The Chinese population loves eggs, consuming 20 kg per capita annually. Brown eggs are preferred with a 54% share, but the tint egg is extremely popular and growing, occupying 40% of all eggs consumed. White and colored (green and blue) eggs represent the remaining 4-6% of the eggs consumed today in China.
The Hy-Line Brown, Sonia, and W-36 have had a long history in China and are the birds of choice in the market, with the new Hy-Line Pink and Hy-Line W-80 gaining followers. Today, three companies in China are responsible for Hy-Line chick distribution: Huayu Agriculture Science and Technology Co. Ltd; Ningxia Xiaoming Agriculture and Animal Husbandry Co. Ltd; and Shenyang Huamei Livestock and Poultry Co.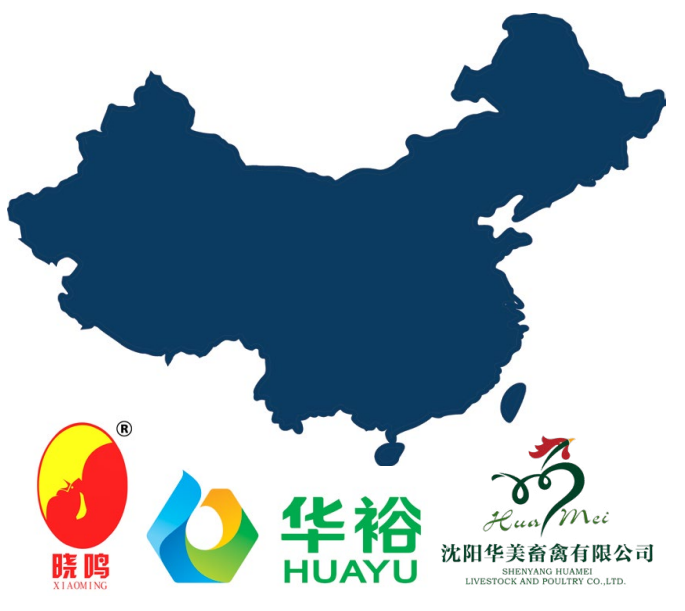 While the past three years have presented obstacles for engaging the China market due to pandemic restrictions, Hy-Line and our China partners have emerged stronger and more focused than ever on providing top-quality chicks with the best genetic traits for the China market. China produces nearly 35% of all of the world's egg production annually! Hy-Line and our partners in China look forward to the continued partnership with the market as the egg supply chain continues its rapid rate of innovation with the latest technology and management practices.
Huayu Agriculture, Science and Technology Company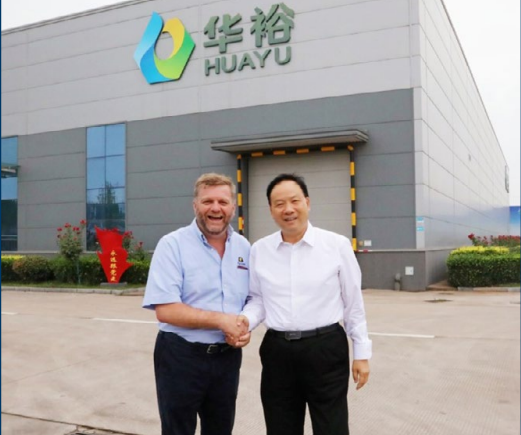 Huayu company has produced chicks for more than 30 years, and has partnered with Hy-Line to distribute Hy-Line chicks for the past 17 years. Headquartered in Handan city, Hebei Province, Huayu distributes well in excess of 150 million Hy-Line day-old chicks annually throughout China. Seven years ago, Hy-Line became a joint venture partner with the company to expand the day-old chick offering and quickly has become among the largest day-old chick distributors of Hy-Line chicks in the world. The company recently held customer seminars in their home city, attended by more than 300 customers, to learn about the most recent Hy-Line genetic advancements and latest technical knowledge on layer management.
Ningxia Xiaoming Agriculture and Animal Husbandry Co. Ltd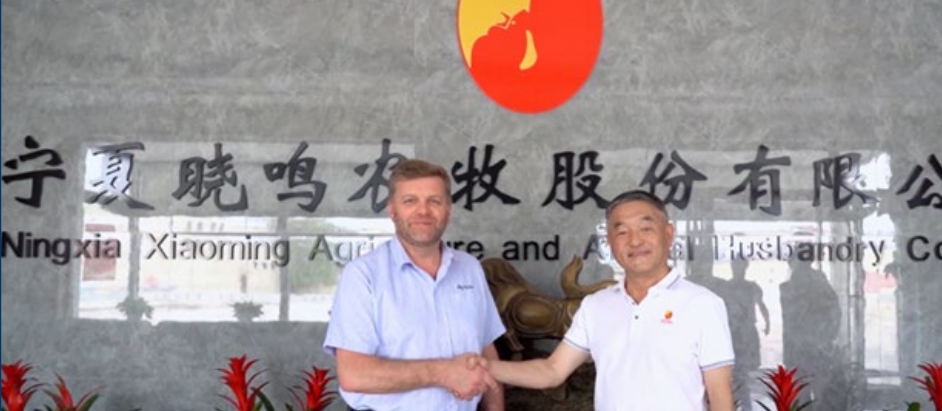 Hailing from the northernmost region of China, Inner Mongolia, Ningxia Xiaoming is headquartered in Yinhcuan city. The location provides excellent biosecurity for its breeding stock, as it is far from the intensive egg-farming regions in highly populated regions of China. Ningxia produces and sells well above 150 million day-old Hy-Line chicks per year, offering Hy-Line Brown, tint, and white varieties. Led by trained veterinarian, principal owner and CEO Mr. Wei Xiaoming, Ningxia boasts excellent chick quality. The company has recently begun re-engaging with in-person trade shows and events, as the country normalizes the movement of citizens around the country after the pandemic response. Ningxia has been a strong, growing partner of Hy-Line for nearly 15 years.
Shenyang Huamei Livestock and Poultry Co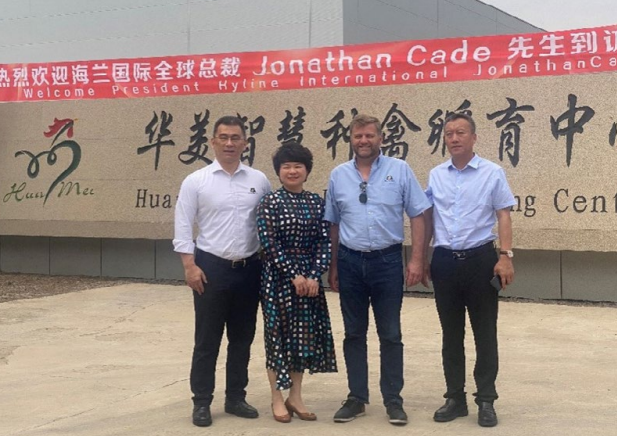 Huamei company, based in the industrial northeast region of China in the city of Shenyang, is the longest-running Hy-Line distributor in China, with 38 years distributing Hy-Line layers to their loyal customer base. The company recently finished a complete renovation of its grandparent housing, new parent housing, and a large investment in hatchery automation. The company is led by Ms. Li Yang, who continues the company's striving for excellence in the footsteps of her father, who initiated the Hy-Line relationship in the 1980s. Huamei company has been a close partner since the initiation of Hy-Line's entry into China. In fact, the company name itself reflects this close cooperation: Hua (China) Mei (America).

Sponsored Article
---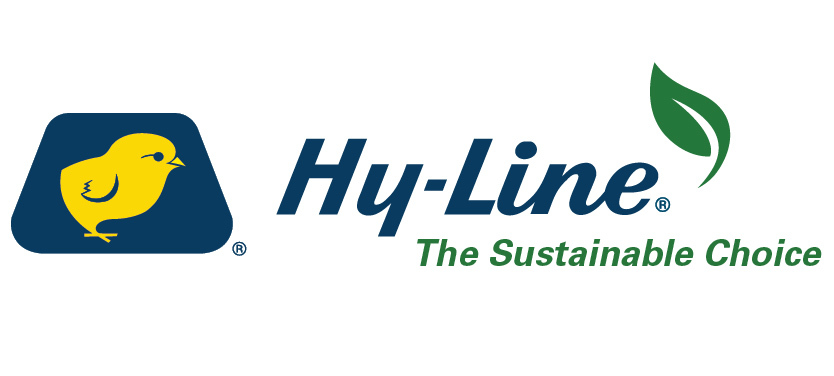 Our Partners
---