Rainbow celebrates 60 years of processing excellence
The South African company embarks on a new chapter of growth
Rainbow, a South African poultry processor, celebrated its 60th anniversary by hosting an event in the vibrant setting of Hammarsdale, according to a company-issued press release.
Beyond the anniversary, Rainbow also heralds the revival of the 2nd operational shift at its Hammarsdale P2 processing plant.

The event brought together key stakeholders who collectively extended their resolute support to the local poultry industry. Their presence underscored Rainbow's pivotal role in driving progress within the sector and uplifting communities at large.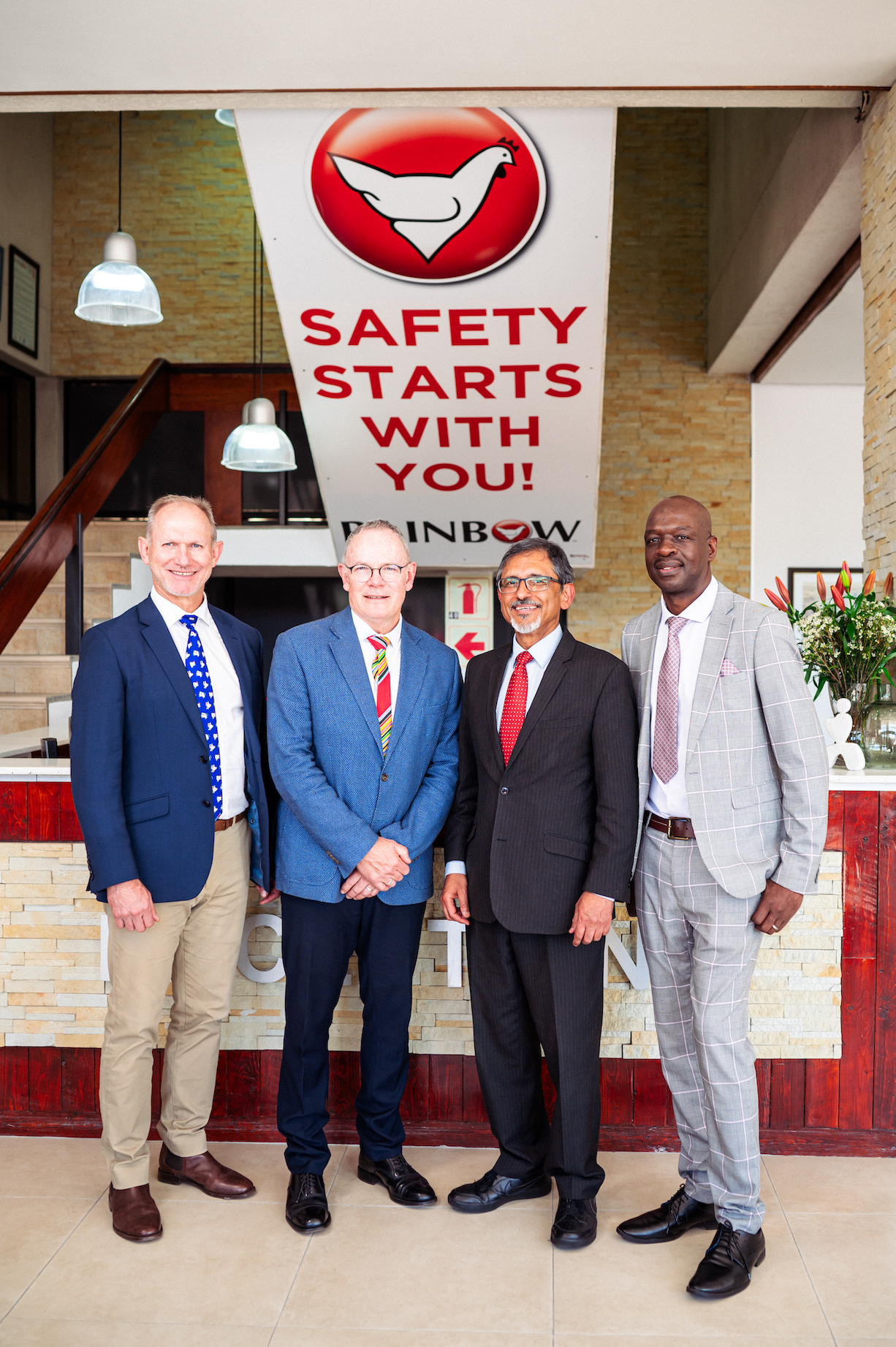 Rainbow's strategic expansion of the P2 Processing plant marked an investment of R220 million, further bolstered by an additional R400 million from contract growers. The initiative encompasses an intricate overhaul of the entire supply and production chain within the KwaZulu-Natal region, spanning from farms, hatchery operations to processing facilities. Key project components include the construction of 120 incremental new broiler houses, enhancements to the hatchery, the installation of air-cooling systems and equipment at the processing facility, and the construction of state-of-the-art gyro-type and box freezers.
In 2017 when Rainbow removed one shift at Hammarsdale P2 as a result of dumping, roughly 1,350 employees were retrenched. With the Rainbow Hammarsdale expansion, Rainbow has re-instated roughly 750 jobs, with an additional 100 jobs to be initiated by June 2024.
"The Poultry Master Plan is a visionary blue print and is about creating capacity, stimulating demand for chicken, growing exports, transformation and bringing in farmers and other players that were previously excluded," said Marthinus Stander, managing director of Rainbow Chicken.
Marthinus also spoke about Rainbow's commitment to the Poultry Master Plan and how it goes beyond corporate objectives.

In celebration of its 60th anniversary, Rainbow KZN Director Mooketsi Ncube unveiled a beautiful chicken statue crafted by a local artisan.