Five more commercial US turkey operations hit with avian influenza
The outbreaks took place in South Dakota, Minnesota and California
Adding to outbreaks on commercial turkey farms in Minnesota, five more commercial turkey operations have reported avian influenza outbreaks in the US, according to the most recent update from the USDA's Animal and Plant Health Inspection Service (APHIS).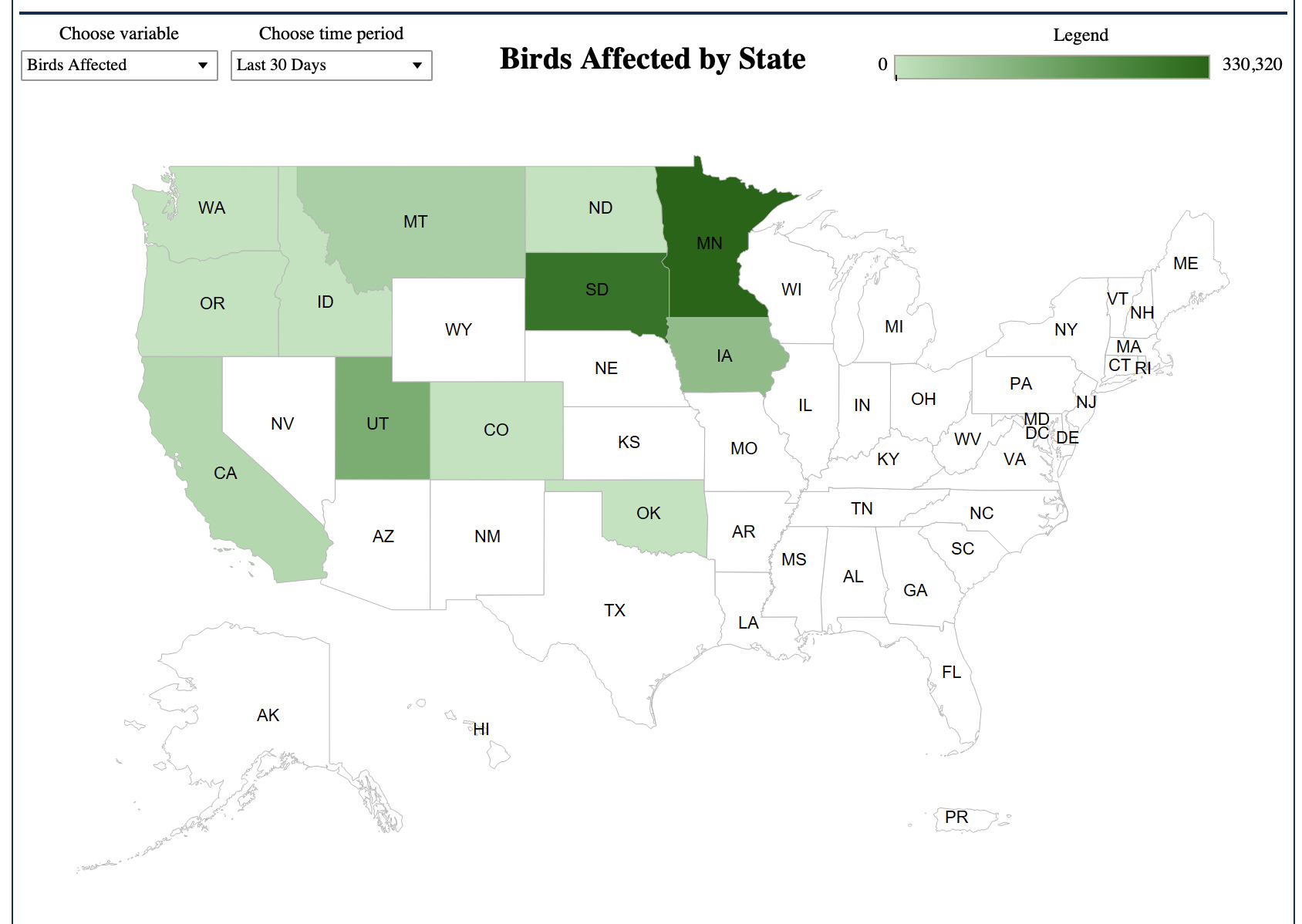 On Wednesday of last week, APHIS confirmed an outbreak in Minnesota, which impacted 34,400 commercial turkey meat birds. An additional three outbreaks were confirmed on commercial operations in South Dakota, impacting a total of 95,600 turkeys.
On Thursday, a commercial turkey meat operation in Merced, California reported another outbreak. This one impacted 31,600 turkeys.
In the last 30 days, APHIS has confirmed outbreaks in 34 flocks across 12 states.